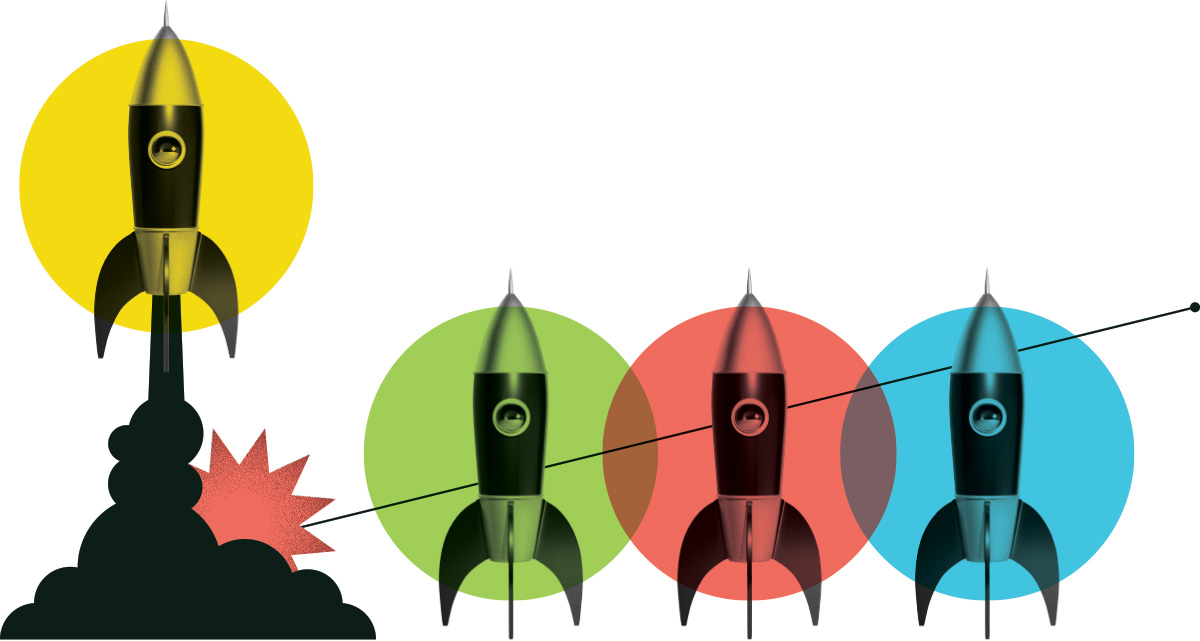 Full-Stack Developer
Gomae Food Technologies Inc.
Publié: April 28, 2021
Emplacement: Vancouver, British Columbia
Programme de stages: Digital Tech
Échelle salariale: $50,000 - $60,000
Heures par semaine: 40
Date de début: July 9, 2021
Date de fin: January 8, 2022
Description de l'emploi
About OcoMeals.com

Oco Meals is like the Amazon of food. A web platform where customers can order from a vast variety of dishes and have Ready-to-Eat meals delivered weekly to their door.

We're Looking for Someone Who:
- Wants to wear multiple hats and have a more dynamic experience than a typical 9-5 at a big-name corporate
- Cares more about the work experience than the name brand resume builder aspect
- Is an Information Sponge and is passionate about learning
- Likes to build things, work on projects, or join competitions in their free time
- Wants to make a big impact and work on critical projects, and not be a cog in a big machine
- Would have wanted to join Amazon and Google as a first 10 employee if they had the chance

Why You'll Love Us (or decide it's not for you)
- Fast paced work culture
- Ambitious goals and deadlines
- No personal growth ceiling
- High autonomy, less hand holding
- Flexible hours
- Occasional food perks
- Work around fun, driven, and talented people
Devoirs et responsabilités
- Helping achieve company's growth goals by iterating and building product features
- Analysis, design, development and testing of new product features. For example, a feature to search and filter by allergens
- Building back-end fulfillment and operations technology infrastructure
- Develop custom tools for report creation to increase operational efficiency
- Translate technical requirements of operations team into clearly defined product specifications
Connaissances et compétences
- Must have experience with Javascript and building Reactjs (or React Native) applications
- Must communicate professionally and effectively with customers when debugging issues raised by a customer through email and phone
- UI/UX Design skills, Creating assets and mockups, is ideal
- Git, user authentication (such as working with Auth0), Nodejs & MySQL experience is ideal
- Familiarity with Ubuntu/Linux OS and its command line interface is a bonus
- Familiarity with AWS is also a bonus
Éducation requise
Bachelor's Degree
Que disent les gens à propos de Lancement de carrière?
Nos stagiaires et nos employeurs partagent leur expérience de première main.
Voir tous les témoignages

Travailler avec CICan pour accueillir un stagiaire en technologies numériques dans notre entreprise nous a beaucoup aidés. Nous avons été en mesure d'élargir les capacités de notre équipe et d'entreprendre d'autres projets parce que nous avions une ressource technique parmi nos employés, et la subvention offerte par CICan a considérablement réduit les risques liés à l'embauche d'un jeune diplômé ayant une expérience minimale. Notre stagiaire a été fantastique et a très rapidement acquis de nouvelles compétences sur le tas. Il est devenu un solide collaborateur au sein de notre équipe.
Jean Louis Iaconis
IaconicDesign 
Quelques-uns de nos employeurs fantastiques que nous avons aidés
Notre financement leur permet de contribuer à remédier aux pénuries de main-d'œuvre, à diversifier leur personnel et à renforcer leur secteur.
Commencer