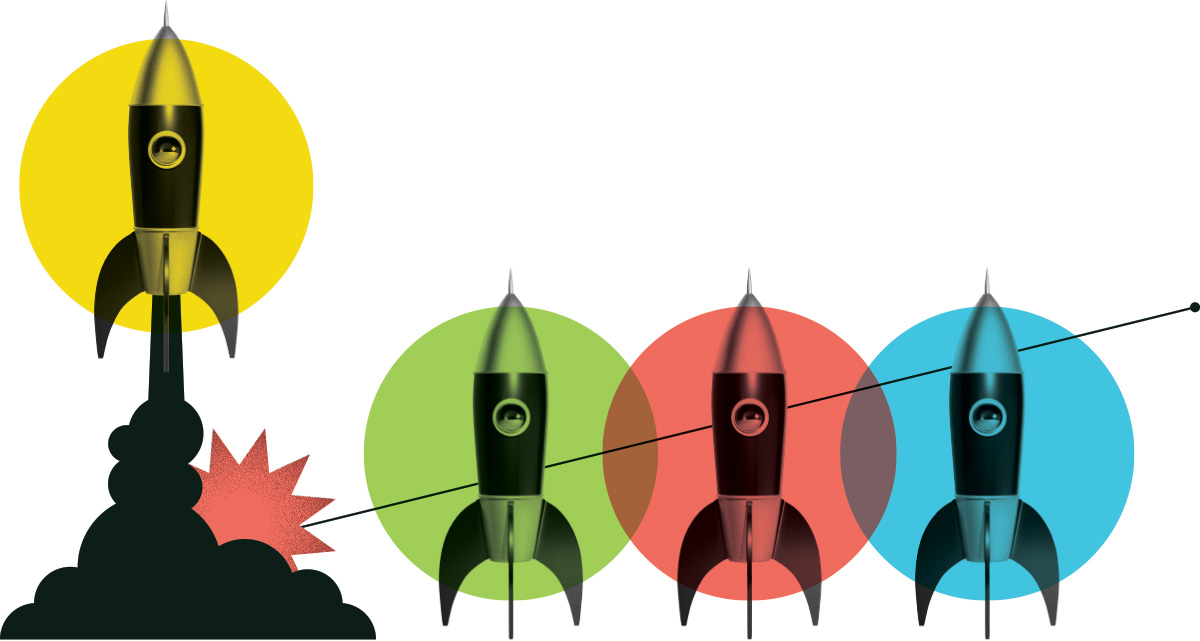 Graphic Designer
Medidas Digital Inc.
Publié: May 4, 2021
Emplacement: St. Albert, Alberta
Programme de stages: Digital Tech
Échelle salariale: $50,000 - $60,000
Heures par semaine: 40
Date de début: July 1, 2021
Date de fin: December 31, 2021
Description de l'emploi
As our Graphic Designer, your mastery of creating visually stunning content is inspiring. Design is in your DNA, you get obsessive about all things creative, and you know more digital shortcuts than you care to admit. You're a driven and inventive individual with a wow-inducing body of work to prove it. You easily adapt to work in different styles depending on the client, and you bring innovative ideas to each project you embark on. If talking about the latest design trends and the Adobe Creative Suite excites you, let's connect. At Medidas, you'll be a key piece in shaping the vision for new and emerging products as you contribute to our up-and-coming company.

In a start-up environment, you'll be helping us to create brand guidelines and then work within them to create designs for ads, newsletters, social media, packaging and web/mobile. So, you'll need to be awesome at all things design. From layout and formatting, typography to working with imagery and creating illustrations and graphics.

Devoirs et responsabilités
Duties and responsibilities include:
• Design digital assets for organic and paid social media, websites, video overlays, and online courses
• Design proposals, presentations, brochures, and business development materials
• Prepare sketches, layouts, and graphic elements
• Contribute to product UI/UX design and create mock-ups
• Present creative concepts, sharing the story behind their work
• Contribute to brand awareness campaigns
• Organize, prioritize, and successfully manage multiple projects with a focus on quality and creativity.

Connaissances et compétences
Required knowledge and skills include:
• Knowledge and experience with UI/UX design
• Experience and/or ability to design assets for social media, website, and advertisements
• Experience with Adobe Creative Suite, Illustrator, Photoshop and InDesign
• Strong knowledge of digital design principles (layout, typography, etc.)
• Photography and videography skills would be considered a strong asset

Éducation requise
Degree/Diploma in Visual Communication (Graphic) Design or a similar designation
Certification requise
N/A
Que disent les gens à propos de Lancement de carrière?
Nos stagiaires et nos employeurs partagent leur expérience de première main.
Voir tous les témoignages

e programme est une occasion fabuleuse de répondre aux besoins d'une entreprise de technologie dont la croissance est rapide et qui cherche à s'associer des éléments talentueux et à offrir du travail à de jeunes personnes intelligentes et douées, qui cherchent à perfectionner leurs compétences dans un milieu pertinent. Ce faisant, l'employeur et le jeune diplômé tirent un grand avantage du programme : ils apprennent et grandissent ensemble.
Siddharth Bhambhani
Summatti
Quelques-uns de nos employeurs fantastiques que nous avons aidés
Notre financement leur permet de contribuer à remédier aux pénuries de main-d'œuvre, à diversifier leur personnel et à renforcer leur secteur.
Commencer