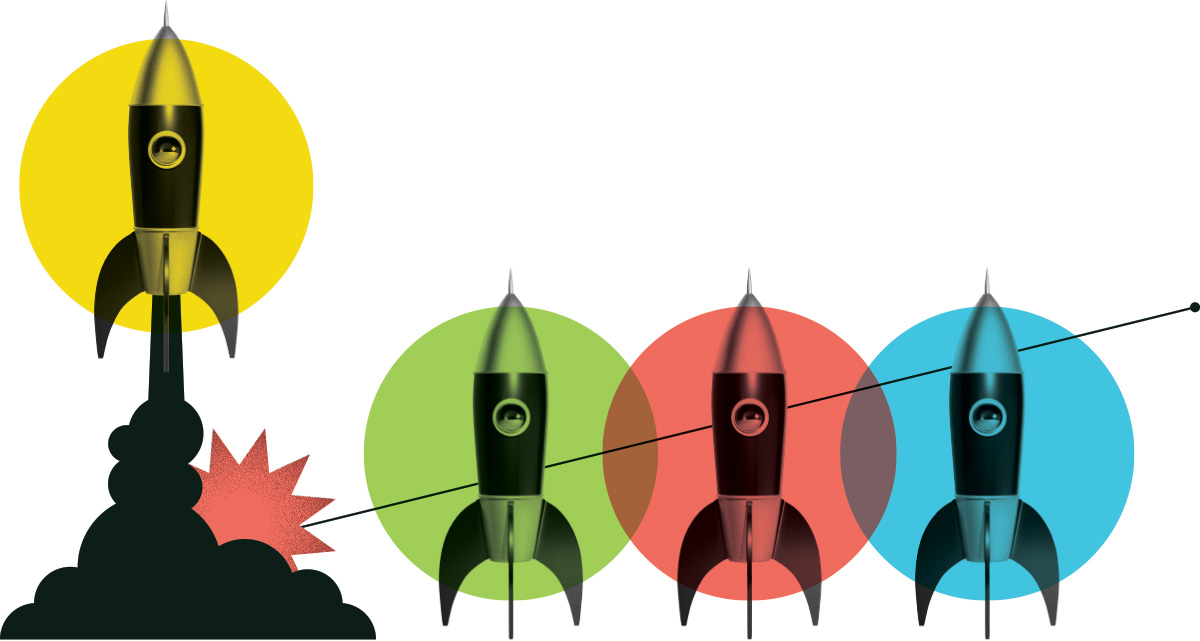 Junior Developer Intern
The Holistic Panda
Publié: May 8, 2021
Emplacement: Vancouver, BC (Remote), British Columbia
Programme de stages: Digital Tech
Échelle salariale: $10,000 - $20,000
Heures par semaine: 30
Date de début: July 12, 2021
Date de fin: January 12, 2022
Description de l'emploi
Do you want to build meaningful things that can better the community?

The Holistic Panda is a discovery and booking platform for wellness services. During this pandemic, the importance of all aspects of health - physical, mental, emotional - became undeniable. Our platform is built to make it easy and seamless for anyone anywhere to find wellness services that can help them achieve their health goals. Our mission is to help people embrace the practice of self-care and find culturally competent providers.

We are looking for a Junior Developer Intern to join our team. Ideally this person has a passion and drive for learning, is highly committed and motivated, embraces a team-first atmosphere and has a desire to use technology as a tool to change and improve the world. Must be post-secondary graduates under 30 years old. If you think you have what it takes, apply today!
Devoirs et responsabilités
Work closely with our CTO to:
-Design, implement and maintain front-end and back-end web architecture
-Maintain databases and APIs for functionality
-Design, develop and implement platform features
-Work with our UX/UI designer to make our product smarter and more intuitive to use

Other responsibilities:
-Open to help out other team members when needed
-Participate in team and company meetings
-Keep our project management tool up to date with your work progress
-Communicate efficiently when there are issues causing delays
Connaissances et compétences
-Ability to work under tight deadlines and manage multiple tasks
-Problem solver with strong analytical skills
-Ability to communicate clearly with others
-Excellent time management skills
-Good coding practices - ability to provide clear and concise code with comments
-Ability to adapt to a wide variety of tasks and functions

Fluency in English
Experience with AWS, HTML, CSS, JS, C++, and server-side languages like Java, Python etc is a plus-
Éducation requise
Bachelor of Engineering with a software focus, or Bachelor of Computer Science, or equivalent - Software Development: 1 year (Preferred)
Que disent les gens à propos de Lancement de carrière?
Nos stagiaires et nos employeurs partagent leur expérience de première main.
Voir tous les témoignages

Travailler avec CICan pour accueillir un stagiaire en technologies numériques dans notre entreprise nous a beaucoup aidés. Nous avons été en mesure d'élargir les capacités de notre équipe et d'entreprendre d'autres projets parce que nous avions une ressource technique parmi nos employés, et la subvention offerte par CICan a considérablement réduit les risques liés à l'embauche d'un jeune diplômé ayant une expérience minimale. Notre stagiaire a été fantastique et a très rapidement acquis de nouvelles compétences sur le tas. Il est devenu un solide collaborateur au sein de notre équipe.
Jean Louis Iaconis
IaconicDesign 
Quelques-uns de nos employeurs fantastiques que nous avons aidés
Notre financement leur permet de contribuer à remédier aux pénuries de main-d'œuvre, à diversifier leur personnel et à renforcer leur secteur.
Commencer