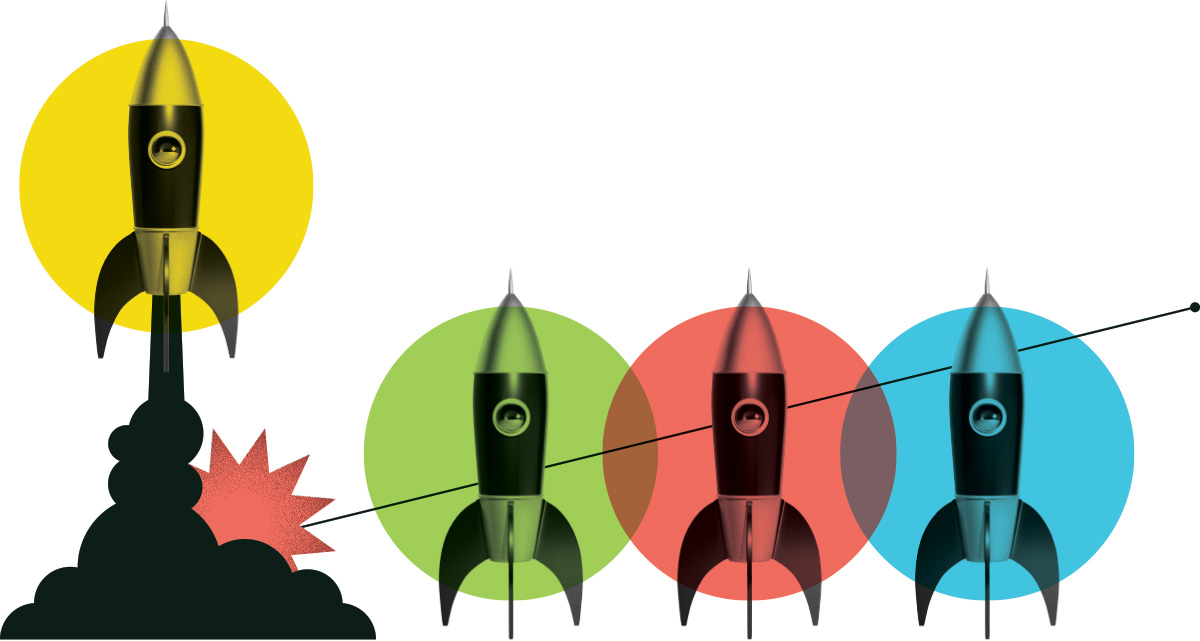 Digital Dashboard Designer
Questor Technology Inc.
Publié: April 27, 2021
Emplacement: Calgary, Alberta
Échelle salariale: $20,000 - $30,000
Heures par semaine: 40
Date de début: June 14, 2021
Date de fin: November 12, 2021
Description de l'emploi
Reporting to the COO, this position will be part of a collaborative team responsible for the end-to-end design, development and implementation of a new Cloud-based product ("Q-Insights") to provide continuous and real-time emissions data monitoring and analysis. Q-Insight will provide monitoring and emissions tracking continuously and in real-time for distributed waste gas systems of various type. Q-Insight will helps small and mid-sized waste gas producers more effectively monetize pollution reduction activities through carbon offsets and trading; as well as reducing equipment issues and maintenance costs.

This reliable platform will improve waste gas emissions monitoring, data collection and reporting while supporting increased emission transparency for producers, regulatory bodies and enhancing social compliance. The Integrated technology solution that allows data to be governed, access and delivered to users, data applications or other technologies for strategic business purposes.

Q-Insights will collect available data from combustors at client sites and aggregate it into database for client access to continuous and real-time emissions data monitoring and analysis from any waste-gas emitting system.

Devoirs et responsabilités
• Collaborate with Digital Data Platform Developer and other stakeholders to create an interface for Q-Insights to monitor emission historical trends, actionable data and real-time information that is consolidated and arranged on a single screen
• Gather dashboard business requirements from functional business groups – Engineering, Sales & Marketing
• Work closely with business groups to determine data sources for the dashboard
• Document how dashboard empowers the business groups and other stakeholders to make decisions which in turn make more money
• Contribute on user research, creating system solutions and concepts, defining the principles and journey maps for the project
• Seek out new solutions to common problems that provide improvements to usability, desirability and time saving
• Work alone or as a team member to create the visual language of the interface and bring its personality to life. Including initial development of color, shape, font choices, typography, icons, motion and other graphical elements that meet the Questor brand needs of the project
• Develop interaction models, wireframes, mock ups user task flows and UI specifications
• Create a cohesive style guideline to be applied across the user interface. Maintain consistency in visual elements and define behavior throughout all screens
• Production of screens for UI that have been selected for production. This includes the perfect replication of screens, cutting and extraction of parts and any supporting material needed in order to develop the UI
• Assist and create presentations, maps, computer renders or other items to properly communicate ideas and solutions to team or clients. Designs should be designs/solutions focused on specific strategies despite working on multiple targets
• Assist in preparing testing materials and contribute in user testing and validation
• Develop a User Guide for how to make dashboard
• Engage team members regularly

Connaissances et compétences
• 0 to 4 years of user/design experience for digital products
• Experience and technical knowledge in areas of business intelligence and data warehousing
• End-to-end working experience in business intelligence projects, hands on experience in managing requirement gathering, data mapping, design, development, testing and deployment
• Proven experience business intelligence platform
• Experience in Core Java, or JavaScript to build operation reports and publish in PDF, Excel, HTML, CSV, etc.
• Excellent communication skills – ability to communicate ideas, concepts and subjective matters to others through various mediums
• SQL proficiency with Oracle, Microsoft SQL Server, MySQL
• Data warehouse experience
• Experience in creating real-time reports
• Self-starter, hardworking and inquisitive
• Eligible in accordance with Career Launch funding program https://www.careerlauncher.ca/job-seekers/


Éducation requise
Bachelor's degree in Design
Certification requise
Pre-employment Background Check & Drug and Alcohol Test
Que disent les gens à propos de Lancement de carrière?
Nos stagiaires et nos employeurs partagent leur expérience de première main.
Voir tous les témoignages

Je recommanderais ce stage à un pair, jeune diplômé. Il ne s'agit pas uniquement d'une excellente expérience d'apprentissage. C'est aussi la possibilité d'acquérir une expérience professionnelle concrète dans un domaine où l'on espère travailler. Et ce sera un atout précieux pour l'avenir. Ce stage m'a sans aucun doute ouvert des portes et va m'aider à travailler dans un domaine du secteur numérique qui m'intéresse particulièrement.
Alex Hackett
Clear Voxe Imaging
Quelques-uns de nos employeurs fantastiques que nous avons aidés
Notre financement leur permet de contribuer à remédier aux pénuries de main-d'œuvre, à diversifier leur personnel et à renforcer leur secteur.
Commencer