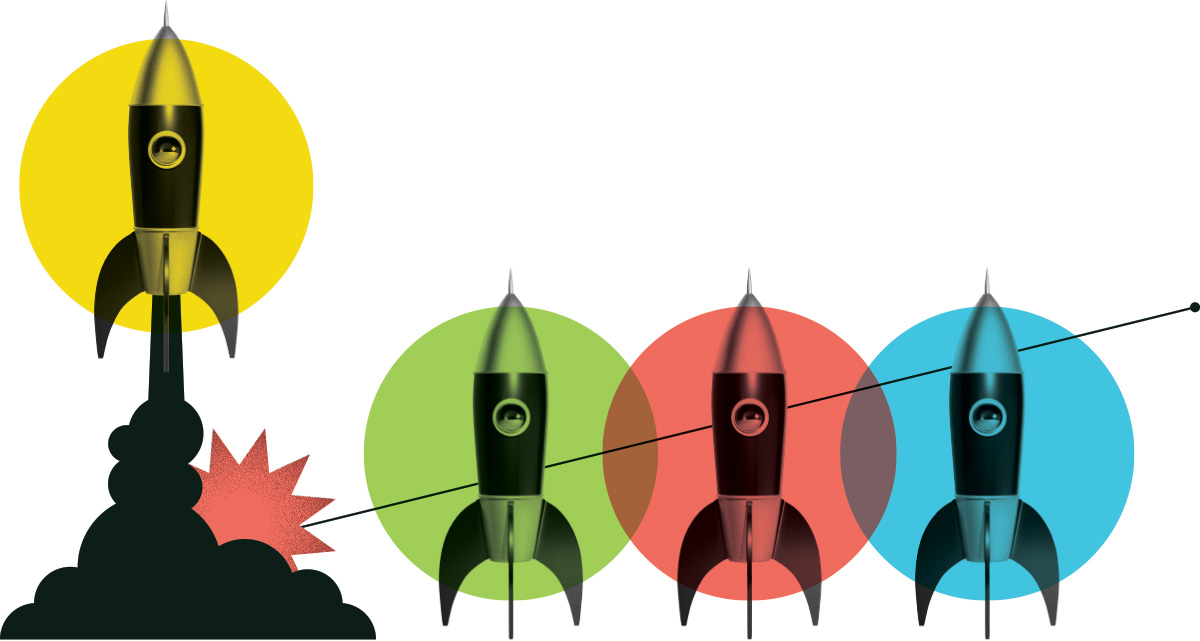 Python Programmer - Data & Automation
Consilium Crypto Inc.
Publié: May 17, 2021
Emplacement: Toronto/Montreal/Remote, Ontario
Programme de stages: Digital Tech
Échelle salariale: $50,000 - $60,000
Heures par semaine: 40
Date de début: July 5, 2021
Date de fin: November 5, 2021
Description de l'emploi
We are looking for a highly motivated data scientist with previous Python programming experience to join our team. You will report directly to the CEO & CTO, and will contribute to the expansion of our global analytics pipelines as well as the tools that our clients interact with. Most of the project will involve financial time series data with components of unstructured text information. Our development team operates in an agile environment with weekly product sprints. You will be expected to deliver efficient, clean, testable code as well as contribute to the prototyping and overall product development life cycle. You will be briefed on all aspects of the company and attend regular all-hands company meetings.

Devoirs et responsabilités
- Develop new prototype systems for ingesting, analyzing, storing and visualizing new data sources
- Work closely with the CTO and/or lead analyst to design improvements to existing systems
- Participate in weekly meetings with the entire team and contribute to brainstorming sessions
- Be willing to learn new technologies and test ideas quickly
Connaissances et compétences
- Ability to work and communicate efficiently in an agile environment
- Passion for data-driven solutions, with a product-oriented mindset
- Strong Python skills applicable to data (data wrangling/exploration/visualization (numpy, pandas, and plot.ly)
- Experience working with large datasets
- Solid grasp of Object-Oriented Programming principles and design patterns
- Experience with concurrent programming & threading
- Experience working with large relational databases

Desirable experience:
- Knowledge of quantitative finance or algorithmic trading principles;
- Knowledge of software Engineering best practices (OOD, testing, version control)
- Working in a cloud environment, bash scripting, Linux automation
- Bonus: Bash scripting, Linux, networking
- Bonus: Experience with cloud services at scale (AWS/GCP/Bluemix)

Éducation requise
Bachelors degree in Computer Science, Software Engineering or similar.
Certification requise
N/A
Que disent les gens à propos de Lancement de carrière?
Nos stagiaires et nos employeurs partagent leur expérience de première main.
Voir tous les témoignages

e programme est une occasion fabuleuse de répondre aux besoins d'une entreprise de technologie dont la croissance est rapide et qui cherche à s'associer des éléments talentueux et à offrir du travail à de jeunes personnes intelligentes et douées, qui cherchent à perfectionner leurs compétences dans un milieu pertinent. Ce faisant, l'employeur et le jeune diplômé tirent un grand avantage du programme : ils apprennent et grandissent ensemble.
Siddharth Bhambhani
Summatti
Quelques-uns de nos employeurs fantastiques que nous avons aidés
Notre financement leur permet de contribuer à remédier aux pénuries de main-d'œuvre, à diversifier leur personnel et à renforcer leur secteur.
Commencer