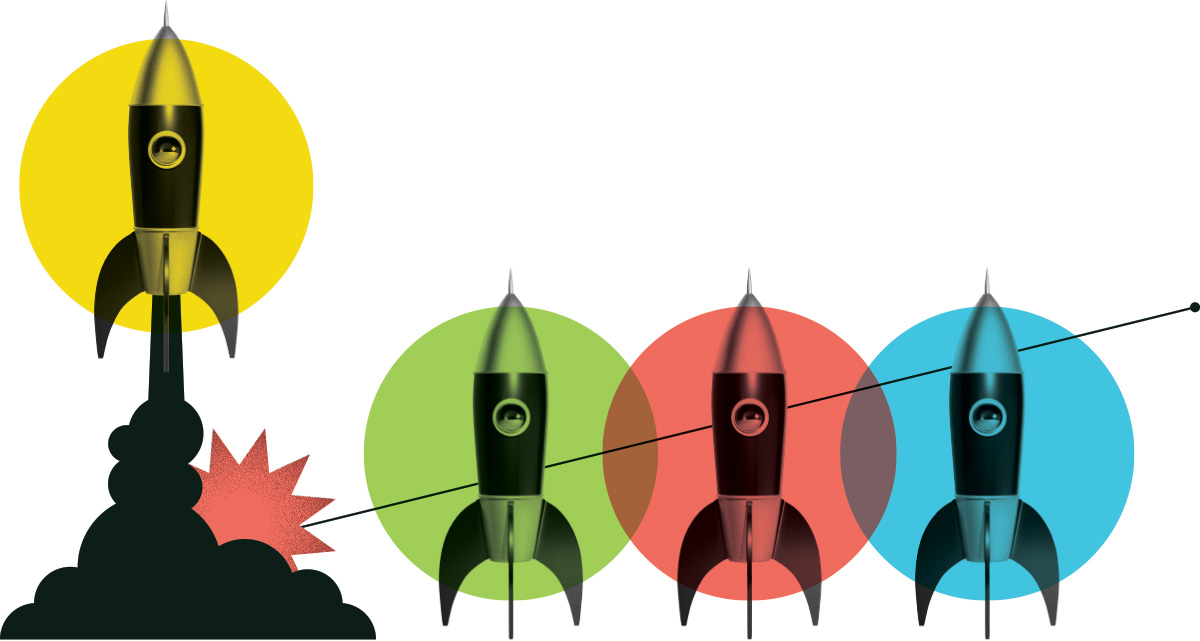 Mechatronics Project Specialist
Able Innovations Inc.
Publié: May 18, 2021
Emplacement: Toronto, Ontario
Programme de stages: Digital Tech
Échelle salariale: $60,000 - $70,000
Heures par semaine: 40
Date de début: June 30, 2021
Date de fin: December 29, 2021
Description de l'emploi
We build dynamic robotic platforms that push the technical envelope to deliver products and services capable of transforming healthcare delivery. We are developing smart, robust, and well-integrated systems that are easy to use, practical, and delivered at a massive scale.

The needs of our healthcare system and its staff are rising at an unprecedented rate due to the aging demographic and the fallout of COVID-19. The act of transferring individuals and patients (i.e., between beds, stretchers, etc.) places a disproportionate strain on staff and resources, causing injuries and inefficiencies. At Able Innovations, we are focused on automating this process of patient transfers and have a vision of one day being able to use the same technology to provide independence to anyone who today depends on assistance to be transferred.

The need for our technology has never been greater, and to meet this need, we have assembled an excellent team with individuals driven to develop technology for good. We are in pursuit of greatness and expect the same of our employees. We are looking for new team members who are driven, passionate and hard-working. The candidate will play an important role in product development, including detailed design and prototyping.

Devoirs et responsabilités
They will be tasked with an important role in assisting with various aspects of our technology, including the Robot Operating System, Human Machine Interface (HMI), data collection, integration of algorithms, and machine learning. The candidate must be passionate about their work with a "do whatever-it-takes attitude". If the candidate demonstrates excellence during the entirety of the internship, the candidate will have the opportunity to take on a permanent role in the company and influence the direction of the company and product from this point onwards. The successful candidate must meet the following criteria:
Connaissances et compétences
Requirements:
• Must have completed a 4-year engineering degree in Computer Science, Electrical Engineering, or other relevant disciplines
• Strong Object-Oriented Programming and Software Engineering foundations
• Experience with programming languages such as Python and C++
• Experience developing software for embedded hardware systems (e.g., Linux, Android, etc.)
• Understanding of how to develop control systems and HMI for a commercial or industrial product
• Understanding of robotics, control systems architecture, and theory
• Understanding of motor control approaches
• Knowledge on approaches to sensor fusion
• Familiarity with RTOS platforms

Bonus:
• Experience with computer vision (Open CV)
• Experience with implementation of machine learning algorithms
• Experience with cloud infrastructure and development of IoT devices
• Experience with the development of device drivers for SPI, I2C, and GPIO drivers, etc.

Attributes of a successful candidate:
• Track record for delivering products and/or designs to completion
• Clear ability to demonstrate creative problem-solving techniques
• Diligent work ethic
• Excellent communication
• Self-Motivated and takes initiative

Éducation requise
4-year engineering degree in Computer Science, Electrical Engineering, or other relevant disciplines
Que disent les gens à propos de Lancement de carrière?
Nos stagiaires et nos employeurs partagent leur expérience de première main.
Voir tous les témoignages

e programme est une occasion fabuleuse de répondre aux besoins d'une entreprise de technologie dont la croissance est rapide et qui cherche à s'associer des éléments talentueux et à offrir du travail à de jeunes personnes intelligentes et douées, qui cherchent à perfectionner leurs compétences dans un milieu pertinent. Ce faisant, l'employeur et le jeune diplômé tirent un grand avantage du programme : ils apprennent et grandissent ensemble.
Siddharth Bhambhani
Summatti
Quelques-uns de nos employeurs fantastiques que nous avons aidés
Notre financement leur permet de contribuer à remédier aux pénuries de main-d'œuvre, à diversifier leur personnel et à renforcer leur secteur.
Commencer