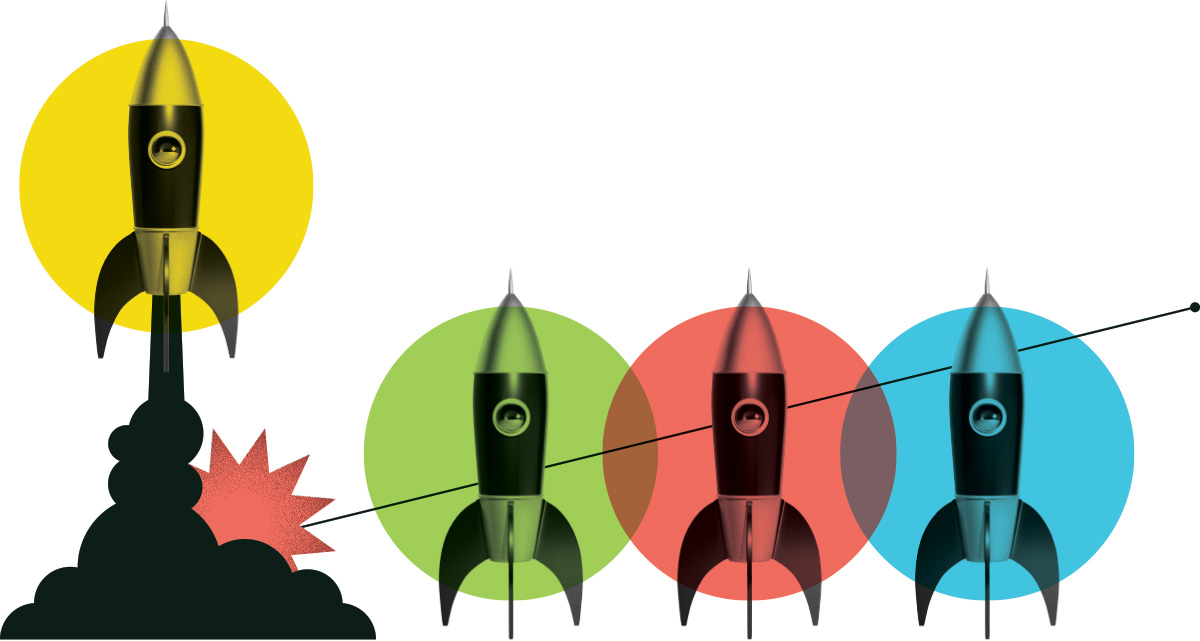 3D-Printing & Design Intern
DECAP RESEARCH AND DEVELOPMENT INCORPORATED
Publié: May 19, 2021
Emplacement: Vancouver, British Columbia
Programme de stages: Digital Tech
Échelle salariale: $20,000 - $30,000
Heures par semaine: 40
Date de début: July 12, 2021
Date de fin: January 12, 2022
Description de l'emploi
DECAP R&D is a biotechnology & 3D-printing design start-up based in Vancouver, BC. We create innovative, compact, reusable companion devices that improve workflow efficiency, ergonomic performance and safety at work. Currently, we are focusing on a line of companion devices that eliminate needle-stick injuries from uncapping and recapping needles in healthcare, veterinary and research workspaces. DECAP R&D has built a cradle-to-cradle design pipeline with industrial designers, engineers, research scientists and medical specialists, and established this platform to prototype proof-of-concept designs, build out MVPs, conduct usability trials and ISO9000 QA for Health Canada Class I & II devices, and work with injection plastics moulders for high-volume manufacturing.

With these capabilities on-board, DECAP R&D is now preparing to take on design clients and new projects, creating new companion and assistive devices to improve the safety of healthcare workers and technicians in Canada and around the world. Based on our extensive market research, DECAP R&D has found a gap in the design-to-device pipeline for Health Canada Class I and Class II devices in Canada; there are few companies that provide cradle-to-cradle design, optimization and usability testing/clinical testing services, as most companies in this field focus on Class IIb-Class III devices. DECAP R&D will leverage our extensive experience in this area to begin offering these services to new design clients. With this internship position, DECAP R&D aims to build capacity to solve customers' problems in a real-time digital environment.

The internship project will focus on two target areas of growth for DECAP R&D: 1) augmenting our current design-to-device pipeline with a dedicated 'first-point-of-contact' team member to interface with online clients, perform work-up on initial 3D-designs, beta-test and optimize initial designs via 3D-printing and 2) creating a design pipeline to integrate 3D-rotating models and/or interactive product models into our website-online portfolio.

Adding interactive/3D models to our portfolio will showcase our teams' work in order to generate customer interest and provide potential customers with an interactive sample of our work. Adding a team member to interface with online clients and perform initial workup will enable DECAP to continue to grow our business as we pivot to a digital-centric, post-pandemic client interaction model. Currently, DECAP R&D engineering and design team members meet with clients to discuss briefs, in person or virtually, and the team assigns one or more engineers to tackle design briefs starting with initial designs and proceeding to final modelling. With the addition of this dedicated intern position, DECAP R&D will be able to quickly produce initial designs, sketches and 3D-prints immediately after first contact with clients, which will help to speed up the design process, improve client retention and help streamline DECAP's client intake pipeline.

The intern will have the opportunity to interact with, work beside, and learn from DECAP R&D's expert team of engineers and designers, and will receive hands-on mentorship from our CEO, COO, and Chief Engineer, all experienced device designers with 25 years of biomedical, device design and 3D-printing experience between them. The intern will also have full access, free-of-charge, to the biweekly training and professional development sessions offered by entrepreneurship@UBC, the startup accelerator that DECAP R&D is currently participating in, and the intern will be able to consult with and receive feedback from our Board of Directors and e@UBC advisory team, which consists of lawyers, health and policy experts, business strategy experts and several CEOs of large BC companies, as well as opportunities to consult with end-users of the products via DECAP's extensive network of partnerships at academic and healthcare institutions around the world, including at UBC Health Services, UBC Veterinary Services, Toronto SickKids, McGill Health Centre, Vancouver CrossRoads Clinic, RAPS BC Animal Hospital (Canada) and Schieder's Children's Hospital, Hadassah Hospital, Hebrew University of Jerusalem Veterinary Services and Weizmann Institute of Science Veterinary Services (Israel).
Devoirs et responsabilités
The intern will be responsible for:

1) Working with the Core team to integrate 3D-rotating models and/or interactive product models into our online portfolio. The intern will collaborate with our web design and development team to integrate 3D-modelling widgets into the new DECAP R&D website that is currently being designed. The intern will work with the engineering and design teams to select exemplary projects and showcase the teams' work in order to generate customer interest and provide potential customers with an interactive sample of our work.

2) Augmenting the current design-to-device pipeline with a dedicated team member to interface with online clients, perform work-up on initial 3D-designs, and optimize initial designs via 3D-printing. The intern will be trained on SolidWorks and other design softwares by our in-house engineering and design team (free of charge) and will be responsible for developing SOPs for first-design sketches for the company, as well as standards-of-practice for this position, which DECAP envisions will continue as a permanent full-time after this internship.

3) Assist the core team with other 3D-printing design and optimization related activities.
Connaissances et compétences
The intern should have 1-2 years of experience in AutoCAD/SolidWorks or other engineering-design softwares in order to handle the primary responsibilities of the position (Objectives 2&3). Some experience working with WordPress/Wix/Squarespace would also be helpful, but DECAP's team is prepared to support and teach the intern the majority of web-development skills in-house, or pay for training, in order for the intern to complete Objective 1. Graphic design/sketchpad skills for initial design work-up would also be helpful but are not a necessary requirement. Some 3D-printing experience helpful but not necessary (can be taught in-house).
Éducation requise
Bachelors in Engineering or Computer Science, or Bachelors/Associates degree in Digital Design, Design, Architecture or other related field.
Certification requise
N/A
Que disent les gens à propos de Lancement de carrière?
Nos stagiaires et nos employeurs partagent leur expérience de première main.
Voir tous les témoignages

Pendant mon stage, j'ai le sentiment d'avoir occupé un poste utile, où j'ai pu avoir un effet réel au collège. Le travail était tout à la fois stimulant, amusant et exigeant. J'ai rencontré de nombreuses personnes très différentes, au collège et à l'extérieur. Je recommanderais une expérience similaire à d'autres stagiaires : celle-ci permet en effet de mieux comprendre comment fonctionne vraiment la protection de l'environnement dans un établissement postsecondaire, en tout cas, beaucoup mieux qu'en classe.
Megan Hardman
Bow Valley College
Quelques-uns de nos employeurs fantastiques que nous avons aidés
Notre financement leur permet de contribuer à remédier aux pénuries de main-d'œuvre, à diversifier leur personnel et à renforcer leur secteur.
Commencer