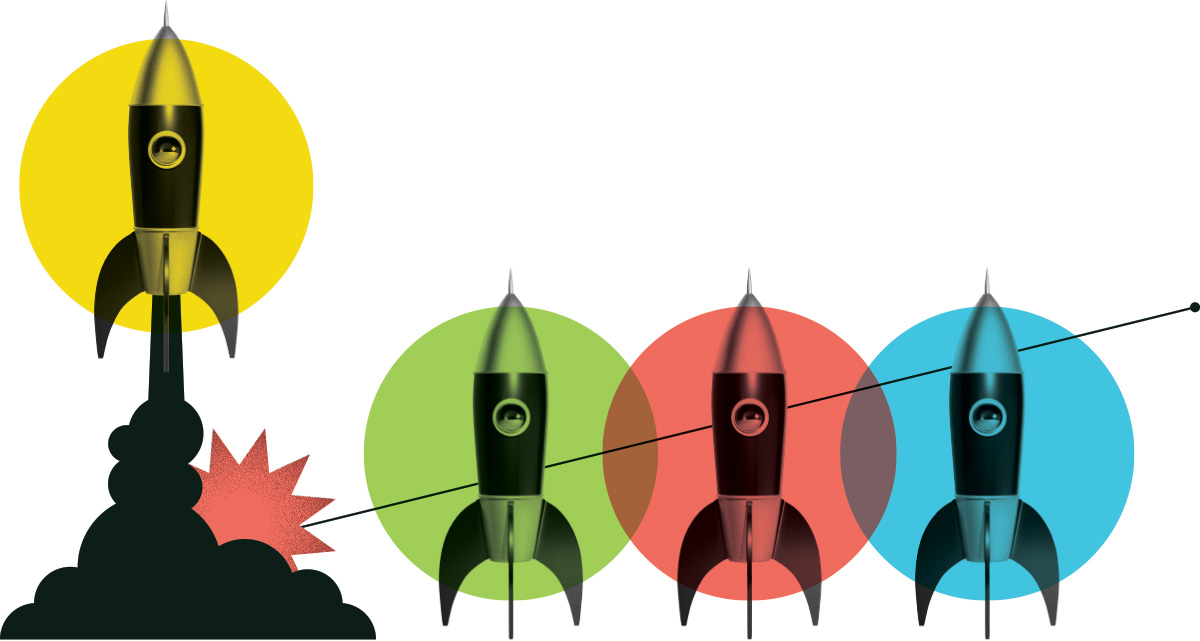 Artificial Intelligence Intern
Embold Inc.
Publié: August 20, 2021
Emplacement: Winnipeg, Manitoba
Programme de stages: Digital Tech
Échelle salariale: $20,000 - $30,000
Heures par semaine: 40
Date de début: October 1, 2021
Date de fin: February 28, 2022
Description de l'emploi
Embold is making influencer marketing accessible to everyone. We allow advertisers and business owners to reach Millennials and Gen Z by using popular Canadian social media users. Using our software, we can collect analytics from thousands of social media profiles and use this data to find the most suitable influencers for each brand. We have worked with brands like Second Cup, BMO and dozens more.

We are looking for the role of Artificial Intelligence Intern to join our team and help build solutions that matter to our customers. In this role you will be working closely with our product, the founder and our customers on a regular basis. By joining our team at this early stage, you will have the opportunity to wear many hats and see several sides of the business.

The ideal candidate will be responsible for moving our product development and operations forward by working with various members of our team. The candidate will be trained on and become an expert on our development and operations strategy and other key areas in the business to become a high performing team member.
Devoirs et responsabilités
Artificial Intelligence Intern will be working with our Product Manager and our Founder to explore and identify key processes on the platform in which we want to implement an AI model for. We have a few AI models we are currently deploying. The first is where we are examining each influencers profile and use our model to assign them a compensation rate. The second that we have yet to launch is where we examine the various date points for influencers profile and assign them an Audience Quality Score.

The successful candidate will work on 3 core projects during their time at Embold. Each project will follow these steps: research, Identify needs, prototype and deploy. Some of the projects can focus on:
1. Building an influencer recommendation engine for brands who use our software and are looking to work with influencers who are the best fit for their brand.
2. Building a process to detect influencer content quality and providing live feedback to influencers and brands.
3. Identifying which influencers are performing the best and which influencers are performing poorly and identifying them. Using this, we will quarantine poor performing profiles.
Connaissances et compétences
• Graduate Role, remote opportunity available
• Knowledge in data mining, machine-learning and operations research
• Knowledge of R, SQL and Python; familiarity with Scala, Java or C++ is an asset
• Strong math and analytical skills, with business acumen
• Strong communication and presentation skills
• Good problem-solving abilities
• BSc or BA degree in Computer Science, Engineering or other relevant area; graduate degree in Data Science or other quantitative field is preferred
Éducation requise
• BSc or BA degree in Computer Science, Engineering or other relevant area; graduate degree in Data Science or other quantitative field is preferred
Certification requise
N/A
Comment s'inscrire
S'il vous plaît envoyer un courriel admin@embold.co pour postuler au poste ci-dessus.
Pour postuler, envoyez votre CV à admin@embold.co.
Que disent les gens à propos de Lancement de carrière?
Nos stagiaires et nos employeurs partagent leur expérience de première main.
Voir tous les témoignages

Nous avons déjà eu recours à ce programme. Deux de nos employés sont en effet d'anciens stagiaires. Nous leur souhaitons une longue carrière parmi nous. Le programme Stages en ressources naturelles de CICan nous a certainement simplifié la vie : nous avons pu embaucher des personnes peu expérimentées sans prendre trop de risques. La réduction consentie nous aide à couvrir les coûts de formation et d'enseignement engagés pour que les stagiaires acquièrent les compétences de base nécessaires au poste ciblé dans notre entreprise et s'acquittent de leurs fonctions. En embauchant de jeunes diplômés, nous pouvons investir dans leur formation et espérer les garder auprès de nous de cinq à dix ans voire plus. 
Hannes Rupitsch
BC Passive House
Quelques-uns de nos employeurs fantastiques que nous avons aidés
Notre financement leur permet de contribuer à remédier aux pénuries de main-d'œuvre, à diversifier leur personnel et à renforcer leur secteur.
Commencer