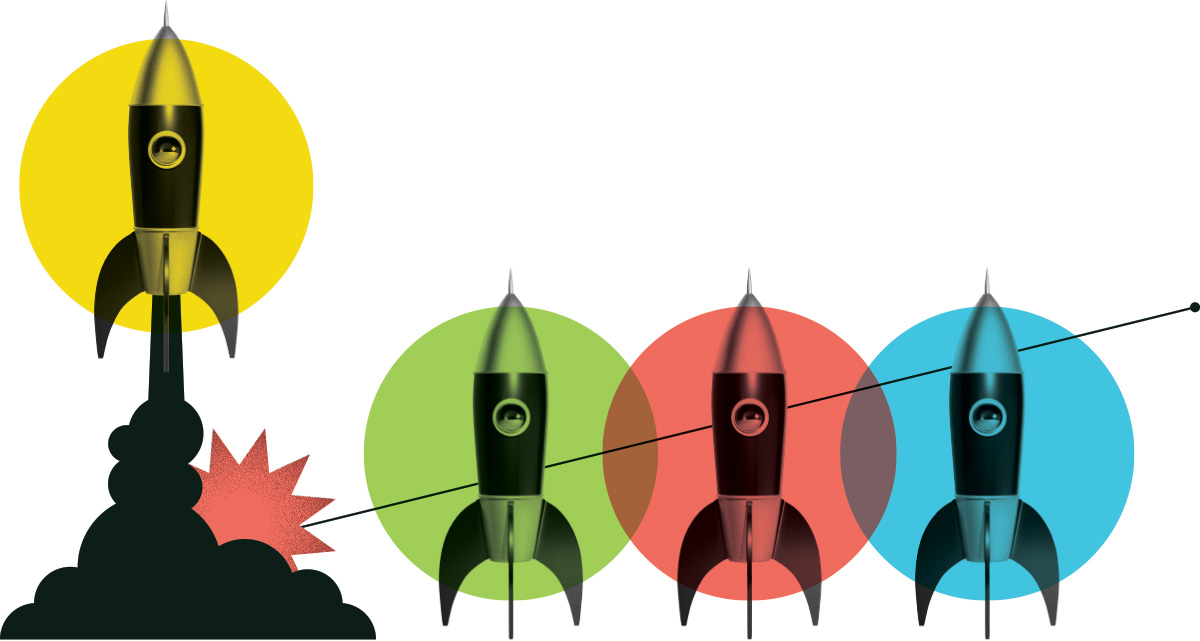 Digital Marketing Specialist/Graphic Designer
Higgzfield Ltd.
Posted: May 17, 2021
Location: Remote (Pickering), Ontario
Internship Program: Digital Tech
Salary Range: $20,000 - $30,000
Hours per Week: 35
Start Date: June 28, 2021
End Date: December 24, 2021
Job Description
Higgzfield Ltd. is looking for an enthusiastic and motivated individual with a background in digital marketing to join our team. This role will be responsible for shaping and implementing our Social Media strategy, and creating web-based content and resources to establish/increase our online presence and support our marketing, sales and production efforts.
Duties and Responsibilities
• Develop, implement and manage social media strategy and branding
• Creating and administering content on all social media platforms, such as Facebook and Instagram to build an audience and ensure customer engagement
• Prepare content for posting, blog, emails, banner ads, resources and website
• As needed, will be required to assist with graphics, formatting and layout of educational resources and content.
• Work with the Higgzfield team to ensure content is informative and appealing
• Respond to reader comments; Connect with influencers and create partnerships
• S.E.O and Social Media advertisements
• Monitor site metrics and user engagement
• Support campaign launches
• Participate in brainstorming meetings to generate content creation ideas.
• Ensuring all team milestones are on track according to the calendar and provide support to team members as needed.
Knowledge and Skills
• Certificate or degree in Digital Marketing, Advertising, Digital Design, Graphic Design, Graphic Communications or relevant field
• Effective experience creating and growing social media accounts, following, brand awareness and impressions
• Social media strategy and planning skills
• Understanding of SEO and web traffic metrics
• Good understanding of social media KPIs
• Adobe Creative Suite (Illustrator, InDesign, and Photoshop), Flash and other standard industry tools an asset
• Strong work ethic, initiative and personal accountability
• Strong attention to detail
• Excellent multitasking skills and time-management skills
• Interpersonal and communication skills
• Interest in helping children and young families understand current mental health issues
Education Required
Post-secondary degree or diploma in Digital Marketing, Advertising, Digital Design, Graphic Design, Graphic Communications or relevant field
What are people saying about Career Launcher?
Hear first-hand from the interns and employers who benefit from the program.
View All Testimonials

It has been an amazing time at AXIS. They're building a suite of connected devices that are designed to save energy, primarily in the commercial sector. The technology we are creating automates window shades in commercial buildings and has been proven to significantly reduce energy consumption. It blocks out the solar heat gained during sunny weather, while harvesting natural daylight during overcast weather. I'm very proud to be a part of this process.
Tung Huu Le

A few of the great employers we have supported
Our funding helps them address labour shortages, diversify their workforce, and strengthen their industry.
Get Started