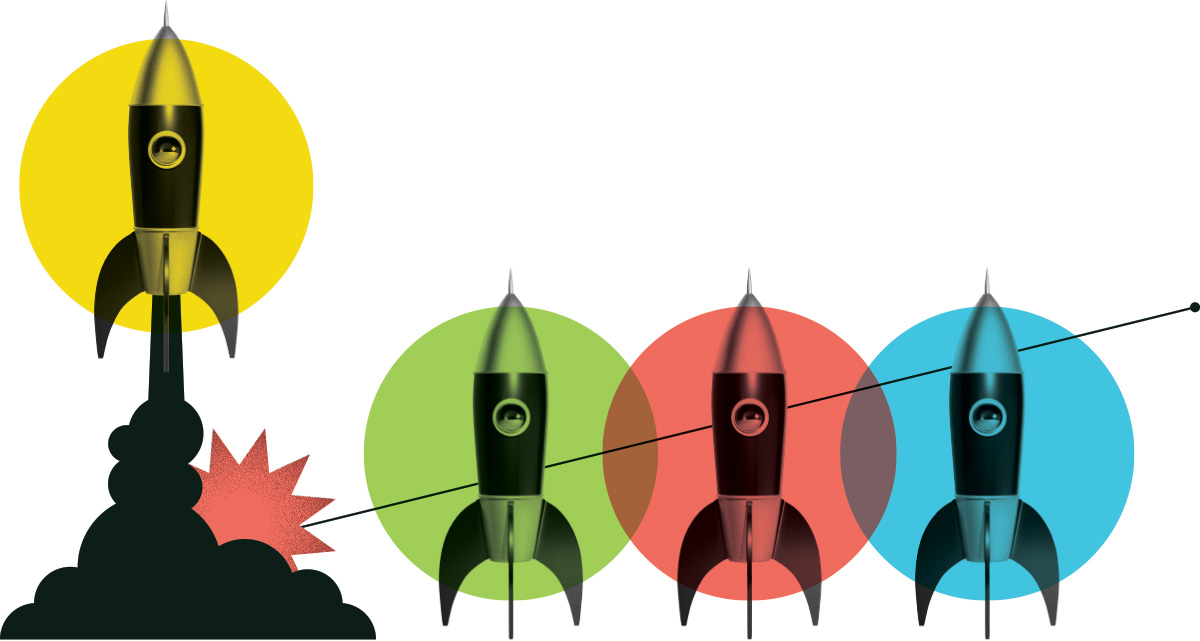 Full stack developer intern
BGGoPlan
Posted: May 21, 2021
Location: Calgary, Alberta
Internship Program: Digital Tech
Salary Range: $40,000 - $50,000
Hours per Week: 40
Start Date: July 14, 2021
End Date: January 14, 2022
Job Description
BGGoPlan Inc. is seeking a Developer who is eager to join an exciting Startup company with excellent growth potential. This individual must have solid object-oriented development experience, strong knowledge of prototype and production software applications and experience with frequent releases for high availability hybrid-mobile development and web applications.
Duties and Responsibilities
• Consuming and designing RESTful web services.
• Leveraging your experience with backend technologies to create scalable, safe, performance-oriented code.
• Designing, building, deploying, and supporting medium-scale applications on the server side.
• Work on small bugs and feature improvements.
• Participate in mobile app training (both manual and automated testing).
• Participate in front-end development using Angular, JavaScript, jQuery, Java.
• Collaborate in planning web and native mobile applications, providing input for innovative features.
• Performing code reviews and giving constructive feedback to peers and managers.
• Assisting end users on support calls.
• Comfortable working in a high-pressure start-up environment with times of uncertainty.
Knowledge and Skills
• 2 years' experience in back-end and server-side mobile development (Angular, Node.js, Java)
• Familiarity with secure web application practices (authentication, encryption) and SSL
• Experience with data design, solution architecture and development with NoSQL.
• Solid frontend development skills in HTML, CSS, JavaScript and Angular.
• Must be a self-motivated team player with excellent organizational, planning and
communication skills
• Understanding of the full mobile development life cycle
• A helpful, can-do attitude and a willingness to take ownership of problems.

Nice to Have
• Experience in cross-mobile-platform (hybrid) development technologies.
• Experience in source control (Git).
• Experience with Python, UNIX, and Unix shell scripting.
• Familiarity working in iOS and Android development environments.
• An interest in AI, chat bots and machine learning.

Eligibility Criteria

• Post-secondary graduates – this is not a requirement for residents of the Yukon, Northwest Territories and Nunavut applying for internships in those territories.
• Underemployed (employed below their level of education, work part-time or unemployed).
• Between 15 and 30 years of age at the start of the internship.
• Canadian citizens, permanent residents or persons granted refugee status in Canada*.
• Legally allowed to work according to the relevant provincial and Canadian legislation and regulations.
• Available to work up to six months.
Education Required
B.SC in Computer Science or a graduate from Technical Institute (SAIT, Bow Valley, etc.)
What are people saying about Career Launcher?
Hear first-hand from the interns and employers who benefit from the program.
View All Testimonials

I would highly recommend employers take part in this program. Youth are tapped into the SDGs and have the knowledge and technical skills that are very valuable to organizations to advance and raise awareness about the goals. There are many young people eager for meaningful work experience and this initiative is a great way for them to get a foot in the door.
Brittney Potvin
Northern Council for Global Cooperation (NCGC)
A few of the great employers we have supported
Our funding helps them address labour shortages, diversify their workforce, and strengthen their industry.
Get Started