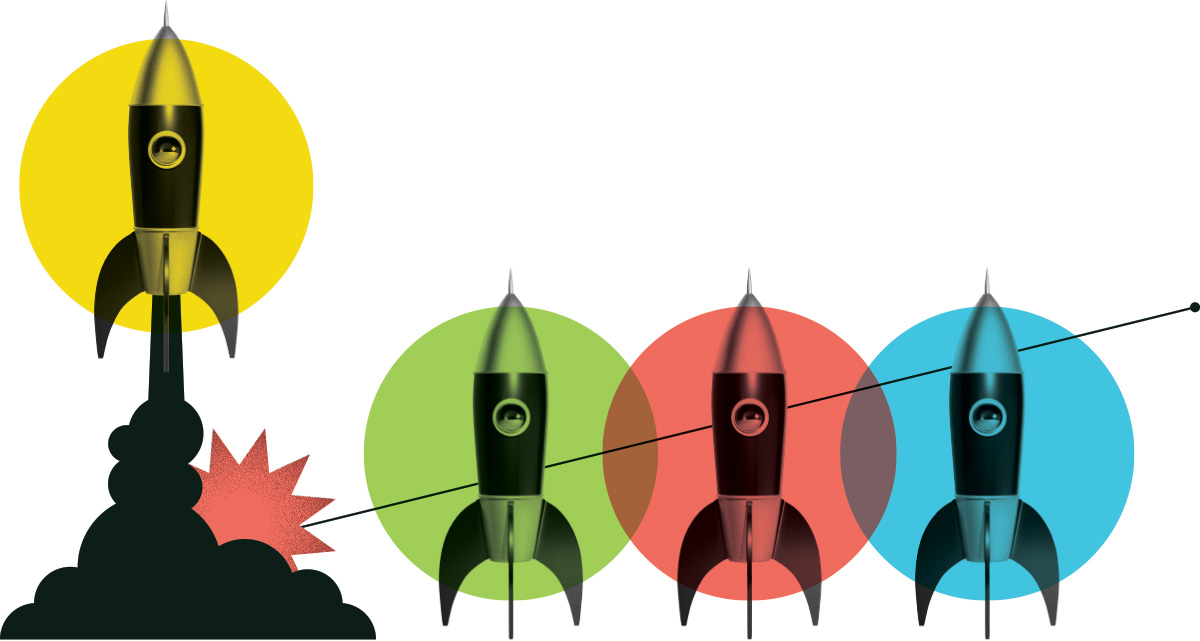 Full stack developer intern
BGGoPlan
Posted: May 21, 2021
Location: Calgary, Alberta
Internship Program: Digital Tech
Salary Range: $40,000 - $50,000
Hours per Week: 40
Start Date: June 30, 2021
End Date: December 22, 2021
Job Description
BGGoPlan Inc. is seeking an Developer who is eager to join an exciting startup company with excellent growth potential. This individual must have solid object-oriented development experience, strong knowledge of prototype and production software applications and experience with frequent releases for high availability hybrid-mobile development and web applications.

Duties and Responsibilities
• Consuming and designing RESTful web services.
• Leveraging your experience with backend technologies to create scalable, safe, performance oriented code.
• Designing, building, deploying and supporting large-scale applications on the server side.
• Unit, performance and functional testing as well as code refactoring to ensure clean and optimized code.
• Experience with development frameworks (eg. Spring) and various testing frameworks (e.g. Seleniem, Protectors) a significant advantage.
• Participate in front-end development using Angular, JavaScript, jQuery, Java and Swift.
• Collaborate in planning web and native mobile applications, providing input for innovative features.
• Performing code reviews and giving constructive feedback to peers and managers.
• Participate in mobile app training.
• Work with end users on support calls.
Knowledge and Skills
• 2 years' experience in back-end and server-side mobile development (Angular, Node.js, Swift, Java)
• Familiarity with secure web application practices (authentication, encryption) and SSL
• Experience with data design, solution architecture and development with MySQL, MongoDB, Firebase
• Solid frontend development skills in HTML, CSS, JavaScript and Angular.
• Familiarity working in iOS and Android development environments
• Must be a self-motivated team player with excellent organizational, planning and
communication skills
• Experience in cross-mobile-platform (hybrid) development technologies (e.g. Ionic Capacitor, Ionic Cordova).
• Solid understanding of the full mobile development life cycle
• A helpful, can-do attitude and a willingness to take ownership of problems.

Nice to Have
• Previous oil and gas industry experience and a background in sales would be a definite asset
• An interest in AI, chat bots and machine learning
• Experience in source control (Git)
• Experience developing for ArcGIS/ESRI and Google Maps

Education Required
B.SC in Computer Science or a graduate from Technical Institute (SAIT, Bow Valley, etc.)
What are people saying about Career Launcher?
Hear first-hand from the interns and employers who benefit from the program.
View All Testimonials

An internship is a truly valuable and worthwhile use of your time. It opens doors to interact with people from all sort of disciplines and backgrounds which in turn develops you as an individual. Working with Plotly, which creates open-source software, I was able to learn and work with so many talented individuals, and it all comes together when you see researchers, academics, and industry professionals using tools that you contributed to developing. It's a truly worthwhile endeavor and I would wholly recommend it to any grad
Hammad Khan
Plotly Technologies Inc.
A few of the great employers we have supported
Our funding helps them address labour shortages, diversify their workforce, and strengthen their industry.
Get Started