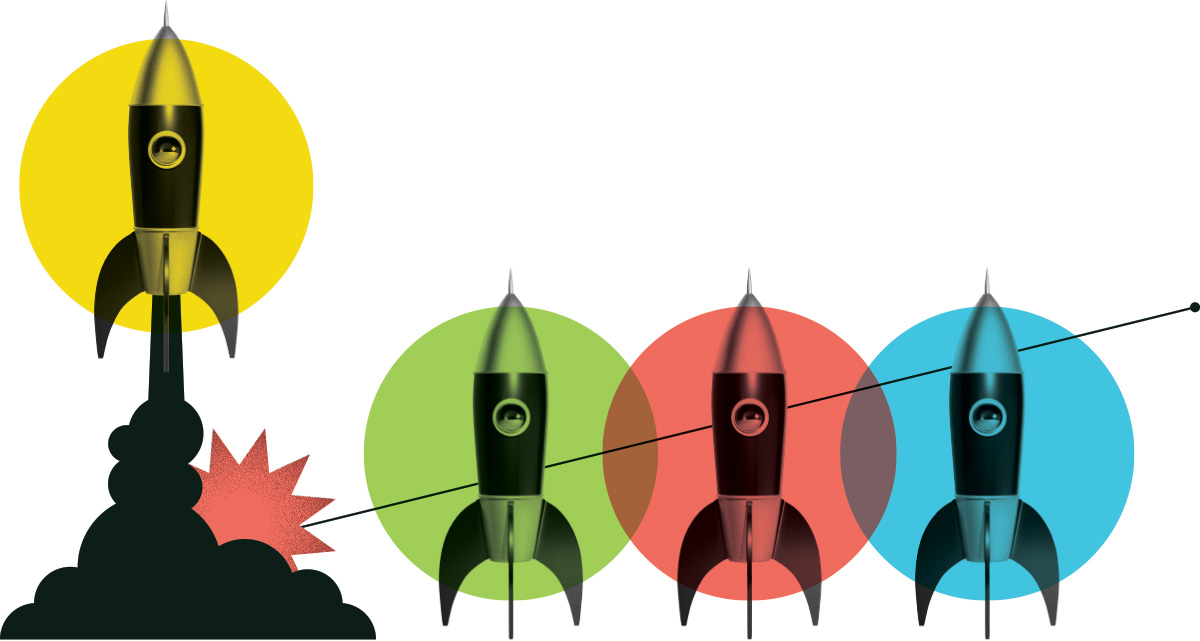 Artificial Intelligence/Applied Machine Learning Developer
C&C Acrylic Robotics Inc.
Posted: August 4, 2021
Location: Montreal, Quebec
Internship Program: Digital Tech
Salary Range: $40,000 - $50,000
Hours per Week: 40
Start Date: October 4, 2021
End Date: February 28, 2022
Job Description
Acrylic Robotics is an art-tech startup on a mission to build the fine art creation tools of the future and make art accessible to all. We leverage robotics, computer vision and machine learning to enable visual artists to produce authenticated, textured artwork made with real paint on canvas -- at scale. This means developing a new way to digitize the painting process and make art with robots -- learning an artist's style and mapping a physical piece into a unique digital data fingerprint that can be transformed into machine code and generated robotically in collaboration with the artist.

We're an early stage, fast-growing tech startup based in Montreal with deep ties to the entrepreneurial ecosystems in Montreal and Toronto, having been previously accelerated through NEXT Canada's Next 36 program, Centech (ETS) Acceleration program, Front Row Ventures Women Founders' Project, and the McGill Engine Centre for Engineering Entrepreneurship & Innovation. We're currently incubated within Centech's 2-year Propulsion program for promising deeptech ventures and were recently named one of Canada's 'Top 10 Startups to Watch' by GRIT Magazine.

We are looking to onboard a few highly self-motivated, resourceful and innovative full-time team members eager to play a key role in shaping what tech at Acrylic looks like. The ideal candidates are action-oriented and hungry to take on responsibility and wear multiple hats in an entrepreneurial and dynamic environment. We want to find people as invested in Acrylic as we are who are eager to learn and grow alongside the company. This is a paid position with potential for future equity remuneration and the possibility of growing into a leadership/co-founder role if the fit is right. You will be working directly alongside our co-founders and joining a young, fun, multidisciplinary team of artists, engineers and art-lovers. Your work would be a mix of remote and in-person (at Centech in downtown Montreal), depending on the project and whether it requires manipulating our physical prototypes or not.

If you aren't sure exactly how you fit within the roles below or are unsure if you qualify, please apply anyway! We value enthusiasm, resourcefulness and learning on your feet and would love to hear from you regardless.

Duties and Responsibilities
Using various machine learning models, Acrylic is tackling the problem of creating beautiful paintings from the lowest level, starting with brushstroke creation and combining them to replicate artists' strokes and style perfectly. Our deep-learning-based solutions are able to both generate brushstrokes indiscernible to human brushstrokes by an average person's eye, and calculate exactly where they should go on a canvas and which brushstrokes should be used to match the original work. Your job as an artificial intelligence/machine learning developer will include designing an AI platform that integrates computer vision with a robotic controls system. In broad strokes, this could look like:

- Sourcing and adapting image analysis algorithms for feature detection and extraction of relevant attributes
- Researching and assessing technical feasibility of new features and ideas
- Training models, obtaining test datasets, establishing infrastructure for a large-scale data warehouse
- Hands-on testing and implementation of computer vision systems
- Ideation and development of computer vision machine learning algorithms


Knowledge and Skills
Hard skills/Baseline:
- Python or C++
- Strong computer science fundamentals
- Data processing experience
- Experience with APIs, plugins, interfacing
- Experience developing and architecting enterprise-class solutions
- Experience with at least one Deep Learning framework such as PyTorch or TensorFlow/Keras
- Experiences in developing cloud-based solutions using micro-services architecture and docker containers
- Excellent skills using Git for source control

Hard skills/Nice to haves:
- Qt, C/C#, MATLAB, OpenCV
- Experience with image analysis and feature detection
- Experience with neural networks, deep learning, TensorFlow
- Familiarity with Photoshop/Illustrator or digital painting
- Familiarity with machine code (ROS, G-code, other control middleware)
- Technical project management skills

Soft skills:
- Communication skills: you can explain what you're working on and why it's important to the mission to a variety of audiences. You can translate between business goals and tech requirements.
- Grit, resourcefulness, creative problem-solving: you can always find a solution to something, even if it's not perfect, and you're able to think outside the box.
- Entrepreneurial/growth mindset: you love the thrill of continuous improvement, you're constantly seeking out new ways of doing things and you push boundaries.
- Self-starter, autonomy: you can take on a project, scope it and get to work. You prefer work environments where you have both a significant amount of responsibility and autonomy, where you self-manage and make key decisions.
- Curiosity: you're a forever learner with an inquisitive mind who wants to understand how everything works. You're not afraid to pick up a textbook and teach yourself a new skill that's needed that falls outside your pre-existing knowledge base.

Nice-to-haves:
- Bonus points if you're an artist, art-buyer or art-lover!
- Multidisciplinary tech background (bonus points if you've worked with mechatronics, controls, ROS, etc)
Education Required
Bachelor's degree in computer science, software engineering, computer engineering or equivalent work/personal experience + specialization or experience in AI/ML/CV
Certification Required
NA
What are people saying about Career Launcher?
Hear first-hand from the interns and employers who benefit from the program.
View All Testimonials

We have used this program in the past and have two current employees that were brought into the company as interns. They both will hopefully have long established careers. The Natural Resources Internship program has certainly made it easier for our company to take a small risk by bringing in employees with little to no experience in the industry. The rebate we get helps cover the cost of training and teaching the employee the basic skills needed for a job at our company and their occupation. By bringing employees in early we can invest in them and hopefully have them for 5 or 10 years or longer with the company. 
Hannes Rupitsch
BC Passive House
A few of the great employers we have supported
Our funding helps them address labour shortages, diversify their workforce, and strengthen their industry.
Get Started