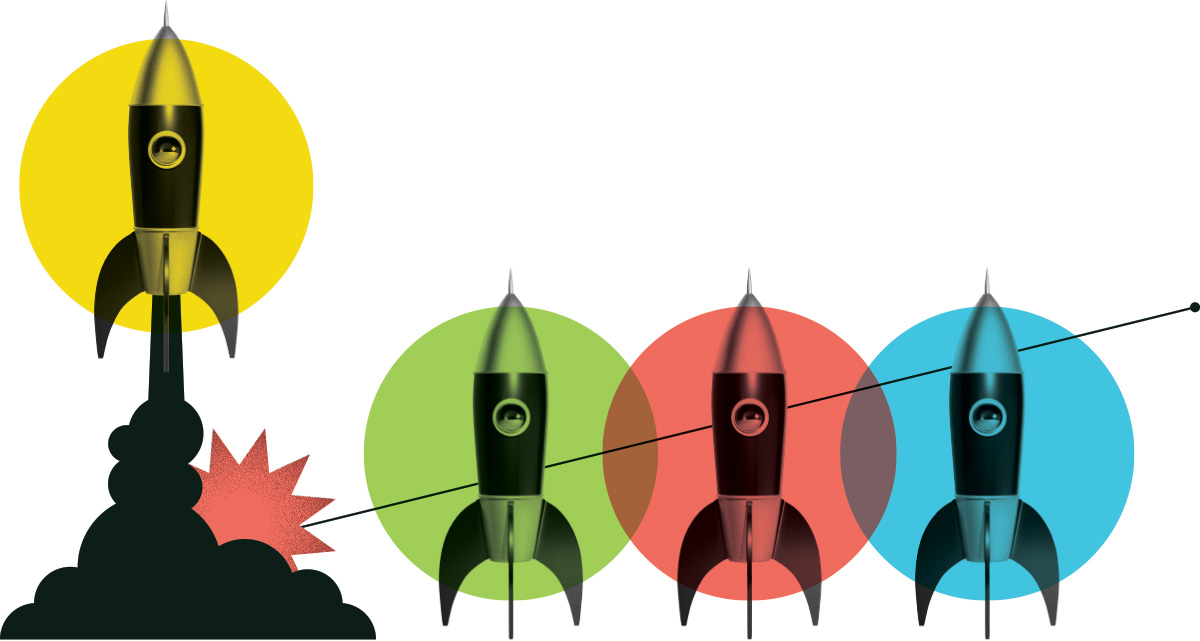 Digital Marketer Intern
Clockk.com Inc.
Posted: April 23, 2021
Location: Halifax NS, Nova Scotia
Internship Program: Digital Tech
Salary Range: $50,000 - $60,000
Hours per Week: 38
Start Date: September 27, 2021
End Date: March 25, 2022
Job Description
About Clockk

Clockk is a Software-as-a-Service startup located in Halifax NS. Our product is an automated time tracking and recording tool, used by professional services companies including digital marketers, graphic designers, and software developers.

Position Overview

As Clockk's Digital Marketer Intern you'll be an essential member of the team, responsible for developing and executing customer acquisition initiatives including content strategy, email marketing, and influencer marketing efforts. Together with the CEO, you will have the freedom - and the expectation - to explore new channels and tactics to push Clockk's growth initiatives to new levels.

Through Clockk and our membership as a resident company at Volta Labs, Atlantic Canada's premier startup incubator, you will have access to programming tailored to workers at high-growth technology start-ups. Our own network will also give you access to experienced mentors in fields such as social media influencing, Search Engine Optimization (SEO) and Search Engine Marketing (SEM), and other forms of demand generation. Regular events at Volta will give you many opportunities to learn networking. You will have the ability to discover and explore your passion in marketing and the digital economy.

You will gain financial literacy both by learning how our customers — professional services companies — deliver value and bill for their work, as well as through Clockk's financial transparency.

Although you will be working as part of a team, you will have significant autonomy to set your own goals and time management plan. As a small startup, every employee is expected to be self-motivated and able to persevere toward their goals.

This position is in Halifax NS.

How to apply

Please send a cover letter and recent c.v. to jobs@clockk.com. Your cover letter MUST include at least one paragraph about why you feel you're a fit for this position.

Duties and Responsibilities
* Video pre-production, filming, editing, and post-production: As part of your content creation responsibilities, you will be fully involved in writing scripts, staging, lighting, filming, editing and distributing our video content pieces through YouTube, Tiktok, Instagram, LinkedIn, and Facebook.
* Blog content creation and distribution: You will create and distribute content on the internet, in the form of blog posts, videos, memes and more. You will be responsible for monitoring a variety of online channels, engaging with members of the community, and distributing the content you and your team are creating.
* Identifying and connecting with channel partners: Clockk's growth strategy depends on identifying and collaborating with channel partners. You, along with the CEO, will be heavily involved in this process.
* Social media influencing: You will be active every day on social media (particularly Twitter), engaging with communities of potential users, connecting with podcasters, bloggers, etc., and presenting the Clockk brand and its content to those communities.
* Customer success: You will engage with Clockk's customers to learn their stories, write their testimonials and case studies. You will use the knowledge you gain from working with our growing customer base to inform our marketing strategy to find more customers like them.

Knowledge and Skills
We are looking for a person with the following characteristics:

* You are a natural experimenter and troubleshooter. Given a situation where something isn't working or isn't working well, you'll break it down, change something, test, and see if performance has improved.
* You love to learn. Whether new software, a new process, or a new responsibility, you enjoy the opportunity and take the initiative to learn everything you need to be successful.
* You're very comfortable using spreadsheets to express and explore problems.
* You embrace new technologies.
* You are an excellent writer.

Familiarity with the following technologies will be considered an asset:

* Marketing automation and customer engagement tools such as Mailchimp and Intercom
* Analytics tools such as Segment, Mixpanel, and Google Analytics
* Customer Relationship Management software

Education Required
You have recently completed a university degree or college diploma. Applicants from non-business/commerce backgrounds are STRONGLY ENCOURAGED to apply.
What are people saying about Career Launcher?
Hear first-hand from the interns and employers who benefit from the program.
View All Testimonials

"Excellent opportunity to gain my first work experience in a flexible setting. This first opportunity is often critical in launching a career, and for a recent graduate, the chance to learn a lot while making a major contribution to an exciting industry-related project is ideal."
Michaël Morin
Forage LLE
A few of the great employers we have supported
Our funding helps them address labour shortages, diversify their workforce, and strengthen their industry.
Get Started