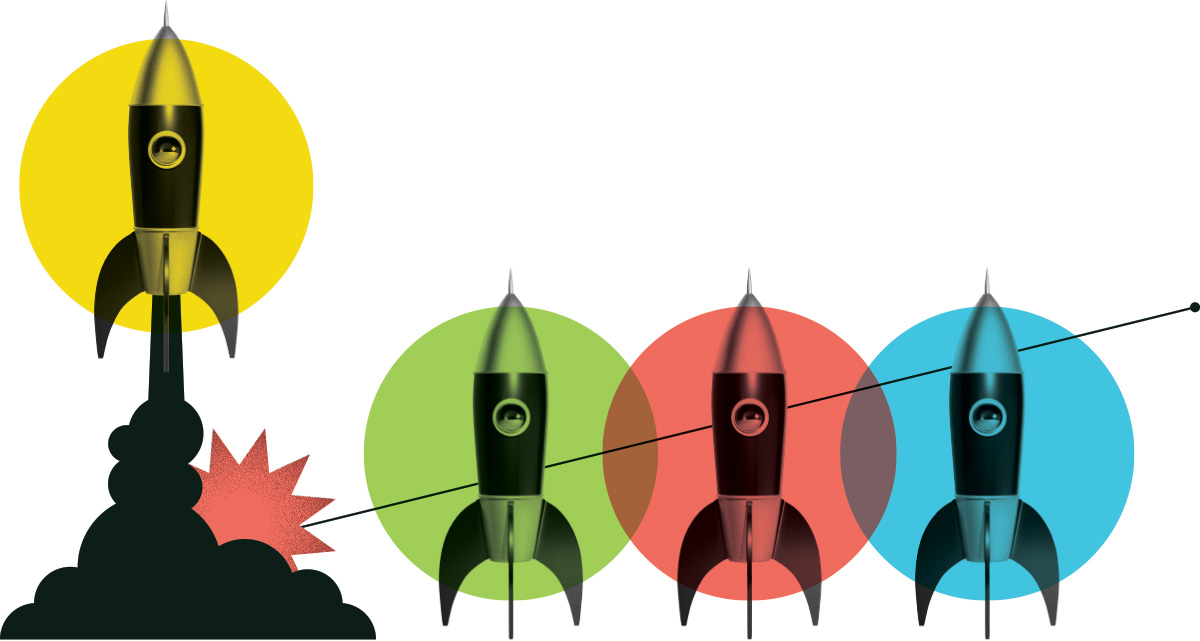 Program Coordinator
Hub Ottawa
Posted: April 23, 2021
Location: Ottawa, Ontario
Internship Program: Impact
Salary Range: $30,000 - $40,000
Hours per Week: 30
Start Date: November 29, 2021
End Date: March 31, 2022
Job Description
About Impact Hub Ottawa
Impact Hub Ottawa is a non-profit community and coworking space with a mission to inspire, connect, and enable people and organizations to take action for a more just and sustainable world. We use the UN's Sustainable Development Goals (SDGs) and their commitment to 'leave no one behind' as a lens through which to view our impact in the world, and we offer coworking, office, meeting, and event space, as well as programs and services to help purpose-driven people to work together to bring about meaningful change in their communities.

Powered by a community of over 175 members and a 16,000 sq.ft. space designed for people to work, meet, and collaborate, we are part of a global network of over 15,000 individuals and organizations in 100+ Impact Hubs around the world. Since opening in 2012, Impact Hub Ottawa has evolved into one of the city's most vibrant, multi-sector communities and incubators of projects that drive positive social and environmental change, serving thousands of people each year.

About Our Team
At the heart of Impact Hub Ottawa is a small but mighty team of dedicated and passionate people. We are big believers in the power of collaboration to bring out the best ideas, and we work together to manage our space, host our community, and design events and programs that help people #DoGoodBetter.

We love to work with passionate and empathetic people and are committed to creating an inclusive team and community where everyone feels welcomed and valued. We encourage applications from Indigenous peoples, racialized people, people with disabilities, people from gender and sexually diverse communities and/or people with intersecting identities.

About This Opportunity
As our community of people and organizations working to address the SDGs continues to grow, we are committed to building a more inclusive and supportive home for cross-sector collaboration. To support this goal, we're looking for an organized and passionate Program Coordinator to join our small team!

You will put your organizational skills to use in coordinating activities for our 'Coaching for Impact' and 'SDG Hub' projects and, based in our bright and open coworking space in downtown Ottawa, you will support the team in welcoming visitors, managing the space, and running in-person events when they start up again - all from a safe distance.

You should be passionate about sustainability, equity, diversity and inclusion, a creative thinker, and comfortable working on a small team, where fresh ideas and taking the lead are encouraged. This is an excellent opportunity to expand your network and have a positive impact in a fast-paced, thriving community of over 175 social innovators.

If you're a curious community-builder with a passion for supporting cross-sector collaboration, we'd love to meet you!
Duties and Responsibilities
Program & Communications Support
- Support our Head of Programs and Partnerships with the design, delivery, promotion and evaluation of events, workshops and other activities associated with the 'SDG Hub' and 'Coaching for Impact' programs.
- Support our Community Lead in hosting community activities, including our weekly learning and networking events (including but not limited to: Brown Bag Lunches, Coaches Q&A, Wine Downs)

Hosting
- Help to create a warm and welcoming environment, both virtually and in-person, by attending Hub events, making connections, inviting questions, and encouraging engagement among members
- From a safe distance, welcome members and guests to the space and support the team in maintaining cleanliness and general upkeep of coworking and meeting areas

Impact Measurement & Storytelling
- Work with the Community Lead to develop processes to track, measure and share the impact of our members as it aligns with the SDGs
- Work with the Head of Programs and Partnerships to distill and share key program findings with our community and partners.

Knowledge and Skills
You are
- A curious learner and strong communicator, ideally with experience in project coordination.
- Able to work well in a fact-based, collaborative environment
- Passionate about making the world a more just, equitable and sustainable place, and about advancing the SDGs through collaboration and social entrepreneurship
- Interested in new technologies and digital tools and eager to test them out

Eligible interns are:
- Between the ages of 15-30 (inclusive) at the start of the internship
- Canadian citizen, or permanent resident or a protected person as defined by the Immigration and Refugee Protection Act
- Legally allowed to work according to the relevant provincial and Canadian legislation and regulations
- Available to participate for up to 6 months, in a full-time capacity

Please note: This is a paid, temporary position made possible through the Career Launcher program. Career Launcher is a program by Colleges and Institutes Canada, funded by the Government of Canada.

Cannot be:
Employees of the hiring employer prior to the start of their internship (does not apply to previous coop students or student interns, although this must be clearly indicated by the employer)

Education Required
Ideally, you will have a post-secondary education in a field relating to sustainable development, entrepreneurship and/or community development.
What are people saying about Career Launcher?
Hear first-hand from the interns and employers who benefit from the program.
View All Testimonials

I feel that my internship was a meaningful position where I got to make a real difference in the College. It was very stimulating work  that was both fun and challenging. I got to meet many different people within the College and outside in the community. I would  recommend a similar experience to other interns because it provides a much greater understanding of how sustainability really  works in a post-secondary institution than what you can learn in a classroom. 
Megan Hardman
Bow Valley College
A few of the great employers we have supported
Our funding helps them address labour shortages, diversify their workforce, and strengthen their industry.
Get Started