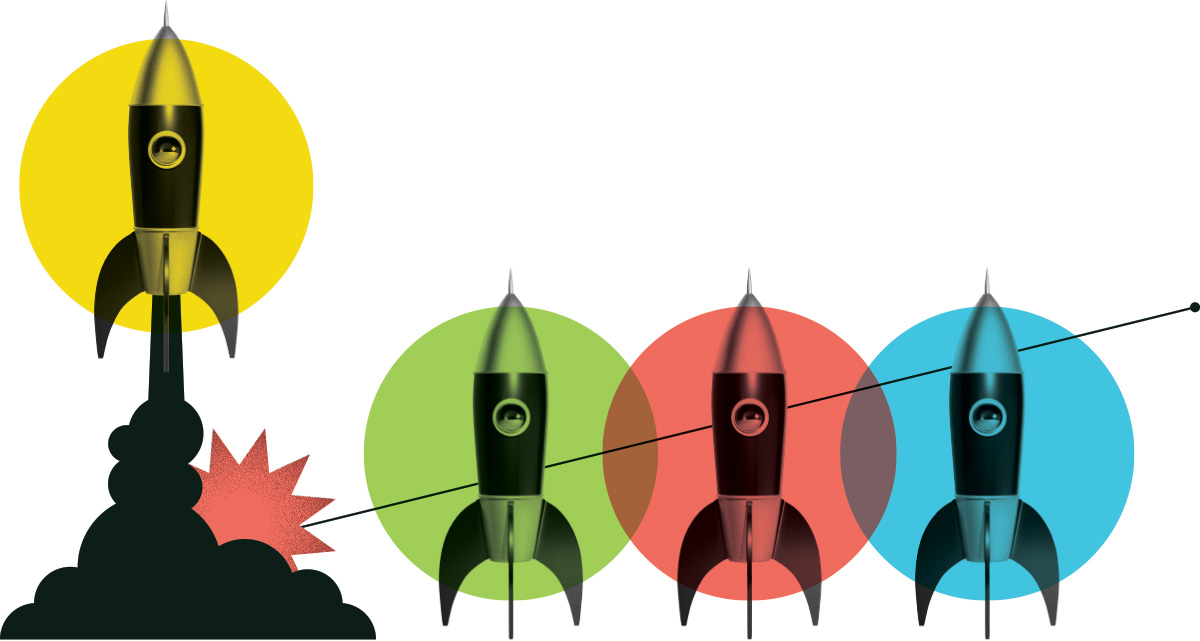 Impact Designer
Meet4Impact
Posted: August 11, 2021
Location: Montreal or remote, Anywhere
Internship Program: Impact
Salary Range: $30,000 - $40,000
Hours per Week: 32
Start Date: December 13, 2021
End Date: March 31, 2022
Job Description
#MEET4IMPACT is a non-profit organization that empowers organizations in the event and business tourism industry to generate, measure and communicate the social impact of their activities and events. We do so through educational and capacity-building activities, by designing customized "impact pathways" for organizations around this industry, and by proposing a newly-created framework and sets of industry-specific indicators for event organisers and their host cities to use in order to understand and report the impact generated. The SDGs are embedded in our impact framework and we are raising awareness and helping host destinations and event organizers to #ACT4SDGS through our communication efforts. M4I is part of the Accélérer 2030's Consortium, who also work on SDGs specifically in the Quebec region; thus positioning themselves as key drivers of the SDG movement in Quebec. We have been working with Destination Canada and Destination Marketing Organizations across the country in educating on the needs for sustainable strategies and practices, and in implementing our impact framework in alignment with Canada's 2030 SDG Agenda.
At #MEET4IMPACT, we strongly believe that business events generate a wide range of positive impacts for their individual participants, for communities involved in hosting or supporting them, and above all for the sectors of interest of the event. Considering the complexities of what we do, we understand how necessary it is to be able to visually and concisely tell our story, describe our methodology and highlight our impact pathways in order to create visually engaging content for our platforms that capture the essence of our work and entice partners to develop their own impact projects through their events.
#MEET4IMPACT is looking for an Impact designer who will create digital and print resources aimed at our clients and partners. Primary duties include conceptualising and implementing creative designs to turn our methodology, our concepts and theory into clear, intelligible and visually engaging learning resources. For example, a project we wish to see come to light is the creation of a set of SDG flashcards, related to our methodology - through these cards, we want a visually engaging manner to inform our clients/partners of how the SDGs embed themselves in what we do, and what they do. To be successful in this role, you will need to have excellent industrial design skills and be proficient in graphic design software such as Adobe Photoshop and Adobe Illustrator.
This position is an exciting opportunity to gain experience working with a Canadian social entrepreneurship organisation solely dedicated to maximising the impact of a whole industry. It is expected that the internship will last 4 months (starting in end November running till end March 2022) and the successful candidate will report directly to the CEO, Geneviève Leclerc.
//
#MEET4IMPACT est une organisation à but non lucratif qui vise à changer la façon dont nous planifions, évaluons et parlons de la valeur des événements commerciaux. #MEET4IMPACT permet aux organisations de ce secteur de générer, mesurer et communiquer l'impact social de leurs activités et événements. Nous le faisons par le biais d'activités éducatives et de renforcement des capacités, en concevant des «parcours d'impact» personnalisés pour les organisations de ce secteur, en proposant un cadre nouvellement créé et des ensembles d'indicateurs spécifiques au secteur pour les organisateurs d'événements et leurs villes hôtes à utiliser pour comprendre et se rendre compte de l'impact généré. Nous avons intégré les ODD dans notre cadre d'impact et nous sensibilisons et aidons les destinations hôtes et les organisateurs d'événements à #ACT4SDGS grâce à nos efforts de communication. Ce faisant, M4I encourage les organisations à découvrir, comprendre et intégrer les ODD pour contribuer activement à l'Agenda 2030. M4I fait partie du Consortium Accélérer 2030, qui travaille également sur les ODD spécifiquement dans la région du Québec; se positionnant ainsi comme les principaux moteurs du mouvement ODD au Québec.
Chez #MEET4IMPACT, nous croyons fermement que les événements commerciaux génèrent un large éventail d'impacts positifs pour leurs participants individuels, pour les communautés impliquées dans leur accueil ou leur soutien, et surtout pour les secteurs d'intérêt de l'événement. Compte tenu de la complexité de ce que nous faisons, nous comprenons à quel point il est nécessaire de pouvoir raconter notre histoire de manière visuelle et concise, décrire notre méthodologie et mettre en évidence nos voies d'impact afin de créer un contenu visuellement engageant pour nos plates-formes qui capture l'essence de ce que nous faire et inciter les partenaires à développer leurs propres projets d'impact à travers leurs événements.
#MEET4IMPACT est à la recherche d'un designer d'impact qui saura créer des ressources numériques et imprimées destinées à nos clients et partenaires. Les tâches principales comprennent la conceptualisation et la mise en œuvre de conceptions créatives pour transformer notre méthodologie, nos concepts et notre théorie en ressources d'apprentissage claires, intelligibles et visuellement. Un projet particulier que nous aimerions voir voir le jour est la création d'un ensemble de fiches ODD, liées à notre méthodologie - à travers ces fiches, nous voulons une manière plus attrayante visuellement de dire à nos clients/partenaires comment les ODD s'intègrent dans ce que Nous faisons. Pour réussir dans ce rôle, vous devrez avoir d'excellentes compétences en conception graphique visuelle et maîtriser les logiciels de conception graphique tels qu'Adobe Photoshop et Adobe Illustrator.

Ce poste est une opportunité passionnante d'acquérir de l'expérience de travail avec une organisation canadienne d'entrepreneuriat social uniquement dédiée à maximiser l'impact de toute une industrie. Il est prévu que le stage dure 4 mois (de fin novembre à fin mars 2022) et le candidat retenu relèvera directement de la PDG, Geneviève Leclerc.

Duties and Responsibilities
Create clean and compelling product design resources for both print and online (mobile and desktop-friendly).
Design page layouts and templates that contribute to solving the key customer problems identified by the team.
Design content that is in line with the Company brand (modern, inviting, easy flow, smooth transitions)
Establishing design guidelines, standards, and best practices.
Review existing design elements of web-based applications and identify areas of improvement based on industry best practices and customer experience.
Designing visual imagery and creating and maintaining a database of design assets.
Communicating design ideas using user flows, process flows, site maps, and wireframes.
Incorporating functionalities and features into a website.
Preparing design plans and presenting the print and website structures.
Testing and improving the designs.

//

Créez des ressources de conception de produits claires et convaincantes pour l'impression et en ligne (compatibles pour les appareils mobiles et les ordinateurs de bureau).
Mises en page et des modèles qui contribuent à résoudre les principaux problèmes des clients identifiés par l'équipe.
Conception d'un contenu conforme à la marque de l'entreprise (moderne, invitant, fluide, transitions fluides)
Établir des lignes directrices, des normes et des pratiques exemplaires en matière de conception.
Examiner les éléments de conception existants des applications Web et identifier les domaines d'amélioration en fonction des meilleures pratiques de l'industrie et de l'expérience client.
Conception des images visuelles et créer et maintenir une base de données d'actifs de conception.
Communiquer des idées de conception à l'aide de flux d'utilisateurs, de flux de processus, de plans de site et de wireframes.
Intégration de fonctionnalités et de fonctionnalités dans un site Web.
Préparation des plans de conception et présentation des structures imprimées et du site Web.
Tester et améliorer les conceptions.
Knowledge and Skills
Bilingualism: Must be proficient in English and French
Demonstrates creative and innovative problem solving
Experienced wordsmith and written/design content creator
Loves engaging with people and trying new ideas
High level of professionalism
Knowledge of required tools for content creation
Ability to work independently and take initiative
Motivated, passionate candidate and able to work remotely efficiently
//

Bilinguisme: Doit avoir un niveau écrit élevé d'anglais et de français
Le souci du détail
Démontre une résolution de problèmes créative et innovante
Haut niveau de professionnalisme
Expérience de rédaction et de création de contenu écrit et imagé
Aime interagir avec les gens et essayer de nouvelles idées
Haut niveau de professionnalisme
Connaissance des outils requis pour la création de contenu
Capacité à travailler de manière autonome et à prendre des initiatives
Candidat motivé, passionné et capable de travailler efficacement à distance
Education Required
Graduate degree in industrial design A bilingual level French/English and must be comfortable professionally in both languages // Diplôme d'études supérieures en design Bon niveau bilingue français / anglais et doit être à l'aise professionnellement dans les deux langues
What are people saying about Career Launcher?
Hear first-hand from the interns and employers who benefit from the program.
View All Testimonials

It's really important to me to have a green job; but a job in an area that I'm passionate about, that's even better.
Aurélie Charpentier
Abrinord
A few of the great employers we have supported
Our funding helps them address labour shortages, diversify their workforce, and strengthen their industry.
Get Started