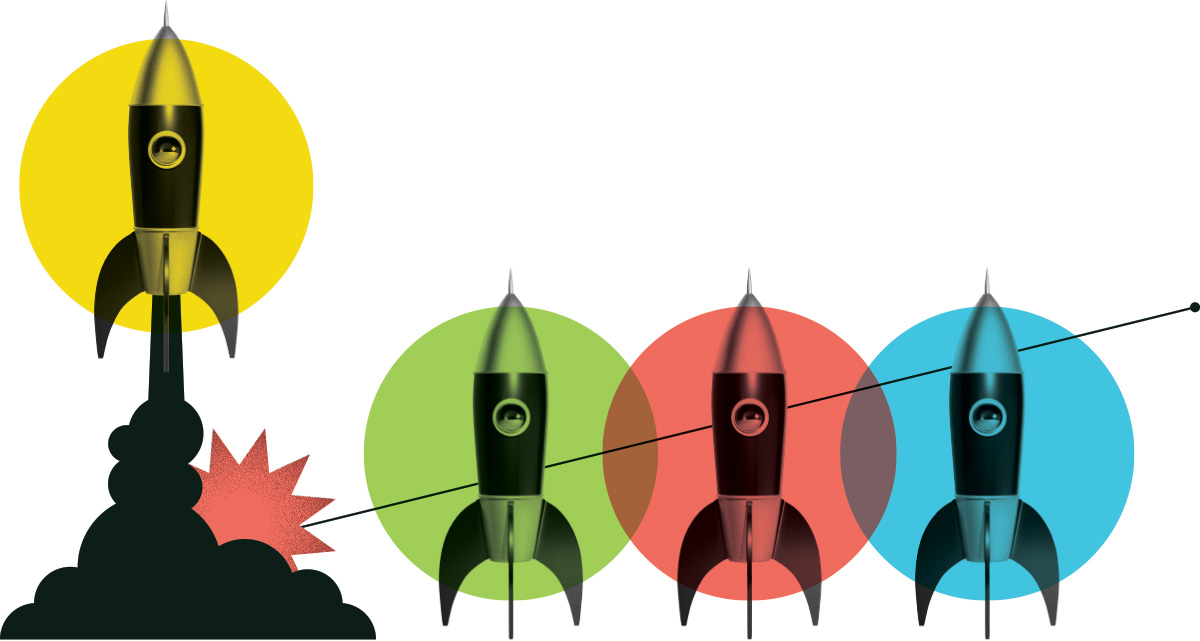 Executive Officer
ReImagine 17
Posted: November 16, 2021
Location: Remote, Anywhere
Internship Program: Impact
Salary Range: $0 - $10,000
Hours per Week: 30
Start Date: December 20, 2021
End Date: March 30, 2022
Job Description
ReImagine17 (RE17) was founded out of the need — and youth-driven inspiration — to create spaces for more cohesive action and spur institutional change in post-secondary institutions that would give room for youth to be involved in sustainable development. In doing so, we aim to become stewards for ambitious, holistic, and transformative SDG engagement among student groups and institutions in a national setting.

Job Summary: ReImagine17 (RE17) is looking to hire one (1) intern between the age of 15-30 to join our team for 30 hours/week and for a total duration of 15 weeks. The details of the position are as follows:

BRIEF OVERVIEW OF THE POSITION: The Executive Officer will contribute to the organization's ability to advance systems change and action on the Sustainable Development Goals (SDGs). The intern will work from a project and team management role by providing support, mentorship, and capacity-building to both the ReImagine17 team as well as its ongoing project activities. The intern will contribute to coordinating projects, overseeing and delegating tasks, sustaining ongoing partnership projects, and tracking the progress of initiatives. This intern will be responsible for capitalizing on our relationships with multiple stakeholders, potential investors, and foundations. The intern will conduct research, write proposals, apply for grants, and work with the rest of our team to develop a financial and administration strategy.

The intern will also have an opportunity to allocate a portion of their hours approximately 10-15% each week to support the work in one of the organization's other pods: Admin, Advocacy, Communications, Strategic Partnerships, Remobilization, Reimagination (Research and Innovation).

ReImagine17 Equal Employment Opportunity Policy
ReImagine17 is an equal opportunity employer. Diversity and inclusion are at the core of our values, and we are committed to recruiting, hiring, developing and promoting team members and employees without discrimination or harassment. We promote diversity of thought, culture and background, which connects the entire team at ReImagine17. We do not discriminate on the basis of race, color, religion, marital status, age, national origin, ancestry, physical or mental disability, medical condition, gender, sexual orientation, gender identity or expression, veteran status, or any other status protected under federal, provincial, or local law.
Duties and Responsibilities
In support of the RE17 strategic directions, the RE17 Executive Officer, along with the RE17 core team (primarily the Admin, Research and Partnerships pods) will coordinate the development, execution, monitoring, and evaluation of the RE17 operations and external engagement. The RE17 Executive Officer is responsible for:

Administration: 50%
-Supporting the RE17 Admin Pod in implementing a comprehensive RE17 admin strategy
-Overseeing the management of the RE17's portfolio, including staff supervision, financial management, partnership development, and Board of Governance relations
-Working collaboratively with five different pods (communication, research, partnerships, remobilization, advocacy, admin) and overseeing the duties
-Organizing and facilitating online and face-to-face meetings of the RE17 Board of Directors
-Managing the monitoring and evaluation of RE17 work, and preparing reports for submission for grant proposals using Results-Based Management tools
-Reviewing RE17 organizational strategy and assisting in setting the theory of change direction of our non-profit
-Researching and exploring funding and engagement opportunities
-Provide support to the RE17 team members and monitor their progress

Research: 30%
-Supporting the RE17 Research Pod in developing and implementing a research strategy and policy agenda on Reconciliation and Anti-colonialism
-Research critiques of the SDGs and suggest alternative frameworks and tools to integrate into RE17 workshops

Partnerships: 20%
-Lead the formation of new partnership projects with external stakeholders by researching support areas that institutions are requesting on the topic of SDG programming and implementation
-Keep an internal record of project progress in a project tracking system and write an impact report for each completed partnership project
-Organizing and facilitating a National Conference in collaboration with community partners and other key stakeholders
-​​Represent RE17 and offer advice in terms of programming to the Together | Ensemble conference: Canada's national conference devoted to tracking progress on the United Nations Sustainable Development Goals (SDGs)
Knowledge and Skills
-Post-secondary degree or equivalent in any field
-Experience in project management, including design, implementation, monitoring and evaluation, and financial management
-Experience in developing funding proposals, accounting and administration is an asset
-Experience in working with youth related organizations and supervising employees or volunteers
-Minimum 1 year of experience working in the non-profit sector in project management, communications, administration and public relations is an asset

-A strong ability to take initiative, work cooperatively with others to set goals, resolve conflicts, and make decisions
-Comfortable working remotely with minimal supervision in a deadline-oriented environment
-Excellent time management, decision making, organizational, problem-solving and interpersonal skills
-Can work diligently and handle multiple priorities
-Demonstrated self-starter with flexibility, creativity and initiative
-Excellent written, oral and online communication skills in English, and ideally in French
-Proven ability to establish and maintain positive, strategic working relationships with key stakeholders and decision-makers
-Strong sense of diplomacy and ability to manage diverse perspectives

-An understanding of the SDGs and the sector we work within is an asset
-A strong passion and understanding about NPOs governance, sustainability, system thinking and/or climate justice

Education Required
Currently in post secondary education, or recently graduated
What are people saying about Career Launcher?
Hear first-hand from the interns and employers who benefit from the program.
View All Testimonials

The program provides a great way to bridge the gap between a fast-growing technology company looking to bring on excellent talent and providing an opportunity to bright, talented, young individuals who are looking to build on their skills in a relevant environment. In doing so, there is a huge benefit to both the employer and the new graduate in being able to learn & develop together.
Siddharth Bhambhani
Summatti
A few of the great employers we have supported
Our funding helps them address labour shortages, diversify their workforce, and strengthen their industry.
Get Started