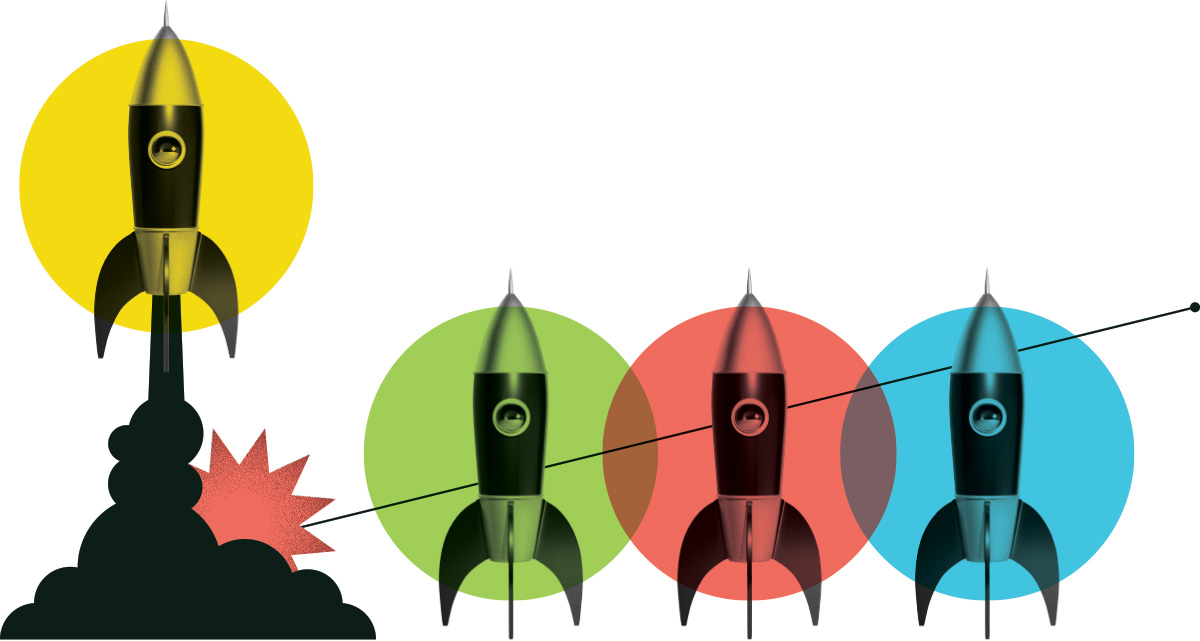 Cohousing Knowledge Commons (CKC) Platform Developer
Reclaim Community Collaborative Design Organization
Posted: May 17, 2022
Location: St. John's, Newfoundland and Labrador
Internship Program: Digital Tech
Salary Range: $20,000 - $30,000
Hours per Week: 30
Start Date: July 4, 2022
End Date: December 30, 2022
Job Description
Reclaim Community CDO is a non-profit social enterprise that was formed in late 2021 to support Newfoundland and Labrador community and nonprofit organization better achieve their social impact goals, especially as it relates to building purposeful infrastructure. Our current impact focus is affordable housing and systems change, but we are open to all innovative impact ideas and project types.

We have two major projects that require some skilled digitization and tool development.
Our major project will be undertaken in partnership with Cohousing NL, a community-led housing project near St. John's (NL), to help them set up and grow a national knowledge-sharing platform we are calling the Cohousing Knowledge Commons (CKC). Cohousing NL is one of 29 groups who were successful in getting through to stage 2 of CMHC's Housing Supply Challenge - Pre-Development Processes with the goal of sharing all that they learn in developing and building a 30-home affordable cohousing community on 58 acres of heritage farmland they purchased. Over the last 6 months Cohousing NL has been developing workshop guides, financial spreadsheets, budgets, reports, project management tools and document control system and have partnered with Gather Co-op, a virtual planning and communications platform created for cohousing groups.

Our role will be to take all of the documents ("knowledge artifacts") created to date, run prototyping sessions on them to see how to make them useful to other groups across the country, and create templates, guides and examples based on prototype phase input. We will also be creating new documents and tools as a result of Cohousing NL's continued work and through contributions by a growing membership to the CKC. Part of our prototyping includes getting feedback and supporting Gather in modifying the platform for a national audience and to add functionality, work out any technical issues that arise, and work towards scaling up membership and knowledge artifacts.

An adjunct project to this work is converting knowledge content from a previous grant project called the Affordable Housing+ Solutions Lab, which resulted in a template website and a set of early stage tools and knowledge content that we would not like to prototype and refine with a national audience in mind. That work includes setting up a section of our website for information dissemination, a place to store and share the prototypes created to date, a way to capture and process feedback on the tools, and revise and build more tools based on the foundational work.
Duties and Responsibilities
Focus of Job:
To support the design and development of a national online knowledge-sharing platform and community of practice. Within a team structure, the Platform Developer will be expert on all things digitization and computer programming.

Tasks:
1. Prototyping an early stage knowledge-sharing platform
- help design and roll-out the initial prototype
- teach people how to use the platform and tools through written explainer documents, video tutorials, live or recorded webinar, and think tank sessions
- attend and help run feedback sessions
- collaborate on developing future iterations of the prototype
- implement new or redesigned features based on the feedback, including revising or creating new digital tools (ex. templates, guides, interactive pdfs, website functions, etc.), supporting our partner platform provider in developing new features within the platform itself, and teaching others how to use the revised tools

2. Developing new knowledge artifacts
- undertake all digital and computer programming aspects of knowledge creation within a team of different knowledge area experts (housing development, finance, business processes, legal, architecture, cohousing, sociocracy, project management, etc.)
- finding other digital tools that might support community-led housing initiatives and running the initial review to see if they might fit

3. Knowledge dissemination
- updating our organization's website as we develop new knowledge and tools

4. Technical support
- respond to technical support requests from Knowledge Commons members
- support the project team with technical support as needed

Knowledge and Skills
This organization aims to operate in a sustainable way that prioritizes based on the three Ps (People, Planet and Profit). Therefore, education and/or significant knowledge of social enterprise and sustainable capitalism is always welcome.

Essential skills include:
- strong skills working with Google Suite (especially Google Spreadsheets) and Excel
- ability to program simple to moderately complex templates using spreadsheet software
- ability to work collaboratively (mostly remotely) within a creative team
- self-motivated and the ability to work independently with direction from supervisor
- good organization skills and the ability to juggle multiple tasks, and prioritize effectively with minimal hands-on support

Great skills to have include:
- ability to contribute to a conversation and effectively participate in brainstorming sessions and/or group process
- good literacy skills, including the ability to write guide sheets and business reports
- creativity and the ability to think through a problem and focus on finding solutions
- graphic design skills to support the creation of easy-to-read and visually pleasing knowledge artifacts

Additional helpful experience or knowledge includes:
- social innovation and innovation lab techniques
- human centred design
- workshop facilitation
- work in a business or social enterprise startup
- work in both non-profit and for-profit organizations

This position requires the employee to have and utilize their own computer equipment and have access to wifi. Knowledge of (or willingness to learn) specific SAAS programs such as GSuite, TeamWork, Conceptboard.com, etc. is an asset.

Education Required
Some level of post-secondary education suggested
What are people saying about Career Launcher?
Hear first-hand from the interns and employers who benefit from the program.
View All Testimonials

Working with CICan to get a Digital Tech Intern in our company has been an enormous help to us. We were able to expand our team's capabilities and take on additional projects as a result of having the technical resource on-staff. The grant offered by CICan significantly de-risked the process of hiring a recent graduate with minimal experience. Our intern has been fantastic and has been very quick to learn new skills on the job and become a solid contributor within our team.
Jean Louis
IaconicDesign 
A few of the great employers we have supported
Our funding helps them address labour shortages, diversify their workforce, and strengthen their industry.
Get Started