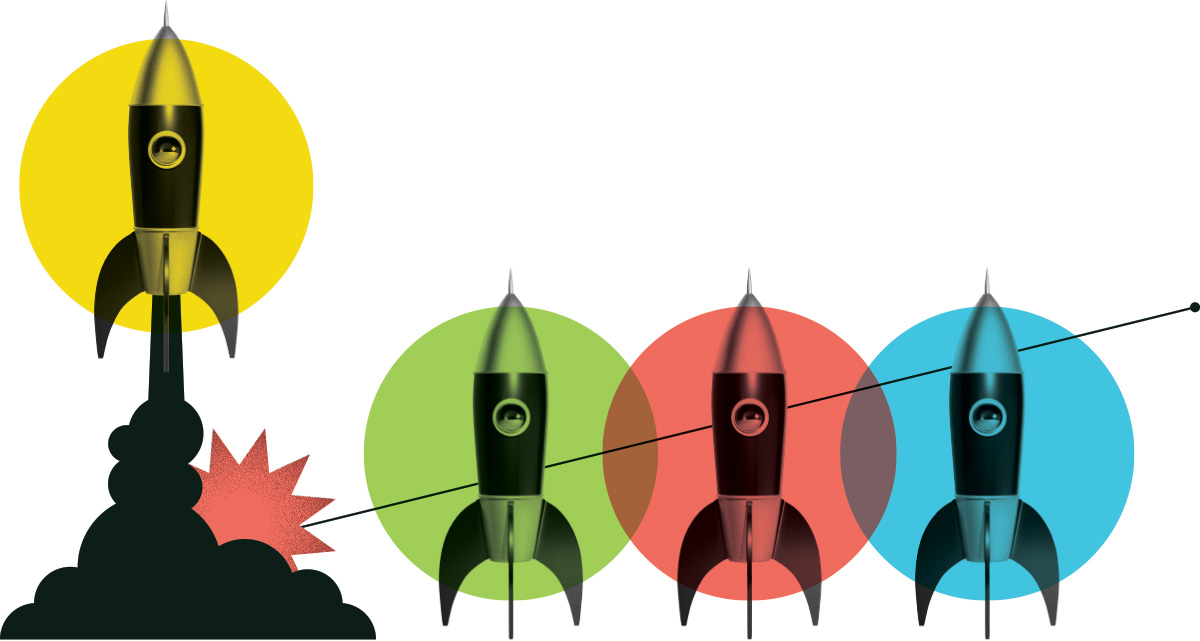 Digital Marketing Specialist
LeapUX inc.
Publié: April 23, 2021
Emplacement: Ottawa & Remote, Ontario
Échelle salariale: $40,000 - $50,000
Heures par semaine: 37
Date de début: May 3, 2021
Date de fin: November 8, 2021
Description de l'emploi
If you live and breathe digital marketing, we want to talk to you. We are looking for a Digital Marketing Specialist to develop, implement, track and optimize our digital marketing campaigns across all digital channels.

You should have a strong knowledge of current marketing tools and strategies and be able to lead digital marketing campaigns from concept to execution.

You will work with vendors to launch campaigns on time and on budget and should be able to effectively connect our brand with our online customers.

We are looking for someone with strong communication skills and that is creative and comfortable working with a team.
Devoirs et responsabilités
- Responsible for various aspects of digital marketing campaigns – briefing, strategy development, execution, optimization and reporting.
- Monitor paid digital marketing and sales performance metrics and identify trends in order to achieve maximum ROI.
- Manage campaign expenses, staying on budget and estimating monthly costs
- Perform A/B testing, audience segmentation and re-targeting.
- Develop clear, and effective digital content for paid marketing campaigns across multiple online channels.
- Research and implement search engine optimization recommendations to improve SEO positions for target keywords.
- Create email marketing campaigns to promote products or services.
- Research products, services and current strategies to identify new opportunities
- Contribute to company social media engagement, email marketing efforts and brand awareness campaigns
- Collaborate with UX designers, Digital Analysts and digital marketing teams
- Liaise with Sales, Marketing, UX Design and Data Analysis to optimize customer experience and ensure brand consistency
- Build strong client relationships
Connaissances et compétences
- A degree from a recognized post-secondary institution in a related field such as Marketing, Advertising, Communications
- Experience in Digital Marketing, Content Marketing, or similar role
- Hands on experience with online marketing tools and practices
- Experience leading and managing SEO/SEM, email, social media and/or display advertising campaigns
- Experience researching target audiences and developing digital campaigns that engage, inform and motivate
- Experience in setting up and optimizing Google Adwords campaigns
- Experience optimizing landing pages and user funnels
- Knowledge of website analytics tools (e.g., Google Analytics)
- Knowledge of WordPress or other Content Management Software
- Experience in web content writing and editing
- Excellent communication abilities (oral and written)
- Excellent time-management abilities with the ability to prioritize tasks
- Proficiency in MS Office
- A team player with high level of dedication
Éducation requise
A degree from a recognized post-secondary institution in a related field such as Marketing, Advertising, Communications
Que disent les gens à propos de Lancement de carrière?
Nos stagiaires et nos employeurs partagent leur expérience de première main.
Voir tous les témoignages

"Cela a été une excellente expérience pour soutenir une organisation qui se consacre à aider les institutions à être mieux équipées pour aider leurs membres et leurs parties prenantes à atteindre les ODD. J'ai reçu une offre pour un poste permanent à l'IFCL que j'accepte. Je suis enthousiaste de poursuivre ma carrière à l'IFCL, en aidant les institutions à réaliser les ODD."
Marc Attallah
International Financial Consulting Ltd.
Quelques-uns de nos employeurs fantastiques que nous avons aidés
Notre financement leur permet de contribuer à remédier aux pénuries de main-d'œuvre, à diversifier leur personnel et à renforcer leur secteur.
Commencer