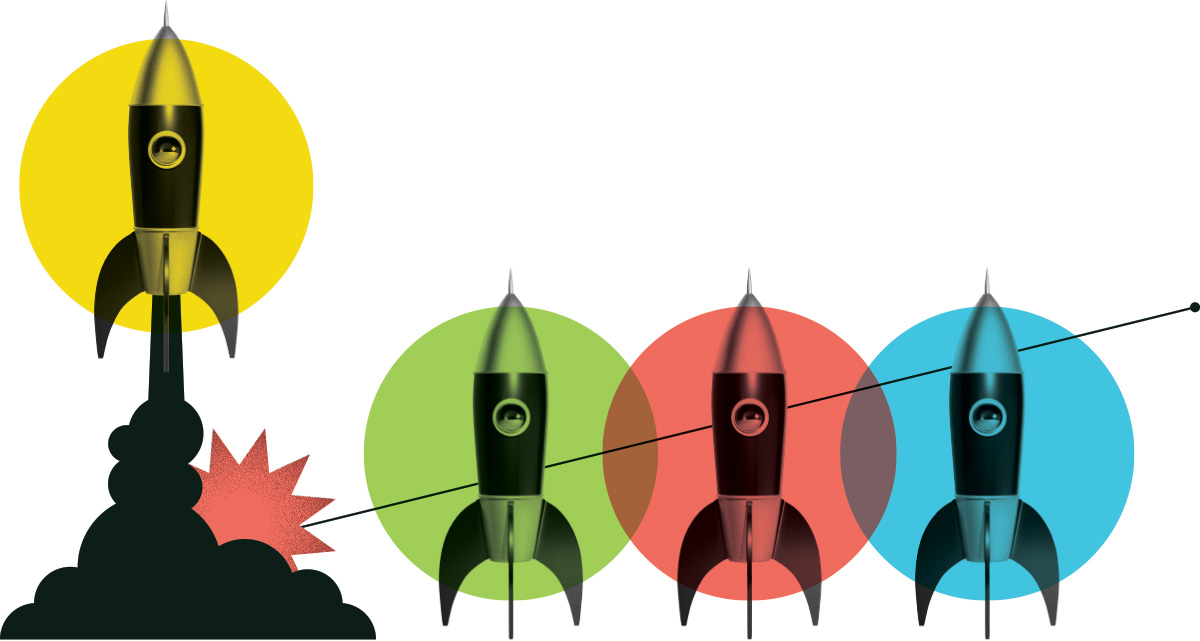 Digital Marketing Intern
MAGNUS Personnel Corporation
Publié: April 27, 2021
Emplacement: Toronto, Ontario
Programme de stages: Digital Tech
Échelle salariale: $40,000 - $50,000
Heures par semaine: 40
Date de début: July 5, 2021
Date de fin: January 5, 2022
Description de l'emploi
Welcome to MAGNUS, home of Canada's strongest medical recruitment team. Having established our firm as the benchmark Medical Talent Acquisition firm in North America in under 10 years took a certain level of Drive, Intellectual Horse Power and at the forefront, a Service Focused approach to our business. Our client roster includes the world's leading Healthcare providers and companies in Biotechnology, Surgical Equipment, Dental instrumentation, Aesthetic Technologies, Diagnostics tooling and several other therapeutic areas.

THE DIGITAL MARKETING INTERN OF OUR DREAMS
Here is what we're looking for! If you have this… Let's Talk!
To be specific, responsibilities will include:

The opportunity:

The Digital Marketing Intern will manage multiple corporate and branded social media accounts, support digital strategies, and manage the execution of digital marketing campaigns through through GoDaddy's WebBuilder Account. By closely monitoring user traffic, click-throughs, and user adoption, you will measure and report on engagement. Your mission will be to advance MAGNUS communications and to build upon our existing digital communities which exceed 37,000 followers on LinkedIn and growing.
Devoirs et responsabilités
Requirements:

The most important characteristic for our Digital Marketing Intern is your attitude. We want you to join because you do not see roadblocks, you see opportunities to be at your best. You know that somehow, you and the rest of our team will figure it out.

The skills that will make you successful in this role (note that this comes before all else):

• You get your hands dirty: You are comfortable diving into new projects, exploring others' creative and leading the world of digital media. You like to stretch outside of your comfort zone and understand that no one grows when they're comfortable.
• You are curious: You're excited about how impactful the right messaging can be and always looking to improve your skills by working with amazing talent by your side.
• You know that marketing is a team sport: You understand that learning from and sharing your experience with other great marketers makes the whole team better.
• You are 'mission first': You get stuff done and you do not let anything get in the way of moving our product forward.


Connaissances et compétences
The skills that will make you successful in this role:

• Your primary focus will be to build our brand awareness, drive adoption and to grow our digital communities. Within a highly creative and ambitious team environment you will have the following responsibilities at MAGNUS.

• Support the development and posting of on-brand digital marketing content (Branded websites, Facebook, Twitter, LinkedIn, Instagram, and YouTube)
• execute the digital email marketing strategy through content creation, editing and deployment including writing copy and design executing through our ATS JobAdder
• Work with the creative team to maintain social media calendars; creating and deploying shareable content; boosting content to our relevant target markets
• Integration of SEO best practices for online channels and email digital content marketing
• Build audiences by monitoring social channels to engage with consumers, customers, and partners to build multiple communities, replying to and sharing content as appropriate
• Use social listening to identify trends, new industry practices and news relevant to target audiences
• Ensure all communications are aligned with brand standards and KPIs following regulatory guidelines

You will be working in a highly collaborative team and involved in all aspects of the Company's Digital Marketing Strategy

• You will be expected, within a short ramp up period, to make major contributions to delivery of high value content and will have responsibilities including but not necessarily limited to:

• Manage analytics and reporting to understand channel performance; communicate and test ways to improve performance and drive objectives for each channel identifying areas for growth
• tracking engagement of social media posts and digital marketing campaigns using HubSpot and Google Analytics
• Optimize content and social media campaign performance providing weekly analytic reporting
• sourcing a library of digital assets and stock images and working with creative to develop original infographics or leveraging templates provided by creative to help build out post images
• Work with consumers and customers to gather data, developing case studies, references, and testimonials for website, digital platforms and presentations
• Performing general marketing, administrative and coordination duties as assigned


Éducation requise
Degree or Diploma in digital marketing or social media management
Certification requise
photoshop Adobe Suite certification
Que disent les gens à propos de Lancement de carrière?
Nos stagiaires et nos employeurs partagent leur expérience de première main.
Voir tous les témoignages

« Je pense que c'est un merveilleux programme pour aider les petites entreprises à faire du recrutement stratégique qu'elles ne feraient peut-être pas d'elles-mêmes. » 
Geordie Adams
PubliVate Inc.  
Quelques-uns de nos employeurs fantastiques que nous avons aidés
Notre financement leur permet de contribuer à remédier aux pénuries de main-d'œuvre, à diversifier leur personnel et à renforcer leur secteur.
Commencer