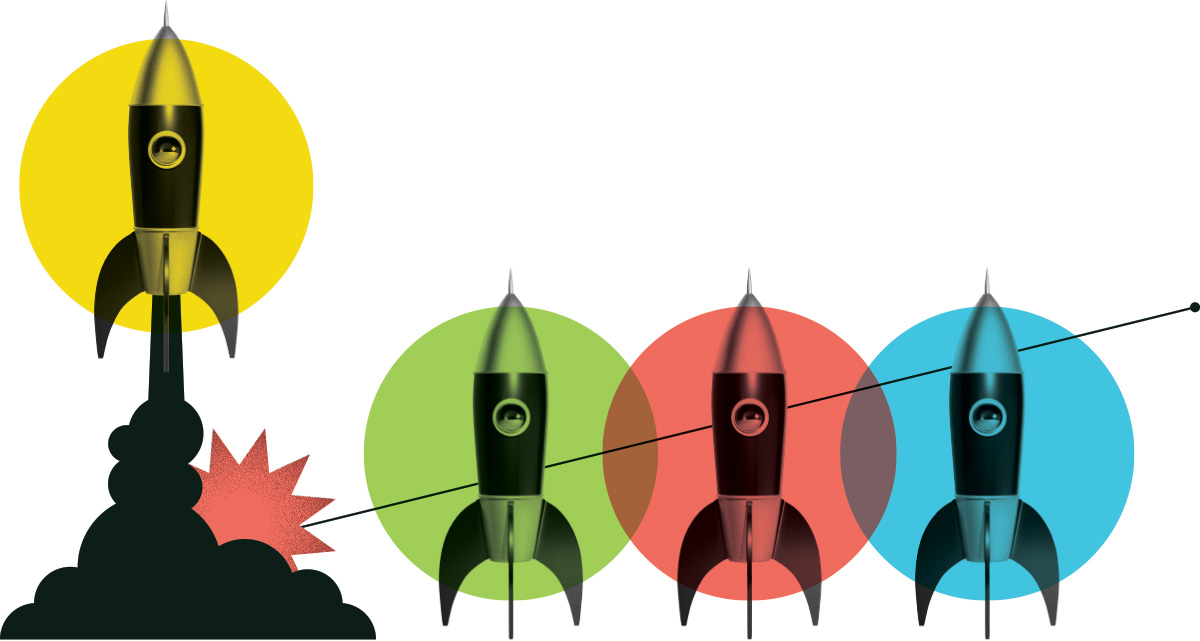 Software Developer Intern
Clockk.com Inc.
Publié: April 23, 2021
Emplacement: Halifax, Nova Scotia
Programme de stages: Digital Tech
Échelle salariale: $50,000 - $60,000
Heures par semaine: 38
Date de début: June 21, 2021
Date de fin: December 17, 2021
Description de l'emploi
About Clockk

Clockk is a Software-as-a-Service startup located in Halifax NS. Our product is an automated time tracking and recording tool, used by digital marketers, graphic designers, and software developers.

Position Overview

As Clockk's Software developer intern you'll be an essential member of the team. You will work on every part of our full-stack web application, helping us scale to meet increasing demand. You will work with a range of technologies, including Phoenix (Elixir), Ember.js (Javascript), Electron.js and Vue.js (Javascript), Statamic (PHP), EC2, RDS, and others (Amazon Web Services).

This position is in Halifax NS but we will consider remote workers until Covid restrictions lift.

How to apply

Please send a cover letter and recent c.v. to jobs@clockk.com. Your cover letter MUST include at least one paragraph about why you feel you're a fit for this position.

Devoirs et responsabilités
Your responsibilities during this internship will include many of the following:

* Integrating Clockk with third parties using their APIs via OAuth.
* Adding features to our web application.
* Helping troubleshoot and resolve scaling problems.
* Building back-office tools to integrate the various components of our marketing stack.
* Implement the software side of any growth experiments that the marketing side initiates.
* Improving the automated test suites for our software stack.
* Setting up a CI/CD (continuous integration/continuous deployment) system
* Launching a public website documenting Clockk's API

Connaissances et compétences
We are looking for a person with the following characteristics:

* You love building web applications, and you can talk at length about some that you've built at school, on the side, or at a previous employer.
* You're passionate about building a great user experience, from first brand impression to final churn.
* You're excited to work in a startup environment where you can expect the unexpected.

The tech stack at Clockk includes:
* Javascript: Ember.js, Vue.js, Node. Browser extensions, Electron
* Elixir: Phoenix
* Amazon Web Services
* PHP: Statamic

Éducation requise
You have recently completed a university degree or college diploma. Applicants from non-computer science/software backgrounds are STRONGLY ENCOURAGED to apply.
Comment s'inscrire
S'il vous plaît envoyer un courriel jobs@clockk.com pour postuler au poste ci-dessus.
Pour postuler, envoyez votre CV à jobs@clockk.com.
Que disent les gens à propos de Lancement de carrière?
Nos stagiaires et nos employeurs partagent leur expérience de première main.
Voir tous les témoignages

Pendant mon stage, j'ai le sentiment d'avoir occupé un poste utile, où j'ai pu avoir un effet réel au collège. Le travail était tout à la fois stimulant, amusant et exigeant. J'ai rencontré de nombreuses personnes très différentes, au collège et à l'extérieur. Je recommanderais une expérience similaire à d'autres stagiaires : celle-ci permet en effet de mieux comprendre comment fonctionne vraiment la protection de l'environnement dans un établissement postsecondaire, en tout cas, beaucoup mieux qu'en classe.
Megan Hardman
Bow Valley College
Quelques-uns de nos employeurs fantastiques que nous avons aidés
Notre financement leur permet de contribuer à remédier aux pénuries de main-d'œuvre, à diversifier leur personnel et à renforcer leur secteur.
Commencer