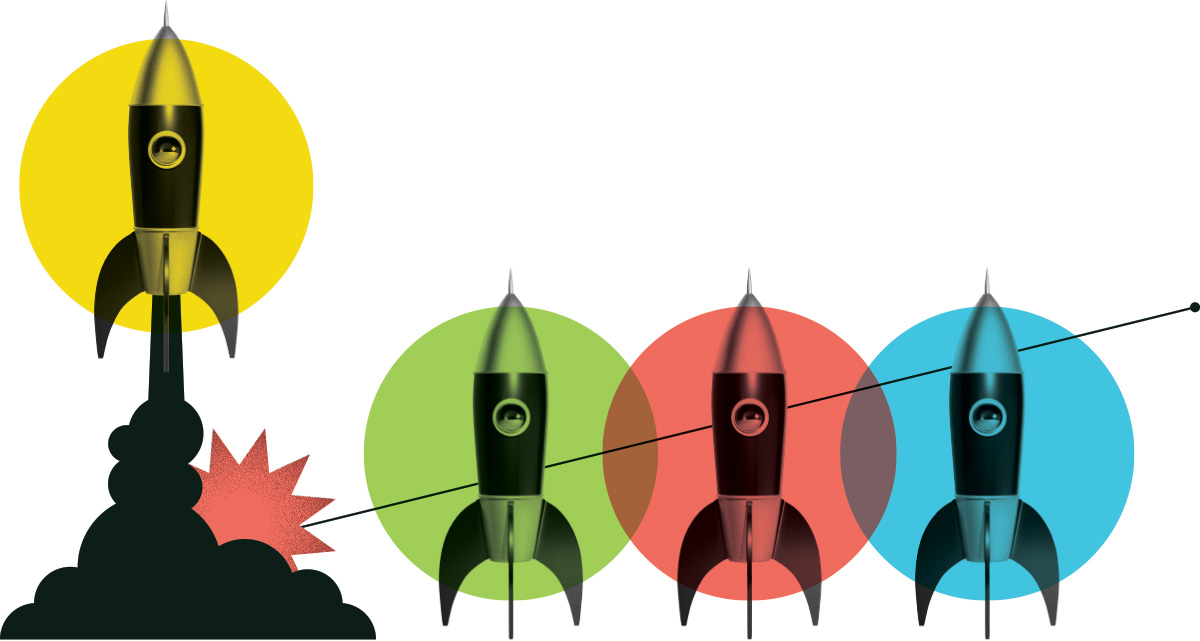 Video Producer
12258871 Canada Inc.
Publié: April 28, 2021
Emplacement: Oakville, Ontario
Programme de stages: Digital Tech
Échelle salariale: $40,000 - $50,000
Heures par semaine: 40
Date de début: July 12, 2021
Date de fin: January 7, 2022
Description de l'emploi
Many "wantrepreneurs", as we call them, have the desire and grit to be tech entrepreneurs, but the biggest thing standing in their way is building their product. They don't know how to write code, and don't have a proof-of-concept to present to other developers as they build their teams. That's where we come in!

At Velocity, we teach non-techy entrepreneurs how to bring their tech start-ups to life through consulting and coaching, and now, we're bring it all online through our online courses.

As a passionate and skilled producer, you'll be working with our Digital Course Development Team to bring our upcoming online course to life.

What you'll gain:
• Become an expert in online course creation as we're subscribed to the best education resources in the space
• Work on a fast-paced start-up with an experienced team that will feel like family
Devoirs et responsabilités
• Directing and producing indoor and outdoor shoots
• Manage production schedules
• Assist in the development of vision and storyboards of videos
• Assist in the creative process, writing, and filming of digital ads
• Reviewing final scripts prior to shoots
• Plan and assist in the building of sets
• Scope locations for outdoor shoots
• Assist with the sourcing of music, stock footage and digital assets for digital course content as well as digital ads
Connaissances et compétences
• Ability to take ownership of projects and deliver on time
• Problem-solving skills and a get-it-done attitude
• Experience planning shoots and storyboarding
• Skilled at shooting videos in a variety of lighting conditions with multi-camera shoots
• Previous experience with all traditional filming equipment including: cameras, lights, and microphones
• Excellent interpersonal and communication skills
Éducation requise
A postsecondary degree or diploma in film studies, production, or cinematography is a big asset, but not a requirement. We will review your profile and previous work.
Certification requise
None
Que disent les gens à propos de Lancement de carrière?
Nos stagiaires et nos employeurs partagent leur expérience de première main.
Voir tous les témoignages

Je recommande vivement aux employeurs de prendre part à ce programme. Les jeunes sont à l'écoute des ODD et possèdent des connaissances et des compétences techniques très précieuses pour les organisations qui veulent faire avancer et sensibiliser les gens à ces objectifs. De nombreux jeunes sont à la recherche d'une expérience professionnelle significative et cette initiative est un excellent moyen pour eux de mettre un pied dans la vie active.
Brittney Potvin
Northern Council for Global Cooperation (NCGC)
Quelques-uns de nos employeurs fantastiques que nous avons aidés
Notre financement leur permet de contribuer à remédier aux pénuries de main-d'œuvre, à diversifier leur personnel et à renforcer leur secteur.
Commencer