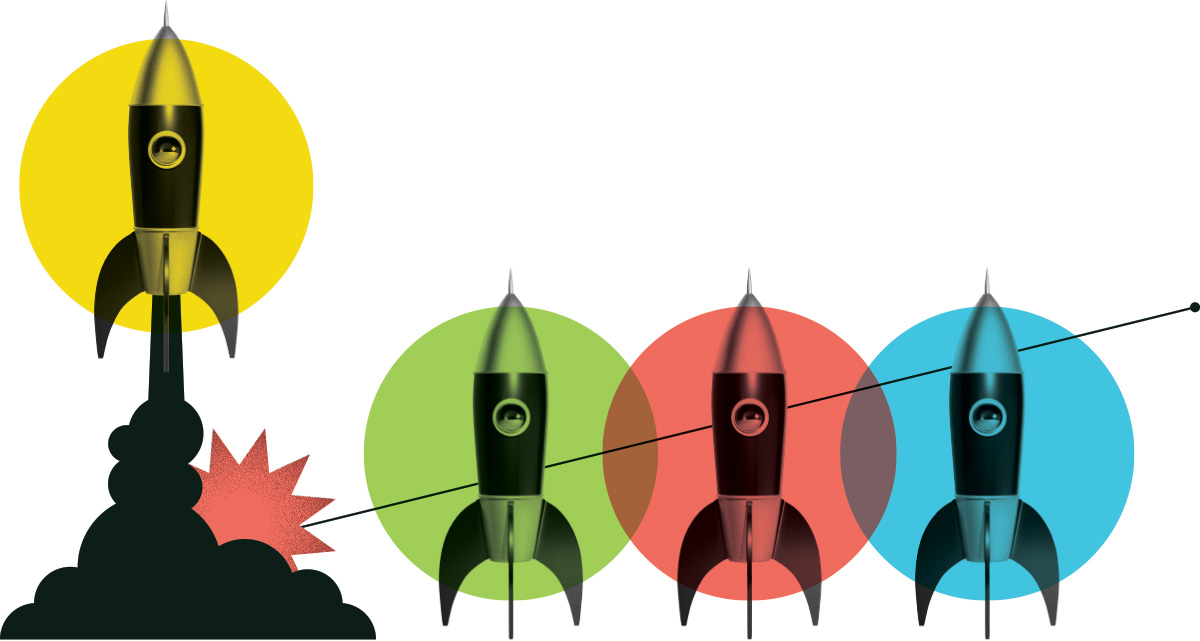 Robotics Intern
Fourien Inc.
Publié: April 29, 2021
Emplacement: Fourien Headquarters (4407, 68 Ave NW Edmonton Alberta Canada T6B2N2), Alberta
Programme de stages: Digital Tech
Échelle salariale: $20,000 - $30,000
Heures par semaine: 40
Date de début: July 12, 2021
Date de fin: January 7, 2022
Description de l'emploi
Fourien is investing in autonomous robotics for different applications such automating and speeding up the operations in industries like pharmaceuticals, logistics, etc. The robotics involve multiple types of digital skills such as introducing artificial intelligence (AI) through programming and sensor fusion, robot designs and development of robot controllers. This internship will provide essential training in a complete product development cycle in robotics. The intern will be trained through experienced engineers (at Fourien) who are already involved in solving challenging technical problems every day. Some of the key learning for the intern will be path planning for a robot, sensor data collection, handling and analysis, decision making through machine learning without human supervision, protocol design for specific jobs, etc. Along with practical training, the intern will also be provided opportunities for learning of soft skills, interview presentation skills through resumes, technical courses to enhance his/her learning, etc. The intern will be taught various methods of short and long term documentation of complex tasks. During the complete internship, the intern will be supervised and provided with feedback for his/her training. Intern's work will be evaluated regularly on weekly basis.
Devoirs et responsabilités
After initial essential training, the intern will be involved mainly in programming, robot design and development of hardware for the robot. The programming will be mostly be done in C++, C# and Python programming languages. The intern will be working in getting large amount of high speed data from different sensors such as LIDARs, 3D depth cameras, location sensors, etc and then making decisions dynamically to guide the robot for a specific operation. For static robots, such operation may include precise delivery of a biological specimen at a specific location within a matrix while for mobile robot the most common operations are autonomous maneuvering in a complex indoor environment. Other responsibilities of the intern will include development of the drivers for robot's actuators which will be a combination of hardware and software. Documentation of all of the work will also be an important responsibility of this internship.
Connaissances et compétences
The key skills an intern will be developing through this internships can be categorized as technical skills and soft skills. In technical skills, she/he will be learning about programming with limited computation resources (such as RAM, ROM, speed, power etc), introduced by a robot's onboard computer. Additionally, the intern will also be developing knowledge in robot design specific to a task, reliability testing, and integration of various modules. In soft skills, the intern will be learning about working independently as well as in a group. He/she will be learning about effective verbal and written communication of difficult problems in simplified way. Because of the pandemic, some part of this internship may be remote. Therefore, the intern will be getting hands on experience in regular communication to work with the team at Fourien.
Éducation requise
BSc/MSc
Que disent les gens à propos de Lancement de carrière?
Nos stagiaires et nos employeurs partagent leur expérience de première main.
Voir tous les témoignages

Un stage, c'est vraiment une façon intelligente et rentable d'utiliser son temps. Un stage ouvre des portes, vous permet de rencontrer des spécialistes dans toutes sortes de disciplines, venant d'horizons variés, qui vous aident à vous perfectionner en tant que personne. C'est en travaillant avec Plotly, qui crée des logiciels libres, et en côtoyant autant de personnes talentueuses, que j'ai tant appris. Et on se rend compte que, finalement, tout se tient quand on découvre que des équipes de recherche, des universitaires et des spécialistes du domaine utilisent les outils que vous avez contribué à mettre sur pied. Ce stage en vaut vraiment la peine. Je le recommanderais sans l'ombre d'un doute à tous les diplômés. 
Hammad Khan
Plotly Technologies Inc.
Quelques-uns de nos employeurs fantastiques que nous avons aidés
Notre financement leur permet de contribuer à remédier aux pénuries de main-d'œuvre, à diversifier leur personnel et à renforcer leur secteur.
Commencer