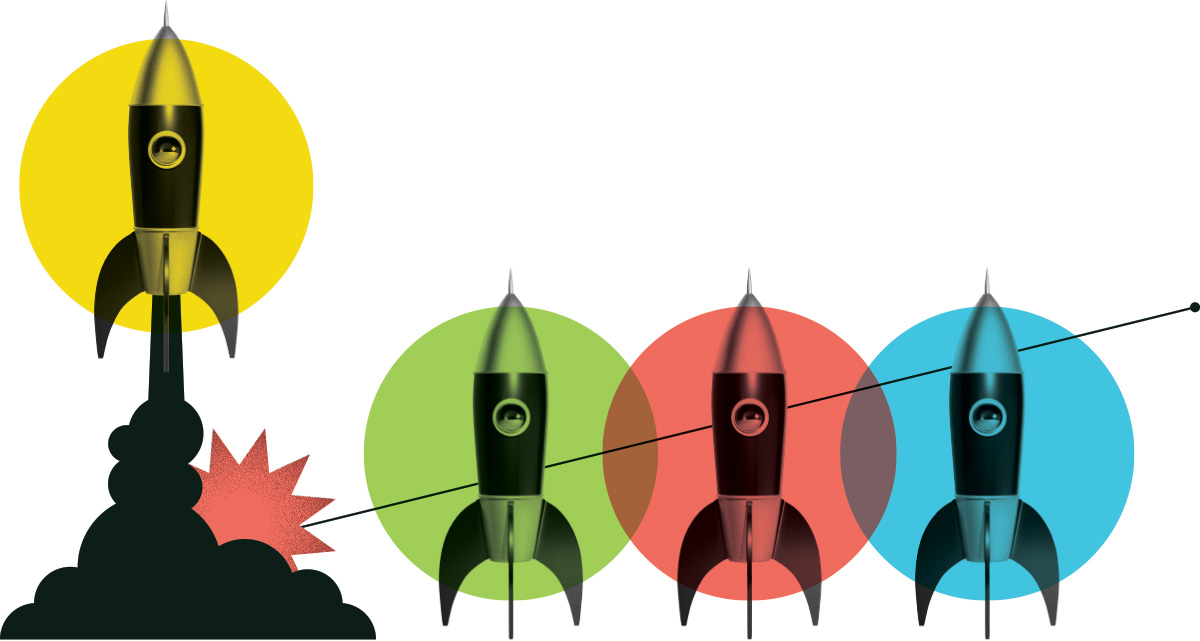 Software Development Intern
Mely.ai
Publié: May 7, 2021
Emplacement: Remote 100%, Quebec
Programme de stages: Digital Tech
Échelle salariale: $20,000 - $30,000
Heures par semaine: 37
Date de début: June 28, 2021
Date de fin: December 27, 2021
Description de l'emploi
At Mely.ai, we are changing the supply chain and logistics landscape by providing AI-assisted tools to the industry. We want to give an unpreceded experience to our users to use the latest technologies to serve their customer better.

Mely.ai is part of multiple acceleration programs such as York University's YSpace, NextAI, Montreal INC Plug and Play Toronto and Concordia University's District 3's entrepreneurship program, which gives access to business and technical mentors to guide us through our mission. We are also funded by the NRC-IRAP government program to develop this solution to completion.

Here is a glimpse of the technological stack we use: VueJS, C#, Postgres, Python, Docker, Azure, AWS, Azure Devops.

We are seeking a software developer who is eager to learn about the latest technology trends. We are looking to train full-stack developers who will be touching a little of everything, from the frontend all the way to container technologies. You will also be exposed to working with cloud technologies on Azure and Amazon Web Services as part of your internship. You will also work with the latest agile development frameworks for software development within a startup context.

Ultimately, all these technology tools will serve to a business goal: to create tools for the supply chain and logistics world. You will also learn about the business of logistics which is a heavily decentralized world and in need of IT improvements. Your involvement will make a difference in this area.

Devoirs et responsabilités
• Add new features to our products. Most of the features will be client-facing and will require some UI modifications as well as some underlying logic.
• Work directly with the Product Owner to clarify and further define the details of how his/her stories should be implemented
• Repair software defects in your area of expertise. Expertise that you will soon acquire by very quickly plunging into an impressive amount of complex code
• Carry out and receive iterative peer reviews in order to maintain high-quality code and to learn from the experience of colleagues
• Produce automated tests to further ensure our products' quality and robustness and also to avoid having to repeat test tasks
• Participate in the planning of development sprints in Agile methodology (Scrum). You will be required to provide estimates, give your opinion, and get involved in the continuous improvement of our processes
• Communicate the scope of the changes you have introduced with quality assurance specialists to guide the testing to be performed

Connaissances et compétences
• Degree in Software engineering or related field
• Experience with one or many of these technologies: VueJS, C#, Postgres, Python, Docker
• Entrepreneurship spirit, willingness to learn new things daily on both business and technical domains
• Comfort working in a dynamic, research-oriented group with several ongoing concurrent projects

Éducation requise
College diploma in progress or University diploma in progress
Que disent les gens à propos de Lancement de carrière?
Nos stagiaires et nos employeurs partagent leur expérience de première main.
Voir tous les témoignages

Ce stage m'a permis de combler le fossé entre mon expérience universitaire et le monde plus technique de la conservation de l'environnement. J'ai eu là une excellente occasion d'appliquer la théorie et les compétences acquises dans le cadre de mes études à des questions plus pratiques.
Kira MacFarlane
Ontario Nature
Quelques-uns de nos employeurs fantastiques que nous avons aidés
Notre financement leur permet de contribuer à remédier aux pénuries de main-d'œuvre, à diversifier leur personnel et à renforcer leur secteur.
Commencer