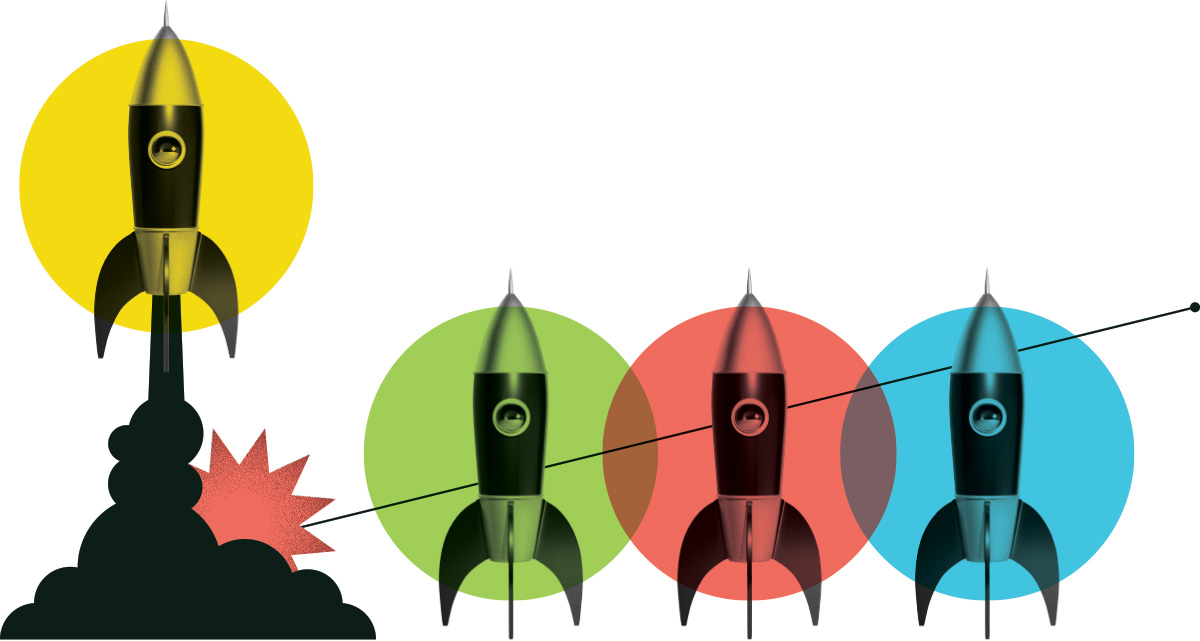 Junior Web Developer
THE CANADIAN COPYRIGHT LICENSING AGENCY
Publié: April 29, 2021
Emplacement: Toronto, Ontario
Programme de stages: Digital Tech
Échelle salariale: $20,000 - $30,000
Heures par semaine: 40
Date de début: July 12, 2021
Date de fin: December 24, 2021
Description de l'emploi
We are looking for a dynamic Junior Web Developer who is a Computer Science graduate and has interest in designing and developing software for N – tier Web Applications. Your focus will be on developing React.js Web applications under the supervision of the project Team / Technology Lead.
Devoirs et responsabilités
- Develop new front-end Web Application features
- Build reusable React components from system requirements
- Work alongside a small team of on and offshore developers
- Create semantic and easily reusable HTML/CSS from provided designs
- Develop code that works across a vast array of web-capable devices and browsers
Connaissances et compétences
Required Knowledge and Skills:
- Solid understanding of web design and development principles
- Hands-on experience with ES6+ JavaScript, HTML5, and CSS
- Good planning, analytical, and decision-making skills
- Critical-thinking skills
- Flexibility in the workplace
- Knowledge of software prototyping and UX design tools
- Goal-orientated and deadline-driven

Nice to Have:
- 1-2 years of experience in designing and developing software for complex, high performance, scalable and maintainable solutions for N – tier Web Applications
- Hands-on experience in Web Development using React.js, Redux, JSX, Node.js
- Hands-on experience using a modern CSS preprocessor, CSS-in-JS, or framework (like Tailwind)
- Hands-on experience in relational databases programming (PostgreSQL preferred) developing SQL queries
- Understanding of RESTful APIs/GraphQL/Web Services
- Experience with GIT version control and understanding of branching, merging and tagging in group environments
- Agile development experience
- Blockchain knowledge
Éducation requise
University degree in Computer Science
Que disent les gens à propos de Lancement de carrière?
Nos stagiaires et nos employeurs partagent leur expérience de première main.
Voir tous les témoignages

"Cela a été une excellente expérience pour soutenir une organisation qui se consacre à aider les institutions à être mieux équipées pour aider leurs membres et leurs parties prenantes à atteindre les ODD. J'ai reçu une offre pour un poste permanent à l'IFCL que j'accepte. Je suis enthousiaste de poursuivre ma carrière à l'IFCL, en aidant les institutions à réaliser les ODD."
Marc Attallah
International Financial Consulting Ltd.
Quelques-uns de nos employeurs fantastiques que nous avons aidés
Notre financement leur permet de contribuer à remédier aux pénuries de main-d'œuvre, à diversifier leur personnel et à renforcer leur secteur.
Commencer