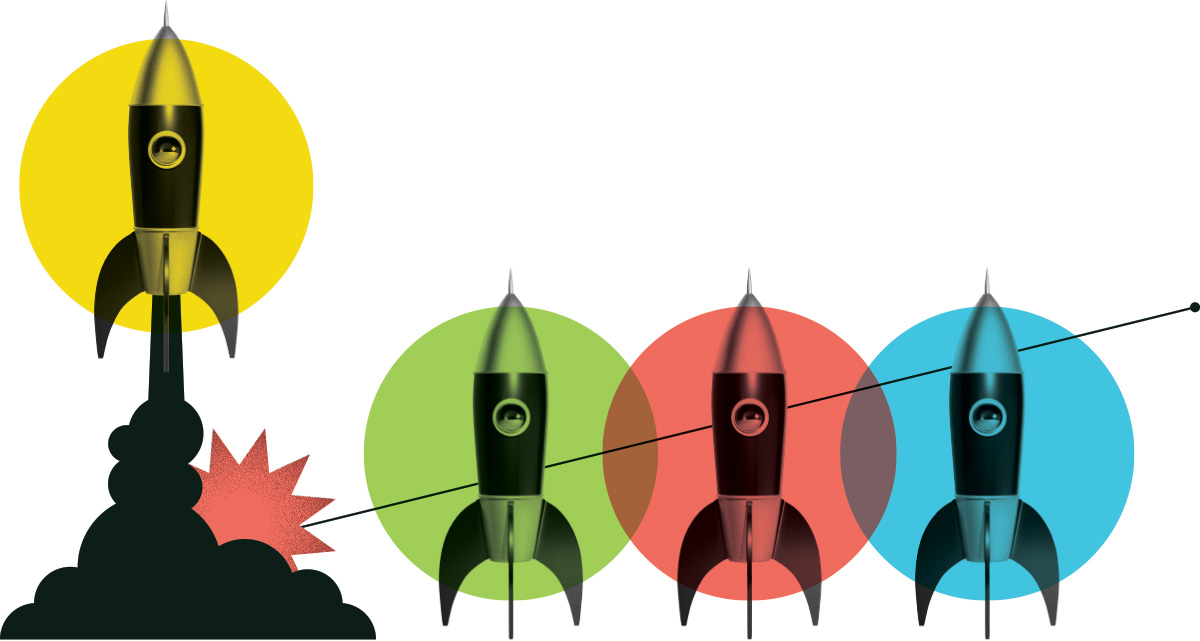 UI/UX Designer
UVX Inc.
Publié: May 18, 2021
Emplacement: Remote, British Columbia
Programme de stages: Digital Tech
Échelle salariale: $20,000 - $30,000
Heures par semaine: 32
Date de début: July 5, 2021
Date de fin: December 17, 2021
Description de l'emploi
Looking for an opportunity to join a fast growing technology company with significant autonomy over your work?

Hi, we are UVX—a Vancouver company recognized as a Canadian health-tech startup to watch in 2021. At UVX, we are on a mission to improve hygiene in healthcare facilities. We are developing a smart ceiling-mounted device that provides cleaning intelligence using sensors and sanitizes air and surfaces using Far-UVC, a form of ultraviolet light that is safe for humans but deadly for pathogens.

Hygiene maintenance has been a challenge in healthcare facilities pre-pandemic and will remain a challenge post-pandemic too. Pre-pandemic, 1.7M Americans were infected with Healthcare Acquired Infections every year, resulting in about 100,000 deaths and costing American hospitals more than $30B annually. So far, the approach to infectious diseases has been mostly reactive. We develop a drug, a drug resistant pathogen emerges, we develop a new drug, and the cycle continues. This reactive approach is insufficient. To improve global healthcare, in combination with reactive measures, we also need proactive and active measures.

With Far-UVC's proven safety for humans, UVX's proprietary technology can sanitize air and surfaces in occupied spaces, solving for the much needed proactive and active pieces of the puzzle.

We are currently looking for a UI/UX designer to become a core member of our agile team.

What we offer:
- Professional development and continuous learning supported financially, with mentorship and cross-learning within the team.
- Influence over the outcomes of ongoing projects; a sense of ownership over your work.
- Autonomy to make executive decisions and liaise with key stakeholders.
- Opportunity to work on a cutting-edge healthcare technology.
- Opportunity to develop skills and work collaboratively across multiple domains.
- A tight-knit team that enjoys working together in a fun and informal environment.
- Potential to be hired full-time and receive stock options.

UVX is an equal opportunity employer and prohibits discrimination and harassment of any kind. We are committed to the principle of equal employment opportunity for all employees and to providing employees with a work environment free of discrimination and harassment. All employment decisions at UVX are based on our business needs, job requirements, and individual qualifications, without regard to age, race, colour, religion or belief, family or parental status, sex, sexual orientation, or any other status protected by the laws or regulations in the locations where we operate. We do not tolerate discrimination or harassment based on any of these characteristics.

If you're interested, so are we! We look forward to hearing from you.
Devoirs et responsabilités
Our proprietary technology is software-enabled-hardware. The end user will be able to configure the device and obtain valuable data and insights using a software interface. This software interface will be a web application.

As UI/UX designer, you will work closely with the engineering team to lead the UI and UX design of the software interface. As someone who is keen to learn and develop skills in the field, you will work in a fluid and fast-paced environment where creative problem solving is encouraged and expected. You may be asked to work outside your area of expertise and embrace the challenges that come with it. As a small team, all ideas are entertained, no matter how trivial or far-fetched.

More specifically, you will be expected to:
- Gather and evaluate user requirements in collaboration with the engineering team.
- Illustrate design ideas using storyboards, process flows, and sitemaps.
- Understand and develop business requirements for product features.
- Develop UI mockups and wireframes.
- Define customer personas and build a growing understanding of end-users and their objectives.
- Build a design library to enable scale as the product grows.
- Prepare and present rough concepts to internal teams and key stakeholders.
- Identify and troubleshoot UX problems (e.g. intuitiveness and accessibility).
- Advocate for the end user, driving user needs and goals into both creative and pragmatic design solutions.
Connaissances et compétences
Position requirements:
- Experience developing digital products that have been released to market.
- Expertise in design and prototyping tools (Figma, Sketch, Axure, Principle, AdobeCC, InVision, Adobe XD as examples).
- A portfolio that communicates a range of successful user-centered designs.
- Exceptional problem solving, creativity, and communication skills.
- Self-motivated, directed, and independent.
- Have a passion for quality, innovation, and world-class design.
- The ability to work through ambiguity and multiple priorities.
- Entrepreneurial spirit and outside-the-box critical thinking.

Nice-to-haves:
- Entrepreneurial or leadership experience (side hustle, campus initiative or club, leading group projects, etc.)
- Software-enabled-hardware experience
- Branding experience
- Marketing content creation experience
Éducation requise
A degree or formal training in UI/UX design, interaction design, and graphic design.
Certification requise
N/A
Comment s'inscrire
S'il vous plaît envoyer un courriel info@getuvx.com pour postuler au poste ci-dessus.
Pour postuler, envoyez votre CV à info@getuvx.com.
Que disent les gens à propos de Lancement de carrière?
Nos stagiaires et nos employeurs partagent leur expérience de première main.
Voir tous les témoignages

« Ils ont contribué à alléger la charge de travail de l'équipe soignante, ce qui a permis au personnel de se concentrer sur les soins aux résidents. »
Gestionnaire, Marcie Personal Care Home

Quelques-uns de nos employeurs fantastiques que nous avons aidés
Notre financement leur permet de contribuer à remédier aux pénuries de main-d'œuvre, à diversifier leur personnel et à renforcer leur secteur.
Commencer