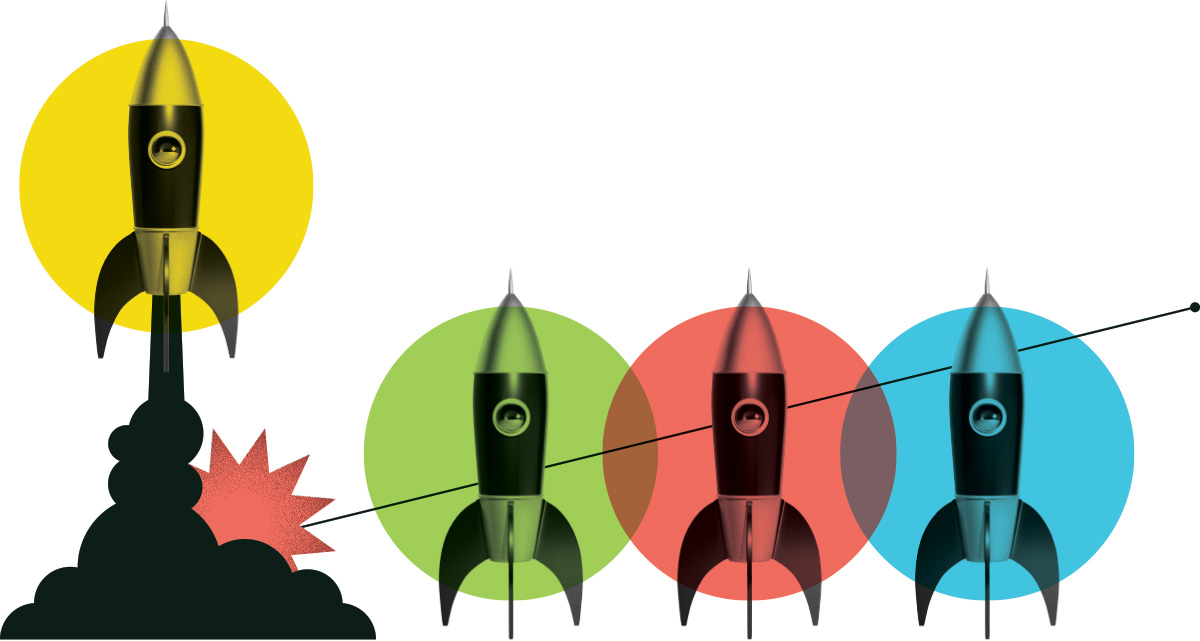 Associate / Digital Marketing Intern
Greyhill Asset Management Inc. O/A Greyhill Realty Partners
Publié: May 19, 2021
Emplacement: Toronto with the possibility of remote work, Ontario
Programme de stages: Digital Tech
Échelle salariale: $50,000 - $60,000
Heures par semaine: 40
Date de début: June 15, 2021
Date de fin: December 3, 2021
Description de l'emploi
Greyhill Partners is a boutique alternative investment and advisory firm with expertise across Real Estate, Venture Capital, and Private Debt. We are committed to becoming a leading alternative investment manager while creating valuable long-term relationships with every client and partner we work with. Registered as an Exempt Market Dealer, Greyhill Capital Partners has developed a platform to help qualified investors access high-quality investment opportunities across multiple asset classes. We are looking for a talented digital marketing specialist to help us develop and implement a digital marketing strategy that successfully reaches out to our target market and audience. The successful intern will develop this strategy, conduct market research, and create content for the various digital platforms. Working in a highly innovative environment, interns will also have the opportunity to develop and implement business process improvement strategies to drive automation within our business. This is the ideal opportunity for someone interested in learning more about the industry and growing with our business.
Devoirs et responsabilités
As the Associate / Digital Marketing Intern, you will be responsible for working with our team to conduct market research on new potential markets and asset classes that meet the firm's investment criteria. You will use this research to develop and maintain a database of market research and collect, manage and process data from different sources and present information that will aid in the firm's growth and digital marketing strategy. The successful intern will conduct an analysis of our current digital presence and make recommendations for improvement including an analysis of the analytics and our SEO performance. Using this information, you will develop and implement a digital media strategy that addresses our target audience across multiple platforms by working with various vendors. Your responsibilities will also include:

Data Analysis and Modeling
• Use Data to build business intelligence for the effective business decisions and achieving competitive advantage.
• Using data tools such as Power BI or Good Data Studio to compile and present data in logical format
Digital Marketing
• Using Google analytics tools to track the success of posts and campaigns, and provide reports (ROI) to senior management on digital media effectiveness;
• Assisting in the development of content and content strategies for social media and or email marketing;
• Tracking Search Engine Optimization(SEO) and platform traffic;
• Using digital tools to plan and schedule digital media content across various platforms;
• Registering as a Dealing Representative in order to be a point of contact for inbound investor leads, answer inquiries from existing investors and raise capital from new investors using online marketing channels;
• Preparing presentations for investment committees, Board of Directors, and/or Partners;
• Tracking and maintaining monthly financial performance of our fund(s), and digitizing reports, making them ready for digital distribution to clients;
• Taking the lead in managing our investment management software, ensuring closings, reporting, and investor updates are delivered on time;
• Suggesting and implementing business process improvement strategies that drive the automation of repetitive tasks.
Connaissances et compétences
We are looking for driven and effective communicators that are interested in the financial industry. The successful intern will have excellent problem solving skills, a knack for working with financial information, and, the ability to multi-task. We want you to help us identify gaps in our digital footprint, and also ways that we can digitize and improve the way we do business and reach out to potential clients. Ideally, you have some or all of the following additional knowledge and skills:
• Knowledge of Power BI, Excel Pivot Tables, Google Data Studio and other such tools for data modeling.
• Knowledge of Social Media Platforms, particularly LinkedIn,
• Knowledge of digital marketing strategies associated with Lead Generation;
• Building consumer brand experiences across various platforms;
• Digital analytics tools;
• Knowledge of Search Engine Optimization (SEO) and Search Engine Marketing (SEM);
• Knowledge of online lead generation;
• Knowledge of online platforms and digitization platforms such as Docusign other other digitization and automation platforms to fast-track digitization of the business;
• Knowledge of the Securities industry and a finance background would be considered an asset.

**Interns will be required to complete the Canadian Securities Course to register as a Dealing Repsentative. Preference will be given to candidates that have already completed this course.
Éducation requise
Completion of undergraduate degree in Finance, Commerce, Business Administration, Accounting, or other related fields
Que disent les gens à propos de Lancement de carrière?
Nos stagiaires et nos employeurs partagent leur expérience de première main.
Voir tous les témoignages

"Cela a été une excellente expérience pour soutenir une organisation qui se consacre à aider les institutions à être mieux équipées pour aider leurs membres et leurs parties prenantes à atteindre les ODD. J'ai reçu une offre pour un poste permanent à l'IFCL que j'accepte. Je suis enthousiaste de poursuivre ma carrière à l'IFCL, en aidant les institutions à réaliser les ODD."
Marc Attallah
International Financial Consulting Ltd.
Quelques-uns de nos employeurs fantastiques que nous avons aidés
Notre financement leur permet de contribuer à remédier aux pénuries de main-d'œuvre, à diversifier leur personnel et à renforcer leur secteur.
Commencer