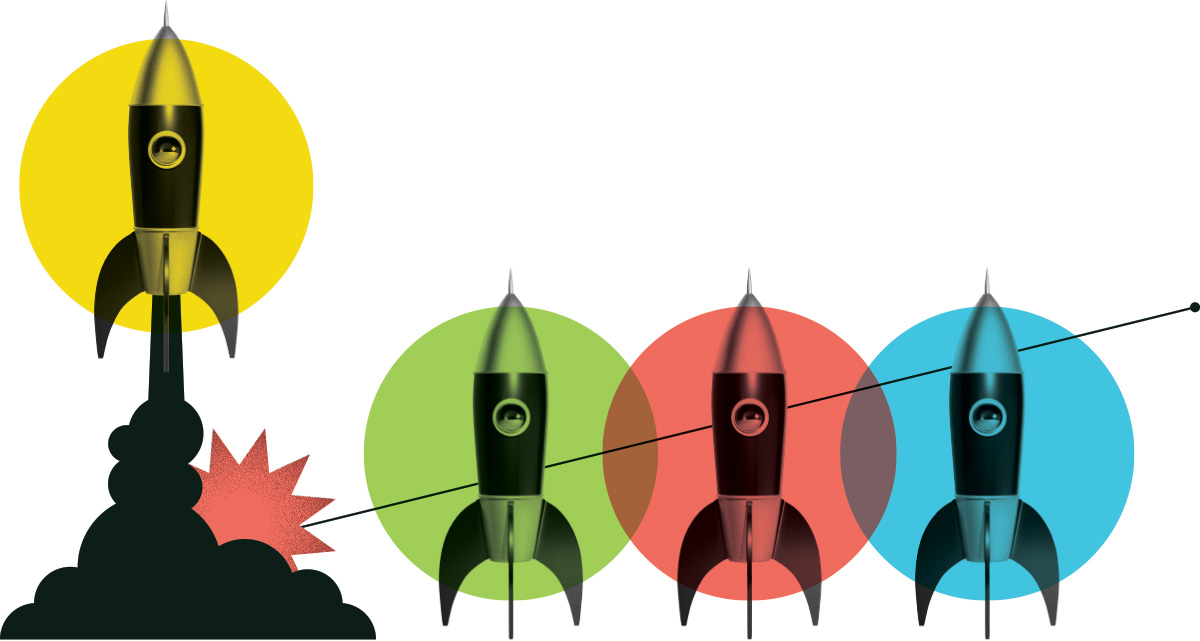 Digital Marketing Coordinator
myMarketing Incorporated
Publié: May 12, 2021
Emplacement: Ottawa, Ontario
Programme de stages: Digital Tech
Échelle salariale: $30,000 - $40,000
Heures par semaine: 37
Date de début: July 12, 2021
Date de fin: January 7, 2022
Description de l'emploi
myMarketing is a full-service digital marketing agency shaking up the industry with its unique, no-commitment subscription model that makes its services more accessible to businesses of all sizes. Our high-quality yet affordable digital marketing services give businesses the monthly support they need to improve all aspects of their online performance. With ten (10) main services, we offer our clients a complete range of digital marketing solutions that fits every need. Full-service also represents how we are with the client the whole way, keeping open, transparent communication throughout their projects with the help of project management tools and practices. Backed by years of experience in the design, technical and strategic aspects of digital marketing, myMarketing's flexible, affordable and high-quality services separate the agency from others in the market.

As a rapidly growing organization, we are looking for a Digital Marketing Coordinator to support the day-to-day execution of our digital marketing activities and actively participate in various projects for our clients. The selected individual will have the opportunity to kickstart their career with valuable experience ranging from social media management, content writing, website content management, search engine optimization or on some occasions, graphic design. There will be assigned tasks, but we are open to hearing what skills you want to develop and help you get there.

Although we are based in Ottawa, we are open to hiring anyone from every nook and corner of Canada as this is a remote position.
Devoirs et responsabilités
- Manage social media accounts for the agency and its clients by preparing and scheduling posts
- Write, edit, proofread and improve marketing content such as blogs, brochures, ebooks, case studies and more
- Collaborate with design, search engine optimization (SEO) and writing teams to produce a variety of high-quality communication materials
- Add and update content on our website when needed
- Assist in website development projects with writing content, establishing structures and implementing page elements
- Update various on-page search engine optimization factors to help with website rankings and gaining authority
- Envision customer journeys for email campaigns and plan sequence rollouts
- Participate in strategy sessions to provide recommendations to our clients or for the betterment of the agency
- Maintains internal and external editorial calendars and identifies opportunities
- Other tasks related to digital marketing may arise throughout the contract
- Ask questions, learn and most importantly, be awesome
Connaissances et compétences
- Strong written and oral communications skills
- Understanding of marketing principles
- Knowledge or experience in Marketing, SEO, lead generation, and/or content marketing is an asset
- Skills in Graphic Design and associated software such as Photoshop, Lightroom, and InDesign are a plus
- Knowledge or experience using WordPress or other website platforms is an asset
- Knowledge and experience using Facebook, Twitter, LinkedIn and Instagram
- Proficiency in Google Slides, Docs and Sheets
- Experience with the Zoho suite is an asset
- Ability to manage time and work with tight deadlines
- Capacity to work autonomously or as a team
Éducation requise
High School Diploma
Certification requise
None
Que disent les gens à propos de Lancement de carrière?
Nos stagiaires et nos employeurs partagent leur expérience de première main.
Voir tous les témoignages

« Le programme Stages Lancement de Carrière de CICan nous ont permis, chez Sea Smart, d'élargir notre équipe et d'étendre notre portée en embauchant des stagiaires qualifiés, ce qu'il nous aurait été impossible de faire sans ce financement crucial. Nous sommes infiniment reconnaissants envers Collèges et nstituts Canada de ce généreux soutien qui multiplie les possibilités d'emploi pour les jeunes. Je recommande fortement à d'autres organismes de s'inscrire à ce programme », soutient la Dre Elaine Leung, Directrice générale et Fondatrice.  
Dr. Elaine Leung
Sea Smart
Quelques-uns de nos employeurs fantastiques que nous avons aidés
Notre financement leur permet de contribuer à remédier aux pénuries de main-d'œuvre, à diversifier leur personnel et à renforcer leur secteur.
Commencer