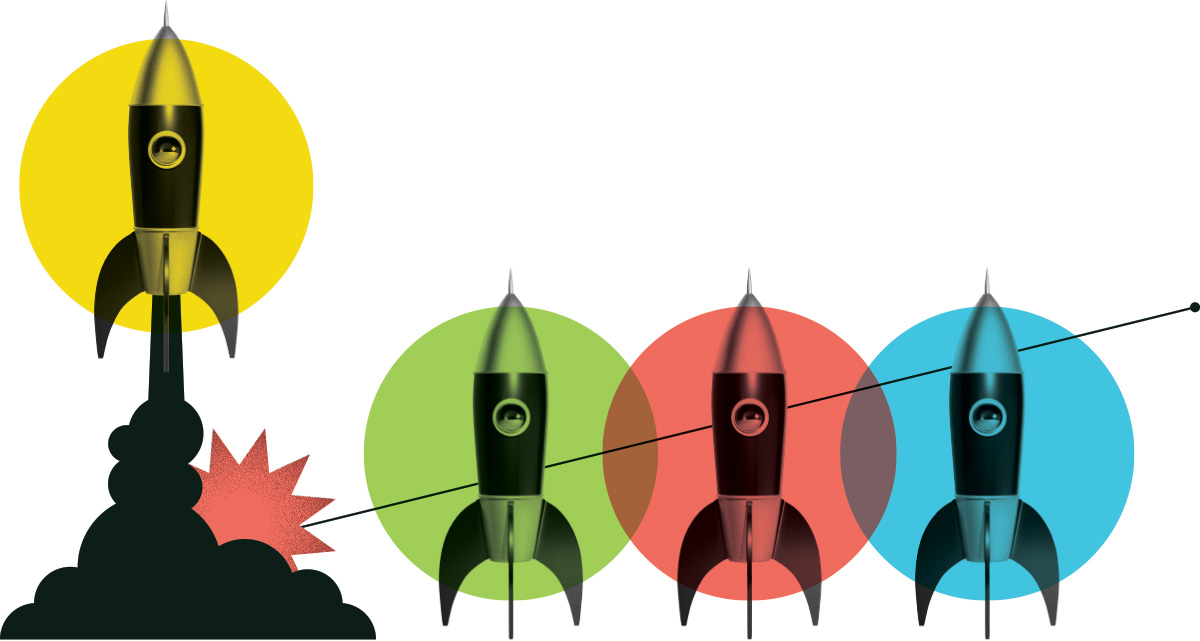 Web Designer
upSpace
Publié: May 20, 2021
Emplacement: Ottawa - REMOTE (Anywhere in Canada), Ontario
Programme de stages: Digital Tech
Échelle salariale: $40,000 - $50,000
Heures par semaine: 30
Date de début: July 14, 2021
Date de fin: January 12, 2022
Description de l'emploi
Our Company is becoming a disrupter in the sharing economy and we want you to join us! We are looking for a graphics web designer and developer who would be responsible for creating and implementing graphic design content. You would be responsible for the creative side of the business include all user interface elements and design of the existing web based application. Primary duties include conceptualizing and implementing creative graphic design ideas for the application,.You will be working closely with our web development team to ensure proper and hassle-free implementation.

To be successful in this role, you will need to have excellent visual graphic design skills and be proficient in graphic design software such as Adobe Photoshop and Adobe Illustrator.

Must be a post-secondary graduate. Start date flexible.
Devoirs et responsabilités
Create clean, compelling graphic design for web based application that is mobile and desktop friendly
Design page layouts and templates that contribute to solving the key customer problems identified by the team.
Design content that is in line with Company brand (modern, inviting, easy flow, smooth transitions)
Testing and improving the design of the website.
Establishing design guidelines, standards, and best practices.
Review existing design elements of web based application and identify areas of improvement based in industry best practices and customer experience.
Designing visual imagery and creating and maintaining a database of design assets.
Communicating design ideas using user flows, process flows, site maps, and wireframes.
Incorporating functionalities and features into website.
Preparing design plans and presenting the website structure.

Connaissances et compétences
Awareness of UI/UX principles
Experience in graphic design
Proficiency in front-end development web programming languages such as HTML and CSS, JQuery, and JavaScript.
Understanding of the customer journey and how design elements affect Company's branding.
Understanding of impact of design on mobile friendly web based applications.
Proficiency in graphic design software (examples: Adobe Photoshop, Adobe Illustrator, DreamWeaver, InDesign, or other visual design tools)
Good understanding of search engine optimization principles.
Excellent visual design skills.
Excellent communication skills.
Able to work independently and in a team.
Proficient in English (Written, spoken)

Social media and email marketing experience a plus
Éducation requise
Yes - University
Comment s'inscrire
S'il vous plaît envoyer un courriel jenn@upspace.ca pour postuler au poste ci-dessus.
Pour postuler, envoyez votre CV à jenn@upspace.ca.
Que disent les gens à propos de Lancement de carrière?
Nos stagiaires et nos employeurs partagent leur expérience de première main.
Voir tous les témoignages

Tous les membres du personnel actuel de l'entreprise ont fait leurs débuts dans ce contexte. N'eût été ce programme, Intervale n'aurait jamais réussi à fournir du travail à des jeunes issus de communautés rurales de Terre-Neuve-et-Labrador.
Kathleen Blanchard
Intervale Associates Inc.
Quelques-uns de nos employeurs fantastiques que nous avons aidés
Notre financement leur permet de contribuer à remédier aux pénuries de main-d'œuvre, à diversifier leur personnel et à renforcer leur secteur.
Commencer