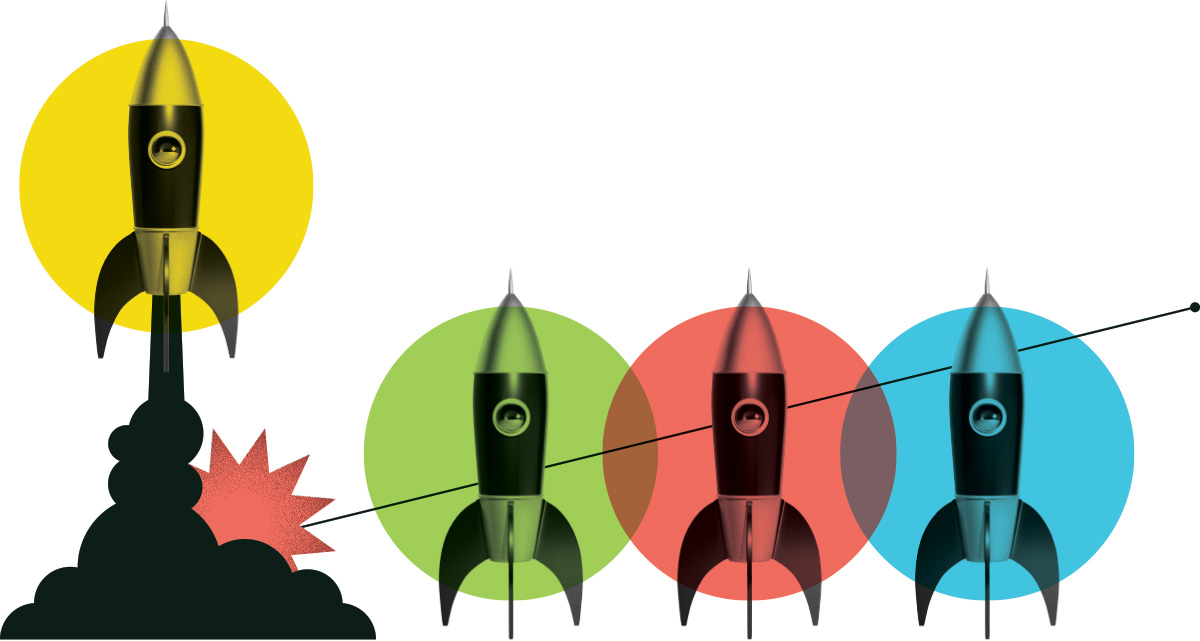 UX/UI Designer
InnovFin Consulting Inc.
Publié: May 21, 2021
Emplacement: Remote, Ontario
Programme de stages: Digital Tech
Échelle salariale: $20,000 - $30,000
Heures par semaine: 30
Date de début: June 28, 2021
Date de fin: December 12, 2021
Description de l'emploi
We are InonvFin, a Blockchain company building the Future of Education, and we need your help to make our big vision a reality!

We are looking for a creative UI/UX Designer to join our team!

As an UI-UX Designer , you will helps us deliver the best online user experience, which makes your role extremely important for our success and ensuring user satisfaction and loyalty.

You will be designing ideas using various methods and technologies as you were taught during your grad years. You will be designing graphic user interface elements, like menus, tabs, forms, and widgets; and participate in adhoc projects as needed.


Devoirs et responsabilités
-Plan and implement new designs
-Optimize existing user interface designs
-Test for intuitivity and experience
-Communicate with team to understand business goals and objectives
-Develop technical and business requirements and always strive to deliver intuitive and user-centered solutions
-Combine creativity with an awareness of the design elements
-Create prototypes for product integration and development
-Test new ideas before implementing
-Conduct an ongoing user research
Connaissances et compétences
-UI/UX Degree or certification with proven ability via an extensive portfolio developed via your (1) grad courses, (2) previous work experiences or in (2) your own free time.
-Work experience as an UI-UX Designer or in similar role a big plus but not required if you meet at least one of the above portfolio criteria.
-UI design portfolio (please include link in your resume)
-Degree or certifications in relevant field
-Knowledge of Adobe range of products including Photoshop, Illustrator, InDesign, Acrobat and Dreamweaver
-Understanding of how UI/UX designers communicate with /transfer their designs to front-end developers
-Some knowledge of Usability Factors in Human Computer Interaction a plus.
-Excellent interpersonal and communication skills
-Ability to discuss and explain design options
-Problem solver and user-centered
-Attention to detail
-Critical thinker
-Passion for the craft

Éducation requise
UX/UI Graduate Degree or Relevant Professional Certifications
Que disent les gens à propos de Lancement de carrière?
Nos stagiaires et nos employeurs partagent leur expérience de première main.
Voir tous les témoignages

Je recommanderais chaudement ce programme à de jeunes diplômés. Trouver du travail en sortant de l'école n'est guère chose aisée. Bon nombre d'employeurs recherchent des candidats expérimentés. Ce stage m'a permis d'acquérir une vive expérience du milieu et a débouché sur un autre poste qui bonifiera mon employabilité.
Brandon Gordon
Heartland Forest Nature Experience
Quelques-uns de nos employeurs fantastiques que nous avons aidés
Notre financement leur permet de contribuer à remédier aux pénuries de main-d'œuvre, à diversifier leur personnel et à renforcer leur secteur.
Commencer