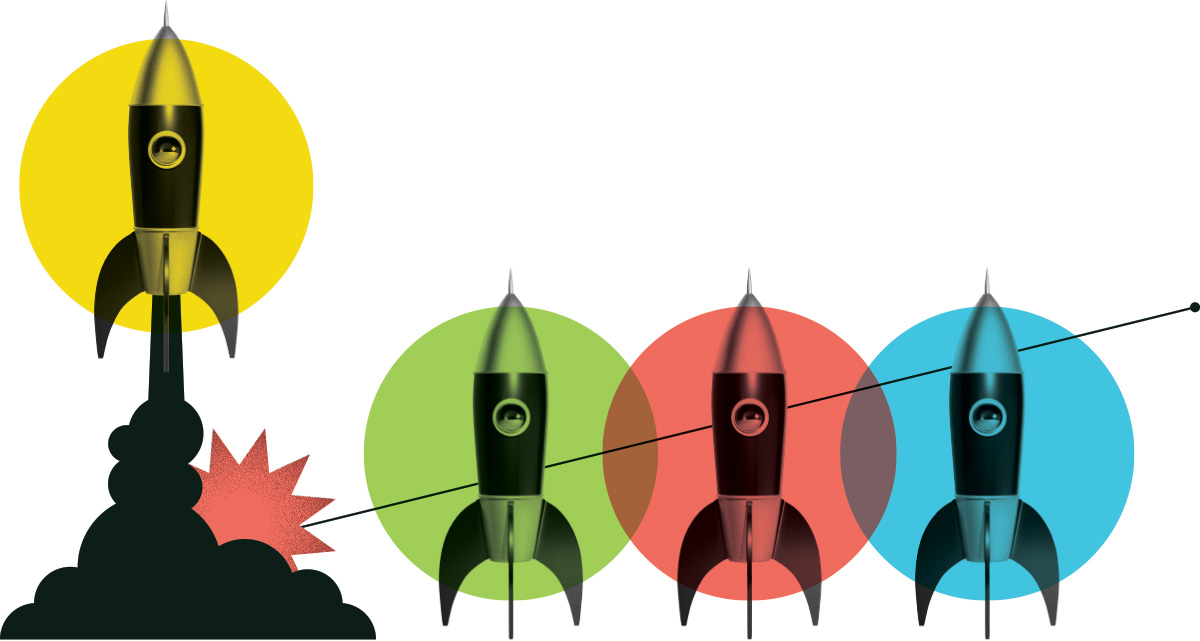 Full stack developer intern
BGGoPlan
Publié: May 21, 2021
Emplacement: Calgary, Alberta
Programme de stages: Digital Tech
Échelle salariale: $40,000 - $50,000
Heures par semaine: 40
Date de début: July 14, 2021
Date de fin: January 14, 2022
Description de l'emploi
BGGoPlan Inc. is seeking a Developer who is eager to join an exciting Startup company with excellent growth potential. This individual must have solid object-oriented development experience, strong knowledge of prototype and production software applications and experience with frequent releases for high availability hybrid-mobile development and web applications.
Devoirs et responsabilités
• Consuming and designing RESTful web services.
• Leveraging your experience with backend technologies to create scalable, safe, performance-oriented code.
• Designing, building, deploying, and supporting medium-scale applications on the server side.
• Work on small bugs and feature improvements.
• Participate in mobile app training (both manual and automated testing).
• Participate in front-end development using Angular, JavaScript, jQuery, Java.
• Collaborate in planning web and native mobile applications, providing input for innovative features.
• Performing code reviews and giving constructive feedback to peers and managers.
• Assisting end users on support calls.
• Comfortable working in a high-pressure start-up environment with times of uncertainty.
Connaissances et compétences
• 2 years' experience in back-end and server-side mobile development (Angular, Node.js, Java)
• Familiarity with secure web application practices (authentication, encryption) and SSL
• Experience with data design, solution architecture and development with NoSQL.
• Solid frontend development skills in HTML, CSS, JavaScript and Angular.
• Must be a self-motivated team player with excellent organizational, planning and
communication skills
• Understanding of the full mobile development life cycle
• A helpful, can-do attitude and a willingness to take ownership of problems.

Nice to Have
• Experience in cross-mobile-platform (hybrid) development technologies.
• Experience in source control (Git).
• Experience with Python, UNIX, and Unix shell scripting.
• Familiarity working in iOS and Android development environments.
• An interest in AI, chat bots and machine learning.

Eligibility Criteria

• Post-secondary graduates – this is not a requirement for residents of the Yukon, Northwest Territories and Nunavut applying for internships in those territories.
• Underemployed (employed below their level of education, work part-time or unemployed).
• Between 15 and 30 years of age at the start of the internship.
• Canadian citizens, permanent residents or persons granted refugee status in Canada*.
• Legally allowed to work according to the relevant provincial and Canadian legislation and regulations.
• Available to work up to six months.
Éducation requise
B.SC in Computer Science or a graduate from Technical Institute (SAIT, Bow Valley, etc.)
Que disent les gens à propos de Lancement de carrière?
Nos stagiaires et nos employeurs partagent leur expérience de première main.
Voir tous les témoignages

Nous avons déjà eu recours à ce programme. Deux de nos employés sont en effet d'anciens stagiaires. Nous leur souhaitons une longue carrière parmi nous. Le programme Stages en ressources naturelles de CICan nous a certainement simplifié la vie : nous avons pu embaucher des personnes peu expérimentées sans prendre trop de risques. La réduction consentie nous aide à couvrir les coûts de formation et d'enseignement engagés pour que les stagiaires acquièrent les compétences de base nécessaires au poste ciblé dans notre entreprise et s'acquittent de leurs fonctions. En embauchant de jeunes diplômés, nous pouvons investir dans leur formation et espérer les garder auprès de nous de cinq à dix ans voire plus. 
Hannes Rupitsch
BC Passive House
Quelques-uns de nos employeurs fantastiques que nous avons aidés
Notre financement leur permet de contribuer à remédier aux pénuries de main-d'œuvre, à diversifier leur personnel et à renforcer leur secteur.
Commencer