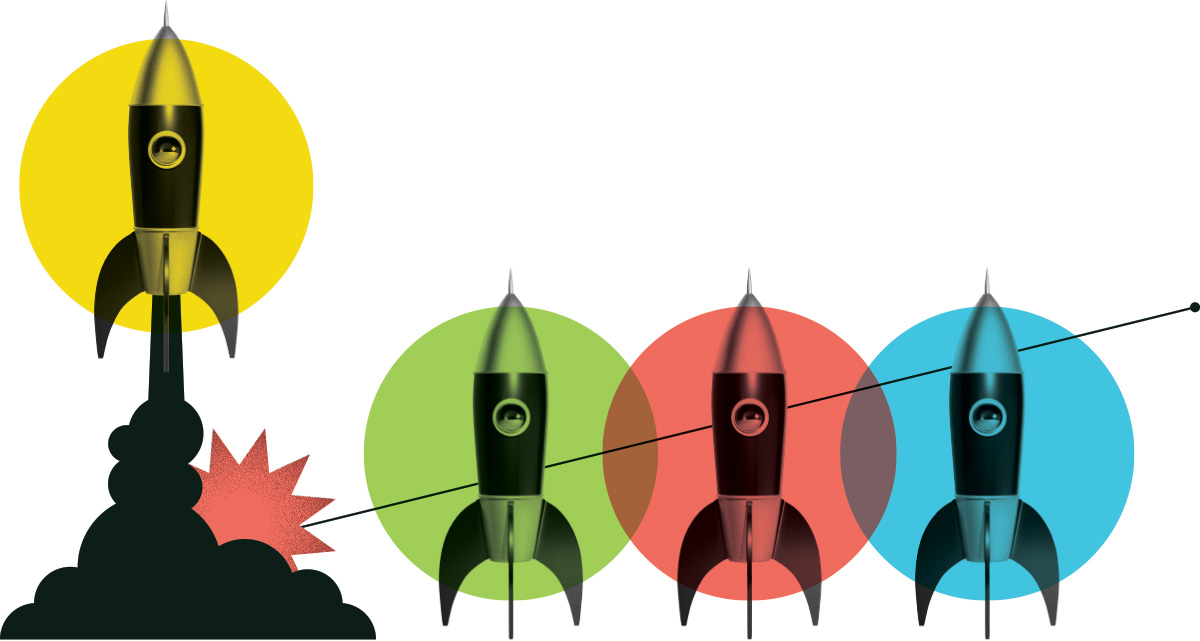 Digital Marketing Specialist
Cadence Agricultural Systems Inc.
Publié: May 21, 2021
Emplacement: Guelph (or remote), Ontario
Programme de stages: Digital Tech
Échelle salariale: $20,000 - $30,000
Heures par semaine: 35
Date de début: July 12, 2021
Date de fin: December 27, 2021
Description de l'emploi
Reporting to the VP of Sales, the Digital Marketing Specialist will play an important role in our team's mission to elevate our messages and our brand through creative concept development and impressive design. Your talent and experience shine through in your work, easily bridging the gap between eye-catching and brand compliant. Your designs will delight and captivate our audience from hero image to typesetting and across a broad range of digital and print assets: presentations, online advertising, email campaigns, direct mail, printed media, video, events, infographics, and other interactive elements.
Devoirs et responsabilités
Take the lead on a variety of large, design-related brand projects, from strategic planning and design to implementation and post-project analysis. Drive the concept and design of digital and print assets for various internal and external audiences: presentations, online advertising, email campaigns, direct mail, printed media, video, events, infographics, and other interactive elements. Serve as a brand ambassador to ensure all internal and external marketing assets meet corporate brand standards through the appropriate use and application of brand elements. Make material recommendations (e.g. paper, ink, and finishing) for print assets. Develop creative concepts and pitch ideas to key stakeholders. Inspect proofs for accuracy and adherence to government-regulated policies. Create and update corporate forms as requested by various lines of business. Ensure graphics, media, digital records, and other enterprise content are stored and organized in the shared creative library.
Connaissances et compétences
In-depth knowledge of Adobe Creative Cloud programs. Experience optimizing design elements for web and mobile properties. Experience designing for both B2B and B2C audiences is an asset. Experience with video editing is an asset. Coop Agency experience is an asset. You're a brilliant, experienced designer whose creativity and passion inspires those around you. You love pitching new ideas, and you can negotiate with impact and tact. You're interested in identifying and applying web-based design trends and technologies. You love digital design, but you're also like a kid in a candy store when it's time to make paper, ink, and finishing recommendations. You're comfortable building and/or working within design templates. You're very organized, resourceful, and have impeccable attention to detail. You're customer-focused and you thrive in a team environment. You're effective and calm when working under pressure. You're professional, friendly, and courteous — bonus points for a good sense of humour. You're always open to learning and expanding your skills.
Éducation requise
University degree or college diploma in graphic design or related field
Que disent les gens à propos de Lancement de carrière?
Nos stagiaires et nos employeurs partagent leur expérience de première main.
Voir tous les témoignages

C'est une expérience fantastique que m'offre AXIS. Ils ont conçu une suite d'appareils connectés pour le secteur commercial qui conserve l'énergie. La technologie créée automatise les stores de fenêtres dans les édifices commerciaux et démontre une réduction considérable en consommation d'énergie. Pendant les journées ensoleillés les stores bloquent la chaleur solaire et pendant les journées nuageuses les stores récoltent la lumière naturelle. Je suis très fier de faire partie de ce processus.
Tung Huu Le

Quelques-uns de nos employeurs fantastiques que nous avons aidés
Notre financement leur permet de contribuer à remédier aux pénuries de main-d'œuvre, à diversifier leur personnel et à renforcer leur secteur.
Commencer