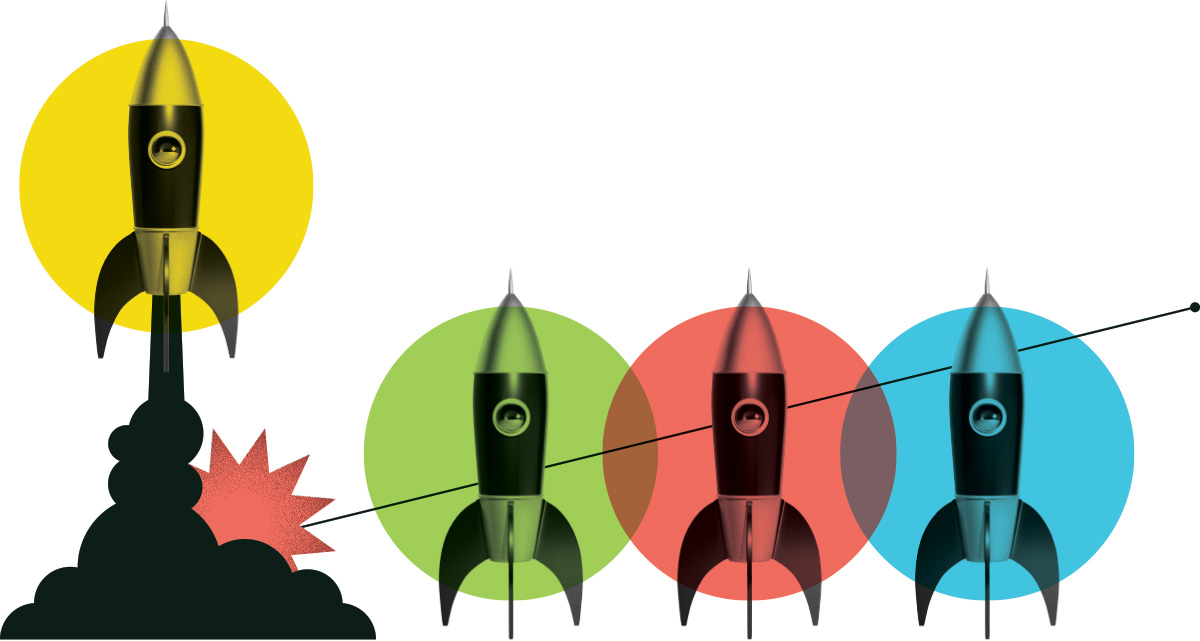 Junior Software Programmer
unTribe
Publié: May 4, 2021
Emplacement: Edmonton (though internship can be executed remotely from anywhere in Canada), Alberta
Programme de stages: Digital Tech
Échelle salariale: $40,000 - $50,000
Heures par semaine: 36
Date de début: June 23, 2021
Date de fin: December 21, 2021
Description de l'emploi
unTribe is an early stage data management software company based in Edmonton, starting up in 2020. Our organization seeks to simplify data solutions, addressing cost, complexity, and time issues that businesses have managing their data.

Our organization is offering a Junior Software Programmer internship opportunity to a qualifying candidate that has completed background studies related to software development, such as computer science, computer engineering, or web development vocational training.
Devoirs et responsabilités
The areas of focus for the intern's duties and responsibilities will be:
• Application Development: Build out new functionality leveraging GRANDstack technologies (GraphQL, React, Apollo, Neo4j Database). Front-end and back-end development.
• Technical Business Analysis: Breaking down high-level feature requirements into development-ready user stories, specifying Behaviour/Test-Driven Development scenarios (BDD/TDD).
• User Experience: participation in visual design, discovery workshop facilitation, and wireframing using Figma or other design tools.
• Application Programming Interfaces: Implement new GraphQL API type definitions and resolvers.
• Graph Database Modelling and Schema Definition: Designing and implementing new graph elements based on user stories to improve data storage and querying.
• Software Lifecycle Analysis: help unTribe optimize our software development systems and procedures, introducing additional automation.
Connaissances et compétences
• Post-secondary education relevant to software development
• Self-starter that takes initiative
• Problem solver and quick learner
• Thrives in a changing, busy environment
• Highly organized and pays attention to detail
• Personable disposition
• Works well in teams and individually
• Interested in technology start-ups and/or the domain of data management
Éducation requise
Studies related to software development, such as computer science, computer engineering, or web development vocational training
Que disent les gens à propos de Lancement de carrière?
Nos stagiaires et nos employeurs partagent leur expérience de première main.
Voir tous les témoignages

Pendant mon stage, j'ai le sentiment d'avoir occupé un poste utile, où j'ai pu avoir un effet réel au collège. Le travail était tout à la fois stimulant, amusant et exigeant. J'ai rencontré de nombreuses personnes très différentes, au collège et à l'extérieur. Je recommanderais une expérience similaire à d'autres stagiaires : celle-ci permet en effet de mieux comprendre comment fonctionne vraiment la protection de l'environnement dans un établissement postsecondaire, en tout cas, beaucoup mieux qu'en classe.
Megan Hardman
Bow Valley College
Quelques-uns de nos employeurs fantastiques que nous avons aidés
Notre financement leur permet de contribuer à remédier aux pénuries de main-d'œuvre, à diversifier leur personnel et à renforcer leur secteur.
Commencer