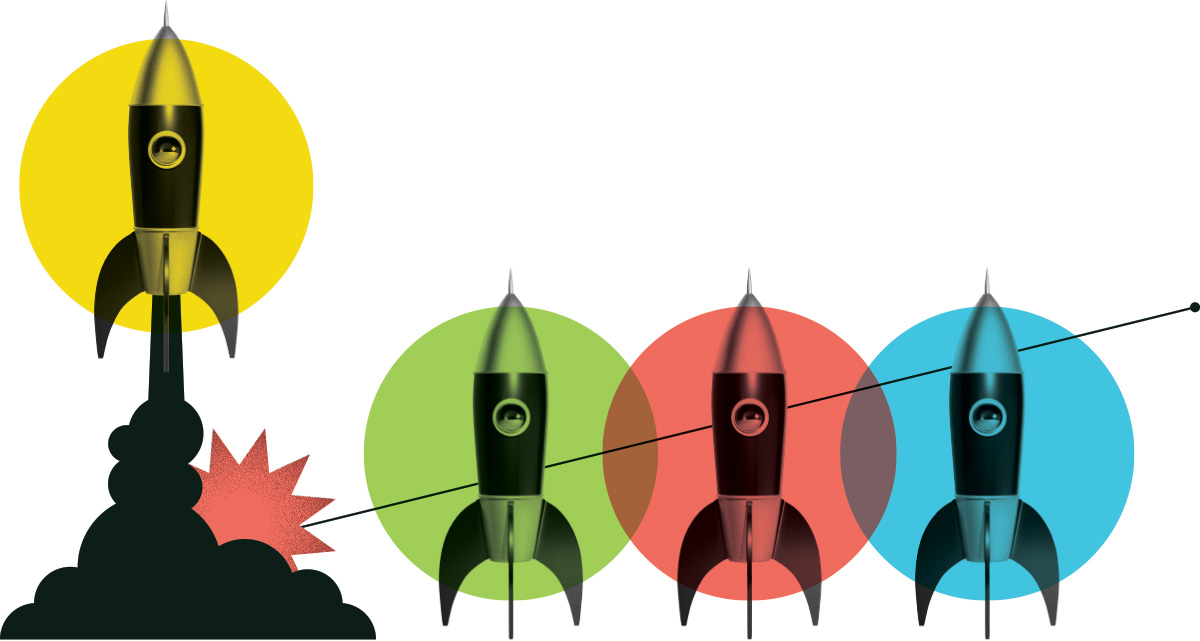 Software Development Intern
Mely.ai
Posted: May 7, 2021
Location: Remote 100%, Quebec
Internship Program: Digital Tech
Salary Range: $20,000 - $30,000
Hours per Week: 37
Start Date: June 28, 2021
End Date: December 27, 2021
Job Description
At Mely.ai, we are changing the supply chain and logistics landscape by providing AI-assisted tools to the industry. We want to give an unpreceded experience to our users to use the latest technologies to serve their customer better.

Mely.ai is part of multiple acceleration programs such as York University's YSpace, NextAI, Montreal INC Plug and Play Toronto and Concordia University's District 3's entrepreneurship program, which gives access to business and technical mentors to guide us through our mission. We are also funded by the NRC-IRAP government program to develop this solution to completion.

Here is a glimpse of the technological stack we use: VueJS, C#, Postgres, Python, Docker, Azure, AWS, Azure Devops.

We are seeking a software developer who is eager to learn about the latest technology trends. We are looking to train full-stack developers who will be touching a little of everything, from the frontend all the way to container technologies. You will also be exposed to working with cloud technologies on Azure and Amazon Web Services as part of your internship. You will also work with the latest agile development frameworks for software development within a startup context.

Ultimately, all these technology tools will serve to a business goal: to create tools for the supply chain and logistics world. You will also learn about the business of logistics which is a heavily decentralized world and in need of IT improvements. Your involvement will make a difference in this area.

Duties and Responsibilities
• Add new features to our products. Most of the features will be client-facing and will require some UI modifications as well as some underlying logic.
• Work directly with the Product Owner to clarify and further define the details of how his/her stories should be implemented
• Repair software defects in your area of expertise. Expertise that you will soon acquire by very quickly plunging into an impressive amount of complex code
• Carry out and receive iterative peer reviews in order to maintain high-quality code and to learn from the experience of colleagues
• Produce automated tests to further ensure our products' quality and robustness and also to avoid having to repeat test tasks
• Participate in the planning of development sprints in Agile methodology (Scrum). You will be required to provide estimates, give your opinion, and get involved in the continuous improvement of our processes
• Communicate the scope of the changes you have introduced with quality assurance specialists to guide the testing to be performed

Knowledge and Skills
• Degree in Software engineering or related field
• Experience with one or many of these technologies: VueJS, C#, Postgres, Python, Docker
• Entrepreneurship spirit, willingness to learn new things daily on both business and technical domains
• Comfort working in a dynamic, research-oriented group with several ongoing concurrent projects

Education Required
College diploma in progress or University diploma in progress
Certification Required
No
What are people saying about Career Launcher?
Hear first-hand from the interns and employers who benefit from the program.
View All Testimonials

"Excellent opportunity to gain my first work experience in a flexible setting. This first opportunity is often critical in launching a career, and for a recent graduate, the chance to learn a lot while making a major contribution to an exciting industry-related project is ideal."
Michaël Morin
Forage LLE
A few of the great employers we have supported
Our funding helps them address labour shortages, diversify their workforce, and strengthen their industry.
Get Started