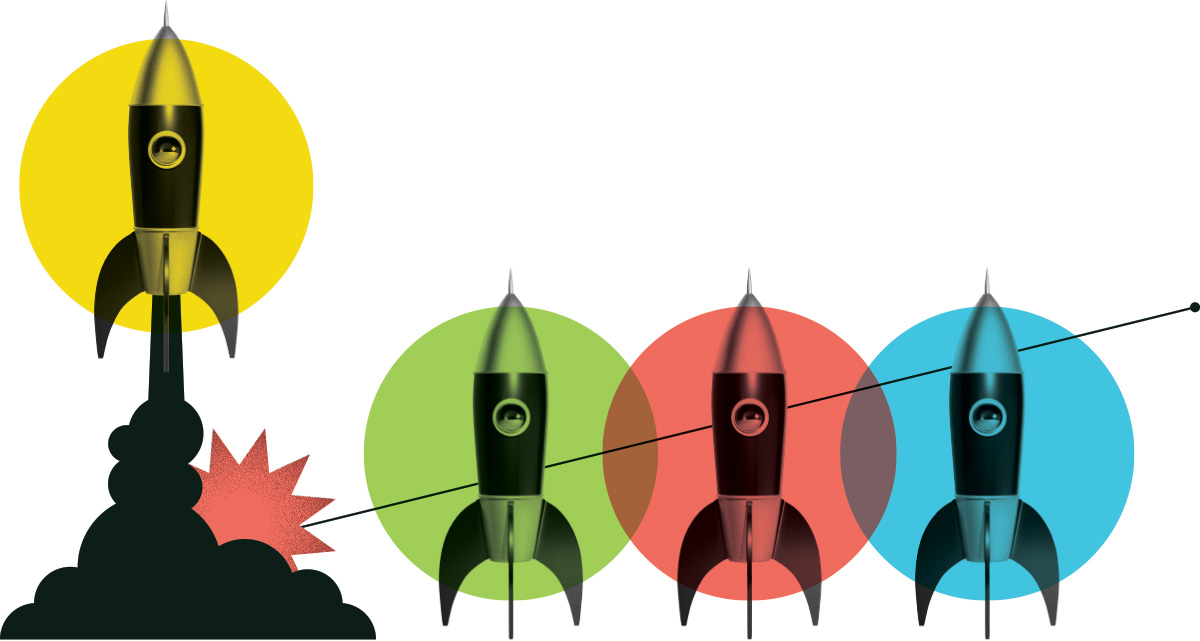 UI/UX Designer
The Printing Press Inc.
Posted: May 19, 2021
Location: Scarborough, Ontario
Internship Program: Digital Tech
Salary Range: $40,000 - $50,000
Hours per Week: 36
Start Date: June 14, 2021
End Date: December 13, 2021
Job Description
Printing Press Inc. is looking for a creative UI/UX Designer to join our team. The successful candidate will lead the redesign of our company's website including updating content, refreshing layouts, and simplifying navigation; with the goal of improving our customer's online experience, generating more sales, and increasing customer retention.

As a Designer, you have excellent proficiency with design software and wireframe tools and the ability to create graphic elements, components and layouts, as well as aesthetically pleasing designs with ease. If you have a positive attitude, are open to feedback and collaborative teamwork, and are able to work independently and with initiative¬—you could be the right fit for our team.

We support interns by fully integrating them into our teams, providing direct support by the intern supervision and team of fellow designers, encouraging participation in team meetings, sharing developmental feedback, and giving everyone the opportunity to share their work with the broader team. The successful candidate will also have the opportunity to pursue training during the course of this position, including but not limited to software development, data processing, business or project management, leadership, critical thinking, teamwork and collaboration, and communication for business skills.

This is a full-time position for 6 months in duration. The Printing Press Inc. head office is located at 100 Dynamic Drive, Scarborough, ON. Please be aware that this position is temporarily remote. Once provincial stay-at-home order restrictions are lifted, you will be expected to assume an in-office position. A hybrid work model may be granted for the successful candidate.
Duties and Responsibilities
• Create wireframes, storyboards, user flows, process flows and site maps to effectively communicate interaction and design ideas
• Design interactive graphic user interface elements (e.g. menus, tabs, widgets, page navigation buttons, and search fields) as well as page templates and content types
• Conduct reviews and usability tests with customers, stakeholders, etc.
• Evaluate user feedback, personas and data to determine where users face issues in their customer journey
• Identify and understand the needs of target audience(s) and business goals
• Offer creative solutions to solve UI/UX problems and implement necessary changes
• Create marketing graphics for email marketing, social media, advertising, promotional materials, etc.
• Establish and promote design guidelines, best practices and standards
• Work effectively both independently and as part of a team
• Attend and contribute to team meetings, as well as occasional client meetings
• Other related tasks as required
Knowledge and Skills
• Experience with designing sketches, flow diagrams, wireframes and mock-ups
• Understanding of e-commerce software platforms (e.g. Shopify, Magneto, etc.)
• Experience with design software and graphics editing software, such as Adobe Photoshop, Illustrator, inDesign, Visio, or equivalent
• Direct UI/UX experience that can be shown in a portfolio
• Strong understanding of typography, layout, general design principles, best practices and current trends in UI/UX design
• Experience and a high working comfort level with CSS and HTML
• Knowledge of Digital Marketing tactics and SEO is a plus
• Open to feedback and an ability to iterate quickly and efficiently
• Ability to multi-task, prioritize and handle multiple projects
• Strong communication skills, both written and verbal
• Motivated, detail-oriented, and highly creative
Education Required
Bachelor's degree or diploma in Graphic Design, Computer Science, Art and Design, or related field
Certification Required
None
What are people saying about Career Launcher?
Hear first-hand from the interns and employers who benefit from the program.
View All Testimonials

I would highly recommend employers take part in this program. Youth are tapped into the SDGs and have the knowledge and technical skills that are very valuable to organizations to advance and raise awareness about the goals. There are many young people eager for meaningful work experience and this initiative is a great way for them to get a foot in the door.
Brittney Potvin
Northern Council for Global Cooperation (NCGC)
A few of the great employers we have supported
Our funding helps them address labour shortages, diversify their workforce, and strengthen their industry.
Get Started