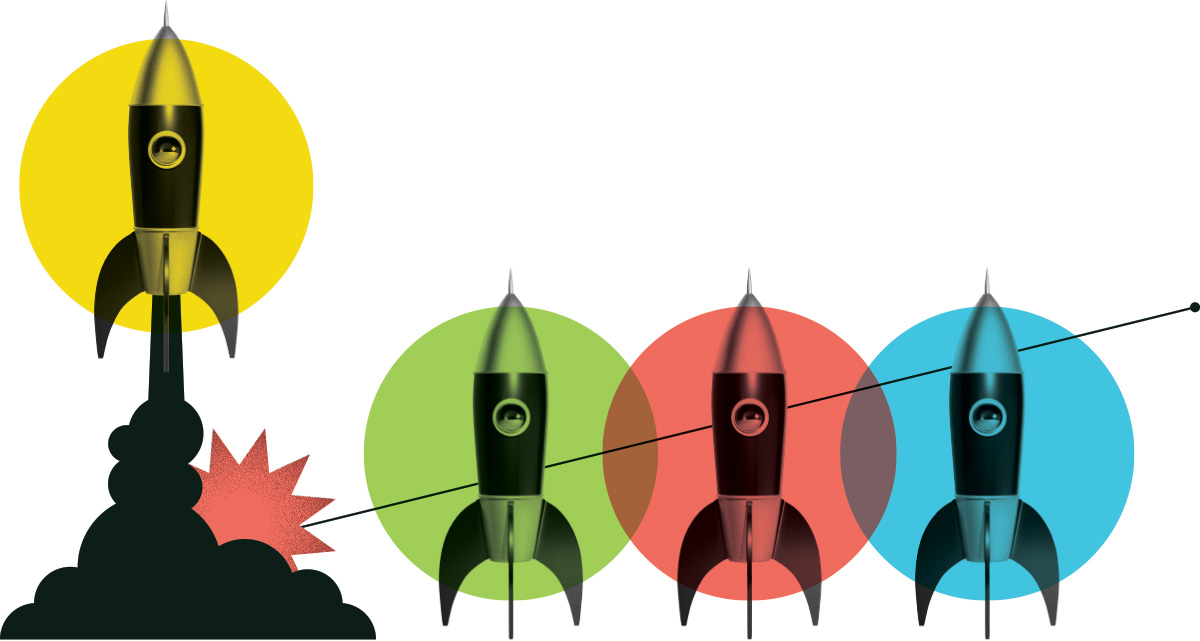 Junior Business Intelligence Developer - Data Science and Analytics
2581323 ONTARIO INC. O/A CAPRiser Capital
Posted: May 20, 2021
Location: GTA, Ontario
Internship Program: Digital Tech
Salary Range: $50,000 - $60,000
Hours per Week: 40
Start Date: July 12, 2021
End Date: January 7, 2022
Job Description
AraData is our new venture in PropTech and real estate analytics spaces, founded by serial entrepreneurs and experienced management. A data, analytics, and technology leading cloud services specializing in the Canadian real estate industry. Delivering AI-driven analytics data solutions that enable homeowners, investors, brokers, advertisers, industry professionals, and researchers to assess, understand, engage and transact within the real estate industry. AraData is headquartered in Toronto.

The internship position will be supervised by two experienced entrepreneurs with extensive experience in the digital technology industry. For example, one of the supervisors has previously led and developed a Patient Recruitment and AI-Driven Drug Supply Management system supported global clinical trials testing multi-million dollar therapies from some of the top 10 pharmaceutical companies in over 20 different countries.

The Business Intelligence Developer will be working under the guidance of the program supervisors and working directly with other team members including data scientists, interns and our business team.
Duties and Responsibilities
The Junior BI Developer will:
- Develop predictive models. You will apply insights and best practices to build models that increase and optimize customer experiences with our data platforms, software solutions, and service offerings.
- Develop tools. You will build tools and processes to monitor and analyze model performance and data accuracy.
- Advice on continuous improvements. You will provide recommendations on new data sources to enhance the current data sets, identify new data sources, and work with the data engineering and development team to automate ingestions and transformations.

Development:
- Works independently or as a team member to design, develop, test, and implement our solutions to support AraData's initiatives
- Designs and develops web applications, APIs, and software utilities using; R (Shiny, Tidyverse), Python (Flask, Pandas, Dash, Bokeh), Bash, JavaScript (JQuery, Node.js, React.js), CSS, HTML, and other web development languages, as appropriate.
- Creates visual tool mock-ups and prototypes to validate with end-users.
- Identifies and remedies problems/issues to ensure a secure and well-functioning environment.
- Optimizes system efficiency by analyzing performance indicators and changing software
- Responsible for application deployments, minimizing avoidable downtime.
- Assists with initiatives to upgrade application deployment infrastructure
- Performs systems monitoring activities, utilizing expert knowledge to identify areas that required improvement, adjustment, etc., to maintain optimal operations at peak performance on servers
- Coordinates Quality Assurance activities which include reviewing test plan/test cases to facilitate the optimal provision of guidance on testing and defect reporting
- Identifies, as required and schedules/coordinates problem reviews, following up on assigned actions in a timely manner utilizing expertise to resolve and/or facilitate the resolution of problems, where appropriate.
- Collaborates with project teams to identify and define application requirements, making recommendations and outlining technical initiatives with the goal of improving the current situation.
- Maintains responsibility for the development and delivery of project presentations to various stakeholders, in a timely manner to gain full buy-in and corporate with endeavors.

Knowledge and Skills
- An undergraduate degree in, Engineering, Computer Science and/or a related discipline
- Minimum 2 years of full-stack development experience
- Relevant experience in mining, analyzing, and visualizing large amounts of data and programming skills (e.g., SQL, Hive, HQL)
- Relevant experience in reporting, analysis, and insights
- Extensive experience with HTML, CSS and JavaScript, including JavaScript libraries(e.g, JQuery, Node.js and React)
- Experience in one or more of the following: Python, R, JavaScript
- Expert-level knowledge of relational databases (eg. PostgreSQL). Experience in non-relational database (e.g. MongoDB) is an asset.
- Experience with popular web development frameworks, such as React, Django, Flask, Express.js, or Ruby on Rails
- Comfortable working in a Linux environment
- Proficient with version control systems (e.g., Git)
- Experience in providing supervision, guidance, leadership and feedback to project teams and junior resources
- Ability to multi-task and work effectively both individually and as part of a team
- Proficiency with R Shiny, R Markdown, and/or R Studio Connect is an asset.
- Experience with Data Science and Machine Learning tools and methods is an asset.
- Experience with UI/UX design best practices is an asset
- Strong interpersonal skills, able to build relationships, effectively interact, influence,
- Superior communication skills with proven ability to communicate quantitative/ qualitative
- Disciplined with a proven track record of delivering results and executing with excellence
- Demonstrated ability to work with various data sources
- Expertise with reporting techniques and report automation using platforms such as SQL, HIVE
- Excellent written and verbal skills and keen attention to detail

Nice to have:
- Experience with real estate and/or mortgage businesses is an asset
- Knowledge of statistical analysis techniques such as regression, clustering algorithms using programming languages such as Python, PySpark, or R is an asset
- Academic qualifications with a focus on business, finance, or statistical analysis is an asset
Education Required
An undergraduate degree in, Engineering, Computer Science and/or a related discipline
What are people saying about Career Launcher?
Hear first-hand from the interns and employers who benefit from the program.
View All Testimonials

This internship has been an excellent opportunity to bridge the gap between my academic experience and the more technical conservation world. I've had a chance to apply the theory and skills which I learned in an academic setting to more practical questions.
Stephen MacFarlane
Ontario Nature
A few of the great employers we have supported
Our funding helps them address labour shortages, diversify their workforce, and strengthen their industry.
Get Started