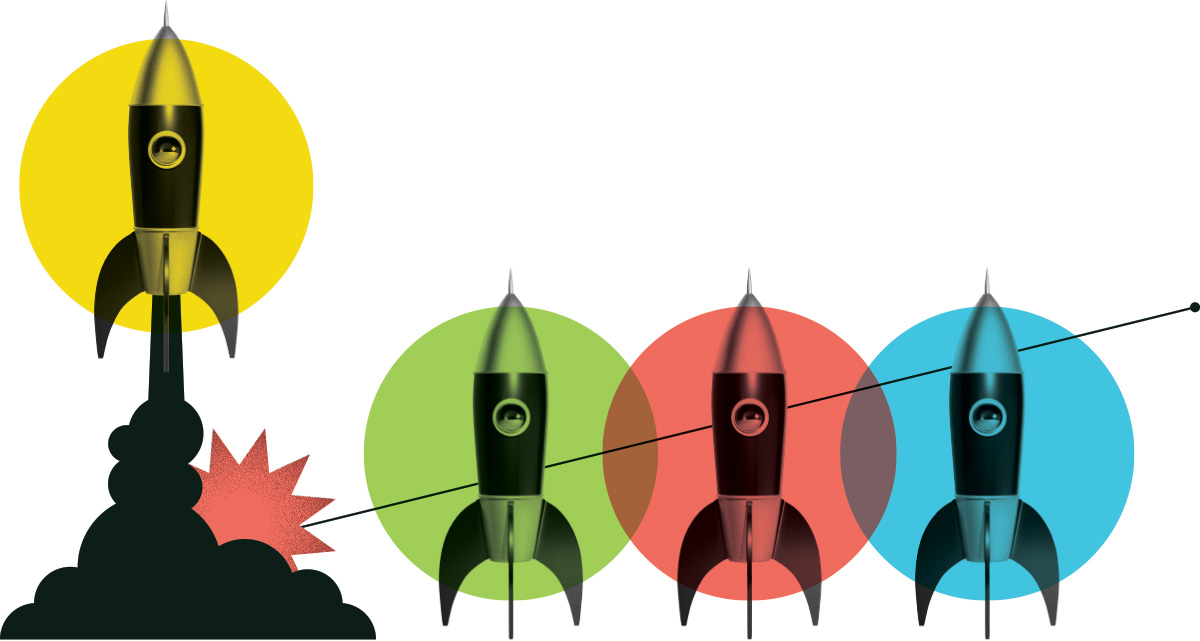 AI Intern Developer(Personalization) - Développeur stagiaire en IA(Personnalisation)
Clinia Health Inc
Posted: August 6, 2021
Location: Montréal, Quebec
Internship Program: Digital Tech
Salary Range: $20,000 - $30,000
Hours per Week: 40
Start Date: September 7, 2021
End Date: March 8, 2022
Job Description
Clinia est une start-up techno qui développe une infrastructure de recherche pour le système de santé digital de demain. Les entreprises de toutes tailles utilisent notre suite d'outils pour faciliter la navigation de leurs utilisateurs au sein du système de santé au Canada. Sache que pour y arriver, on travaille avec ce qu'il y a de plus cutting-edge et on a pas l'intention d'arrêter. Le défi tech devenant de plus en plus important, on a rapidement besoin de quelqu'un pour prêter mains fortes à l'équipe de devs.

En tant que stagiaire en IA, tu joindras l'équipe de Recherche et contribueras au développement d'algorithmes d'apprentissage pour le prochain module de Personnalisation de notre engin de recherche. Tu travailleras autant sur le développement théorique des modèles d'intelligence artificielle que sur leur mise en place dans un environnement de production. Une équipe dynamique t'épaulera dans tes tâches quotidiennes et t'offrira un environnement d'apprentissage de qualité pour te permettre de te développer et d'acquérir une précieuse expérience de travail. Le module de Personnalisation servira à mieux cibler les besoins des usagers de l'engin de recherche dans le but d'offrir les meilleurs résultats de recherche possibles selon leur situation géographique, socioéconomique et des autres facteurs disponibles.


Clinia is a tech start-up that is developing a search infrastructure for the digital health system of tomorrow. Businesses of all sizes use our suite of tools to make it easier for their users to navigate the Canadian healthcare system. Know that to get there, we work with the most cutting-edge and we have no intention of stopping. With the tech challenge getting bigger and bigger, we quickly need someone to lend a hand to the dev team.

As an AI intern, you will join the Search team and contribute to the development of learning algorithms for the next Personalization module of our search engine. You will work as much on the theoretical development of artificial intelligence models as on their implementation in a production environment. A dynamic team will support you in your daily tasks and offer you a quality learning environment to allow you to develop yourself and gain valuable work experience. The Personalization module will serve to better target the needs of users of the search engine in order to offer the best possible search results according to their geographic, socioeconomic situation and other available factors.
Duties and Responsibilities
Ton rôle:
- Intégrer l'équipe de Recherche et participer au développement de la plateforme Clinia et de ses plateformes partenaires
- Travailler avec l'équipe de Recherche à l'amélioration de notre module de Personnalisation
- Investiguer les techniques le plus récents dans le domaine du traitement naturel de la langue
- Coder des pipelines de données et des modèles d'apprentissage machine pour mieux comprendre les intentions des utilisateurs
- Collaborer avec un équipe d'ingénieurs et chargés de project dans les sessions de brainstorming
- Participer à la planification des sprints bihebdomadaires et la vision à long terme de l'équipe

Your role:
- Join the Research team and participate in the development of the Clinia platform and its partner platforms
- Work with the Research team to set up the Personalization module
- Research state-of-the-art natural language processing techniques
- Implement pipelines and models to better understand user intentions
- Work collaboratively with a team of engineers and project managers in brainstorming sessions
- Participate in the planning of biweekly sprints and the team's long term vision
Knowledge and Skills
- Expérience en Python
- Connaissance de librairies open-source pour l'apprentissage machine(Pandas, PyTorch, Tensorflow, Scikit-Learn, autres)
- Connaissance en apprentissage machine
- Expérience avec les services web(AWS), un atout
- Connaissance en traitement des langues naturelles(TLN), un atout
- Esprit d'équipe

- Experience with Python
- Knowledge of open-source librairies for Machine Learning(Pandas, PyTorch, Tensorflow, Scikit-Learn, others)
- Knowledge of Machine Learning
- Experience with web services(AWS), a plus
- Knowledge of Natural Language Processing(NLP), a plus
- Team spirit
Education Required
Baccalauréat en sciences informatiques, baccalauréat en génie logiciel, baccalauréat en génie informatique, baccalauréat en mathématiques, autre baccalauréat pertinent
What are people saying about Career Launcher?
Hear first-hand from the interns and employers who benefit from the program.
View All Testimonials

I feel that my internship was a meaningful position where I got to make a real difference in the College. It was very stimulating work  that was both fun and challenging. I got to meet many different people within the College and outside in the community. I would  recommend a similar experience to other interns because it provides a much greater understanding of how sustainability really  works in a post-secondary institution than what you can learn in a classroom. 
Megan Hardman
Bow Valley College
A few of the great employers we have supported
Our funding helps them address labour shortages, diversify their workforce, and strengthen their industry.
Get Started