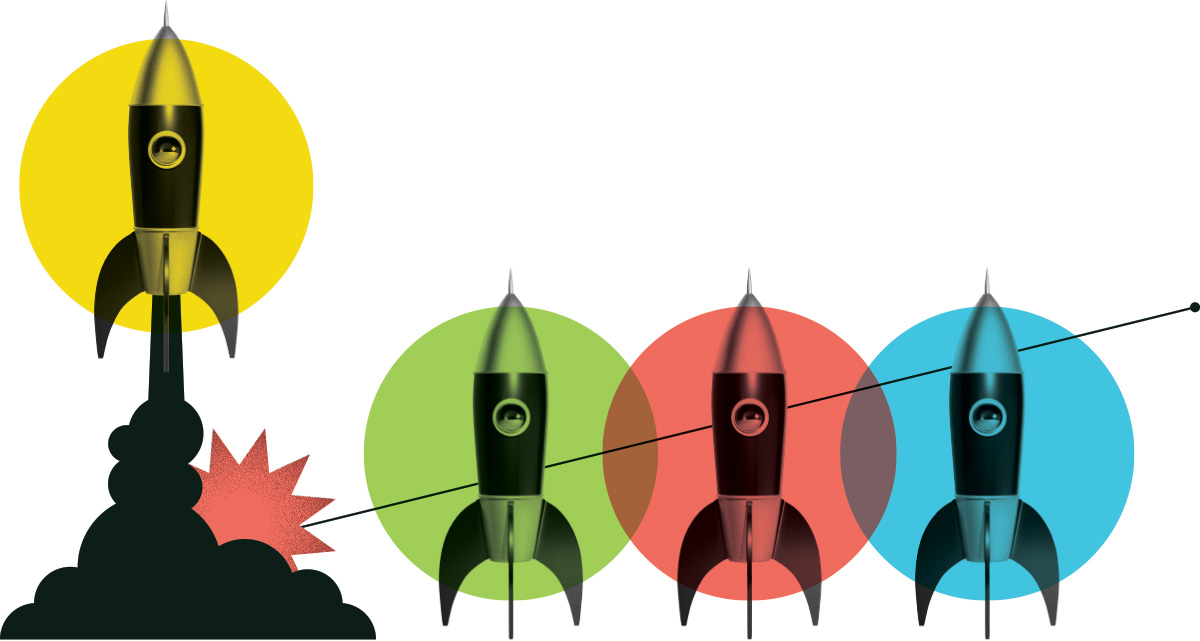 Technical Graphic Designer (UX/UI)
Radish Cooperative
Posted: August 18, 2021
Location: Montreal, office or remote depending on COVID-19 measures in place place and candidate's preferences., Quebec
Internship Program: Digital Tech
Salary Range: $50,000 - $60,000
Hours per Week: 35
Start Date: September 6, 2021
End Date: March 6, 2022
Job Description
Radish is a restaurant technology cooperative that is looking to bring forth a more equitable relationship between restaurateurs, delivery drivers and consumers. The restaurant industry is one that is currently experiencing massive upheaval, from the likes of large foreign technology conglomerates, rapidly evolving consumer tastes and a world that urgently needs to address several major social, environmental and economic challenges. Amidst this disruption, we are looking to preserve the distinctive character as well as the 1.2M jobs of the Canadian restaurant industry through technical prowess and cooperative action.

In order to 1) create a world-class products and features that enhance our customers' experiences with the Radish brand and 2) visually communicate the mission and various initiatives of the cooperative to the general public, its members and its partners in a esthetic fashion that reflects the its image and values, we are looking to hire a graphic designer who will join the dynamic and growing Branding team. Reporting directly to the Chief Marketing Officer, the Technical Graphic Designer will have the unique opportunity to share his/her ideas and creative contributions with different areas (engineering, communications...) of a rapidly growing organization.
Duties and Responsibilities
The role's duties and responsibilities will entail:

• Establish creative direction for the company as well as brand guidelines that will contribute to define the brand's image.
• Create and design various materials for print and digital collateral.
• Work closely with the engineering team to create wonderful user experiences and interfaces.
• Help increase engagement on our various social media channels through the creation of engaging visual content.
• Develop different graphic concepts and participate in the communication strategy (both digital and physical).
• Lead the creation of aesthetic visual content for promotional materials and marketing campaigns.
• Provide technical assistance and advice during editing, printing and publication.
• Contribute to other general tasks within the framework of the operation of the cooperative.
Knowledge and Skills
Knowledge and skills sought:
• Bilingual, ideally with strong spoken and written French.
• Demonstrated results from creative work, whether from previous employment, academics, extracurriculars or personal interests.
• Knowledge of front-end languages and frameworks (HTML, CSS, JS, Angular, React, Vue, etc.)
• Capacity to work both independently and in collaboration with other teammates.
• Ability to quickly adapt and learn new skills on the ground.
• Comfortable with ambiguity and adventure, but also diligent when dealing with the mundane.
• An appreciation and interest towards the cooperative ideals and social and environmental causes.

Nice to haves:
• A strong following on social media accounts managed by the candidate.
• An aptitude for photography (provide photo samples).
• Graphic design skills (provide design samples).
• Experience in the food service & hospitality sector or at a technology startup.
• An appetite for tasty things.
Education Required
Post-secondary
What are people saying about Career Launcher?
Hear first-hand from the interns and employers who benefit from the program.
View All Testimonials

"I think it is a wonderful program to support small companies in making strategic hires that they might not do on their own" 
Geordie Adams
PubliVate Inc.  
A few of the great employers we have supported
Our funding helps them address labour shortages, diversify their workforce, and strengthen their industry.
Get Started