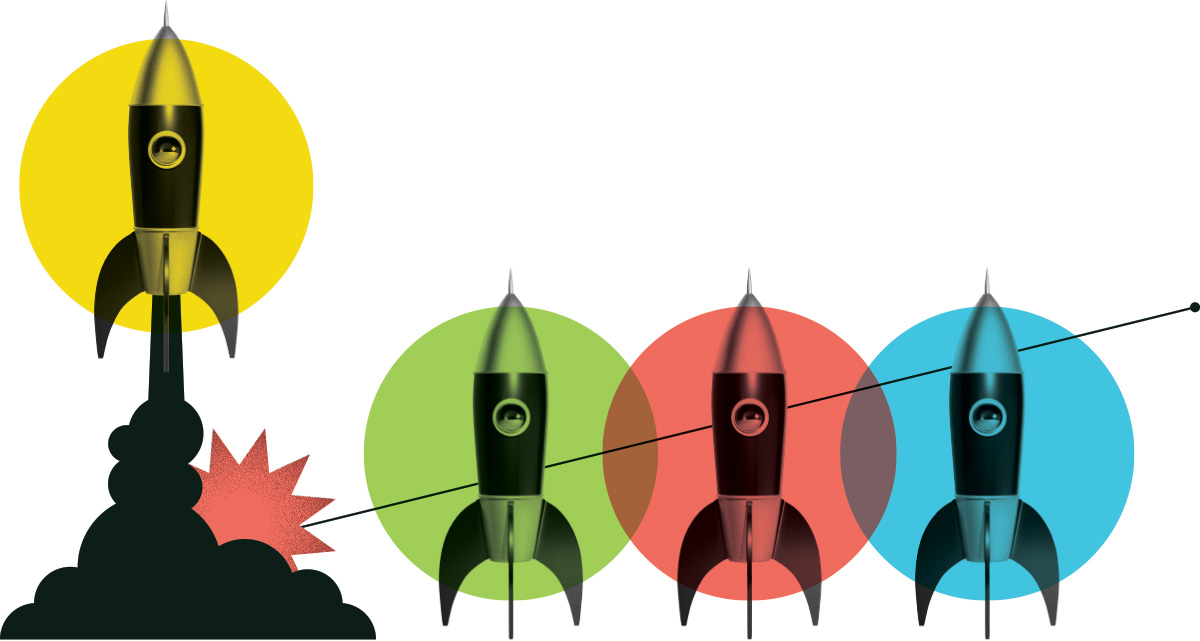 AI Developer Intern
C&C Acrylic Robotics Inc.
Posted: August 4, 2021
Location: Montreal, Quebec
Internship Program: Digital Tech
Salary Range: $50,000 - $60,000
Hours per Week: 40
Start Date: July 4, 2022
End Date: December 30, 2022
Job Description
Who are we looking for?
We are looking to onboard a full-time intern eager to get hands-on experience with AI development at Acrylic. We're looking for someone passionate about Acrylic, excited about the startup space, and eager to learn and grow alongside the company. This is a paid 6-month internship with the potential for a continued position if the fit is right. You will be working directly alongside our engineers and joining a young, fun, multidisciplinary team of artists, engineers, and art lovers.

Why might you like working at Acrylic?
● We're mission-driven and care deeply about radically changing the status quo in the art world. The problem we're solving is massive and your work has the potential to impact millions around the globe. You'll get to be part of something big when it's just getting started.
● We're a small, tight-knit team — we move quickly and loathe all things bureaucracy. You'll have a chance to see your contributions implemented in real-time.
● You'll wear all the hats, and will have the freedom to make big, autonomous decisions with big impact. We promise you a lightning-fast feedback loop that will allow you to grow and improve far faster than you would working as a cog in a big corporate machine making relatively few decisions of consequence.
● We don't just work with cutting-edge tech, we build cutting-edge tech — stuff that doesn't exist yet. You won't be following cookie-cutter recipes and ticking boxes.
● You'll have full autonomy over how you spend your days — no micro-managing. You'll learn how to set ambitious but achievable sprint targets, and we'll help build a work environment that lets you do your best work.
● We care deeply about building a diverse, inclusive work environment and ask all applicants why they think it's important to have more women & minorities in STEM fields and are quick to filter out candidates based on poor answers. This past summer 2/3 of our team was female-identifying. Welcome to startup culture 2.0.

Duties and Responsibilities
As an AI development intern at Acrylic, you will play a pivotal role in scoping, designing and developing our AI infrastructure to meet our technical project needs. In addition, you will be working with current team members to update and maintain current AI systems. Some of the systems we are looking to develop include:
● A robotic quality assurance feedback system to ensure the painted brushstrokes are similar to the artist's
● Reinforcement learning systems to teach our robotic arm how to replicate brushstrokes
● Integrating pre-existing AI systems with a new industrial robotic arm
● Building a virtual simulation environment to improve model training speeds

Knowledge and Skills
Knowledge and Skills — Technical
Baseline:
● Python
● Experience in building AI systems (RL, CNNs, or others)
● A Bachelor's degree in computer science or equivalent

Nice-to-haves:
● Familiarity with virtual simulation environments or VR systems
● Experience with machine learning and computer vision (i.e., OpenCV)
● Experience with camera-robotic AI integration
● Technical project management skills
● Hands-on experience with painting or fine art

Knowledge and Skills — General
Baseline:
● Communication skills: you can explain what you're working on and why it's important to Acrylic's mission to a variety of audiences. You can translate between business goals and tech requirements.
● Grit, resourcefulness, creative problem-solving: you can always find a solution to something, even if it's not perfect, and you're able to think outside the box.
● Entrepreneurial/growth mindset: you love the thrill of continuous improvement, you're constantly seeking out new ways of doing things and you push boundaries.
● Self-starter, autonomy: you can take on a project, scope it and get to work. You prefer work environments where you have a significant amount of responsibility and autonomy and are able to self-manage and make key decisions.
● Curiosity: you're a forever learner with an inquisitive mind who wants to understand how everything works. You're not afraid to pick up a textbook and teach yourself a new skill that's needed that falls outside your pre-existing knowledge base.

Nice-to-haves:
● Big bonus points if you're an artist or art-lover!
● Multidisciplinary tech background or interests (big bonus points if you've worked with machine learning, mechatronics, computer vision, mechanical design, etc.)

Education Required
Bachelor's Degree in Engineering, Computer Science, or Similar
What are people saying about Career Launcher?
Hear first-hand from the interns and employers who benefit from the program.
View All Testimonials

"I think it is a wonderful program to support small companies in making strategic hires that they might not do on their own" 
Geordie Adams
PubliVate Inc.  
A few of the great employers we have supported
Our funding helps them address labour shortages, diversify their workforce, and strengthen their industry.
Get Started