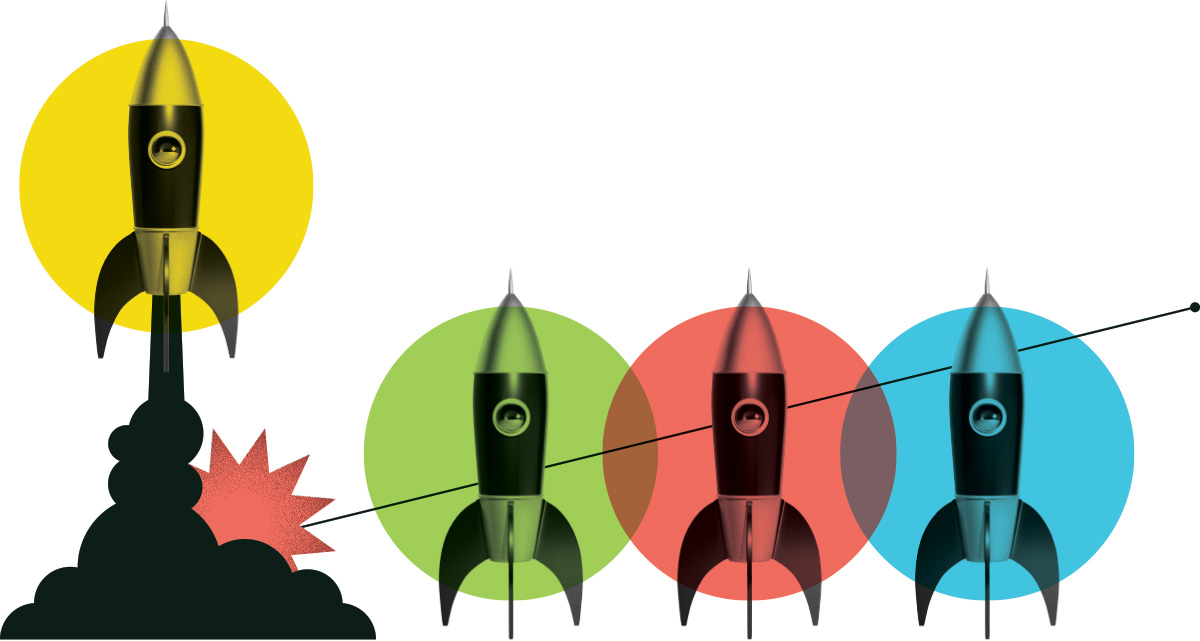 Climate Analyst
Mantle314 Developments Inc.
Posted: April 26, 2022
Location: Toronto, Ontario
Salary Range: $60,000 - $70,000
Hours per Week: 38
Start Date: May 2, 2022
End Date: October 31, 2022
Job Description
Mantle Developments is looking for a Climate Analyst to join our team. The successful candidate will liaise with clients across a spectrum of sectors (including finance, government, real estate, and construction) to develop emissions reduction strategies to minimize whole-life cycle carbon and work towards net zero emissions construction, buildings, and developments. They will be responsible for research and planning (supporting technical and policy analysis, strategy development, and implementation), and data analysis (developing compliance documentation for green building certification; enhanced climate-related disclosure projects including LEED, Zero Carbon, and GRESB; and carbon assessment projects).

This internship is 6 months in duration and is being offered as a full-time position under the Science Horizons Youth Internship Program, with the intention of full-time employment upon completion, subject to performance and fit. Being located in one of our office cities – Toronto or Vancouver – is an asset so you can periodically work in person, but not required.

WHO YOU ARE
You are a self-starter, team player, and doer who is talented at communication and technical analysis. You want to work on unique, impactful projects at a company helping organizations system become climate-smart. You are a professional who can independently lead with consistent rigor in producing quality work product and analysis, foster internal collaboration and mentorship, and embrace accountabilities. You thrive in an ultra-fast-paced environment and have a deep desire to radically own your impact and embrace the freedom of managing your own time. You are deeply committed to the creation of structures and infrastructure that are low carbon, climate-resilient, adhere to high standards of environmental responsibility, and want to empower companies to manage climate risk and benefit from climate opportunity.

WHO WE ARE
Mantle Developments translates climate change concerns for the built environment. We provide leading expertise in climate risk, resiliency, and low-carbon life cycle solutions so that developments across Canada can be net zero-ready. We assist clients in understanding, assessing, and developing climate-smart solutions to manage climate risks and harness opportunities for the buildings and infrastructure of tomorrow. Our focus areas include building and infrastructure embodied carbon life cycle assessment, operational carbon management, green building consulting, net-zero and climate resilience strategies, and building certifications - including LEED, Zero Carbon Building Standard, Fitwel, Toronto Green Standard, BOMA Best, Vancouver Zoning Bylaw.

OUR HIRING PHILOSOPHY
We are always on the lookout for committed and passionate climate-change professionals interested in contributing their talents in a challenging, energetic, and inter-disciplinary environment. If you feel you meet at least 70% of the qualifications we are looking for and are determined to make a difference, we encourage you to apply.

We strive to build a team that reflects the diversity of the communities we live and work in. We encourage applications from traditionally underrepresented groups such as women, visible minorities, Indigenous peoples, people identifying as LGBTQ2SI, veterans, and people with disabilities. If we can make this easier through accommodation in the recruitment process, please let us know.
Duties and Responsibilities
Activities that will be performed by the candidate include, but are not limited to:
• Consulting with clients across various sectors (finance, government, real estate, and construction) who are pioneering development efforts to minimize whole-life cycle carbon and work towards net zero emissions developments
• Managing climate and green building rating systems, certifications, and mandatory compliance documentation, including LEED, Zero Carbon Building Standard, Envision, BOMA Best, Toronto Green Standard, and other similar programs
• Working with portfolio and company-level sustainability and climate-related frameworks and disclosure programs, including Sustainability Accounting Standards Board (SASB), Global Real Estate Sustainability Benchmark (GRESB), Global Reporting Initiative (GRI), Carbon Disclosure Project (CDP), Partnership for Carbon Accounting Financials (PCAF), and other similar programs
• Providing support functions including report and proposal drafting, strategy development, energy modelling, operational carbon calculations, research, and training

Knowledge and Skills
Technical skills:
• Your toolkit includes climate analysis, energy modelling, net zero / high efficiency mechanical design, life cycle assessment software, MS Office, and web-based business tools (Slack, Zoom, G-Suite, etc.).
• Experience with life cycle assessment, including whole building-level or product-level environmental and cost assessments, is an asset.
• Experience in performing energy modelling and energy audits, including ASHRAE Level II audits, is an asset.
• Experience in project and construction cost estimation and pro forma is an asset.
Project leadership: You are a strategic thinker with developing skills in project management, business acumen, accountability, and financial proficiency. You have:
• Influence and the ability to gain trust and inspire and bring teams together to effectively achieve their goals and objectives
• Expertise partnering with internal and external stakeholders to identify business challenges and opportunities to develop effective strategies to realize visions
• Exceptional written and verbal communication skills, including the ability to make presentations at the executive or government level, and translate complex findings into concise yet comprehensive reports, recommendations, and policies
• The drive to stay up-to-date or ahead of the curve with best practices in climate-smart engineering
Other knowledge and experience:
• Experience in engineering and analysis, including consulting with real estate, government, construction, architecture, and engineering clients.
• Expertise in the areas of green building certifications, energy modelling, energy audits, net zero mechanical design, life cycle assessments.

Education Required
A post-secondary degree in engineering or environmental science (or equivalent) is required. Advanced degrees (MASc, MSc, MBA, PhD) are not required, but considered assets.
Certification Required
PEng and/or LEED AP or similar designations are not required, but considered assets.
What are people saying about Career Launcher?
Hear first-hand from the interns and employers who benefit from the program.
View All Testimonials

I would highly recommend this program to recent graduates, finding work directly out of school can be challenging and many jobs want experience prior to hiring. This internship has provided me with plenty of experience and has led me to another position which will increase my employability.
Brandon Gordon
Heartland Forest Nature Experience
A few of the great employers we have supported
Our funding helps them address labour shortages, diversify their workforce, and strengthen their industry.
Get Started