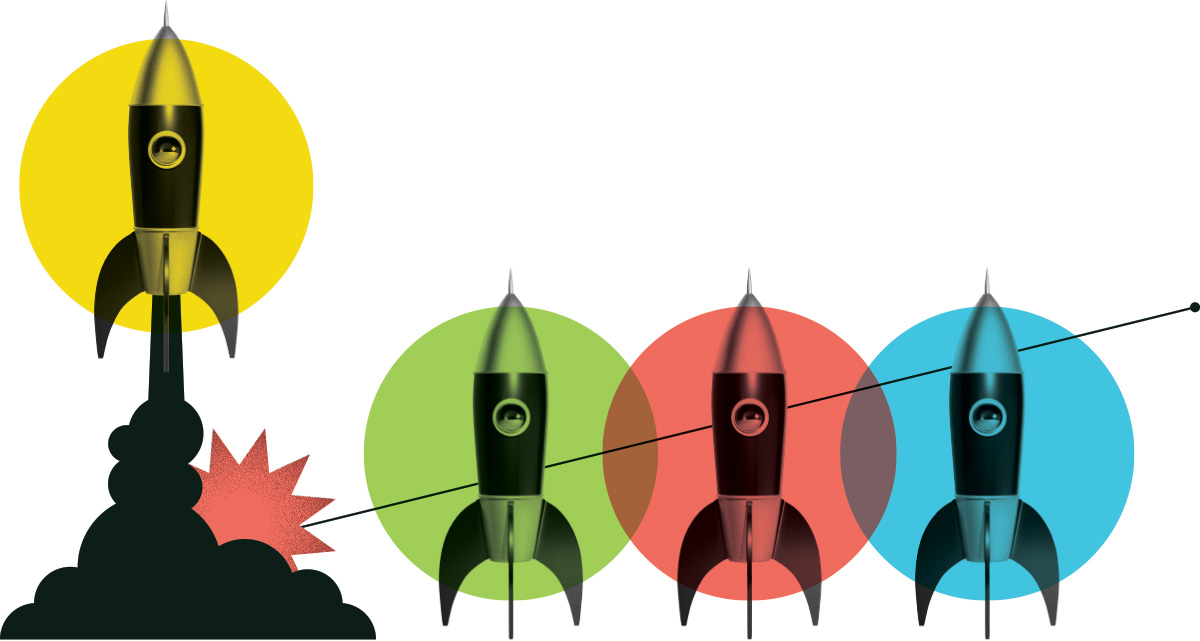 Project Coordinator for CCAP (Community Climate Action Plan) Art Competition
Thompson Rivers University
Posted: May 1, 2023
Location: Kamloops, BC
Internship Program: ImpAct
Salary Range: $0 - $10,000
Hours per Week: 35
Start Date: July 31, 2023
End Date: October 27, 2023
Job Description
Community Climate Action Plan - TRU Art Competition

Overview

The Kamloops Community Climate Action Plan (CCAP; https://letstalk.kamloops.ca/climateaction) strives to build upon the City of Kamloops' commitment to provide a healthy and sustainable community by promoting 'Eight Big Moves'. Each of the Eight Big Moves outlined below are geared towards the overall impactful goal of achieving an 80% emission reduction in Kamloops by 2025:

1. Low Carbon Development
2. Car-Light Community
3. Zero Emissions Transportation
4. Zero-Carbon Homes & Buildings
5. Zero-Waste/Circular Economy
6. Renewable Energy
7. Municipal Climate Leadership
8. Healthy Urban Ecosystem

Sustainability is a core value at TRU, and through campus-wide programs facilitated by the Sustainability Office, we continuously endeavor to contribute to Kamloops' climate action plan & the Eight Big Moves.

The following proposal for the Community Climate Action Plan - TRU Art Competition has been created to promote, engage and inform both TRU students, staff and faculty, and Kamloops residents about the CCAP Eight Big Moves through a walkable tour of original art at eight campus locations (either ground-mounted or mounted on buildings or structures) that showcase each of the Big Moves. Each location will highlight a site-specific Big Move occurring at TRU with one piece of art installed per site. Each location will also have a poster on a stand so that visitors can learn about the project as a whole, and have a QR code that will link to a TRU website that will provide further details about: what TRU is doing and what the City is doing specifically in regards to each of the Big Moves, and what actions individuals can take to contribute to each of the Moves.

Artworks will be submitted to the competition by local artistic collaborators and adjudicated by a diverse committee consisting of members of TRU staff & faculty (MarCom, Visual Arts, Trades, IT, etc.) in addition to representatives from the City of Kamloops, Kamloops Art Council, and the Kamloops Art Gallery (adjudicator commitments still need to be finalized).

This project, which has a focus on the community of Kamloops as a whole, ties-in very well with TRU's Vision Statement: Community-minded with a global conscience, we boldly redefine the university as a place of belonging — Kw'seltktnéws (we are all related and interconnected with nature, each other, and all things) — where all people are empowered to transform themselves, their communities, and the world.

Inspiration

The main inspiration for wanting to mount this project is to promote the City's Community Climate Action Plan – which is a very strong plan – in order to get the TRU community (primarily) and the Kamloops community (secondarily) engaged with the plan. The idea to do this through murals is inspired by the following art project: The Vancouver Biennale - is a non-profit charitable organization that exhibits great art in public space, creating a catalyst for learning, community engagement, dialogue, and social action.

Art Competition Details

The competition is:
o Open to any TRU or Kamloops community member
o Designed primarily to solicit submissions from student, emerging and new artists
o Geared towards any sort of artwork including murals, sculpture, photography or projection-based.
o Committed to create artwork that encourages a long-standing discussion surrounding the Community Climate Action Plan and the Eight Big Moves. Artwork will be on display on the campus for five years
o Structured to provide a sustainability-minded framework for artists to work within and build upon while also allowing for artistic expression
o Intended to culminate in an accessible walking tour with a handy map available both online and at the Sustainability Office
o Available for an array of sponsorship opportunity support with outreach conducted through the TRU Sustainability Office

Locations

Each location has been strategically selected to represent what the corresponding CCAP Big Move stands for. At each location, a QR code will be located on a nearby poster on a stand which would direct the user to a designated TRU subpage comprising of all art work details including the Big Move it represents, the artist's bio, partners, sponsorship details and more.

Budget

o Artwork: $32,000 ($4000 allotted towards the production and installation of each art work (total of 8))
o Artist Honorarium: $8,000 ($1000 given to each participating artist (Total of 8))
o Project Coordinator (contractor management fee): (not paid by TRU: $10,000)
o (Permit Fees: $800 (if needed))
o Didactics: $800 (Plinth, QR codes, printed maps)
o Incidentals: $8400
o Total Budget: $50,000 is allocated from TRU

In Conclusion

In addition to promoting the City of Kamloops' CCAP Eight Big Moves, the Community Climate Action Plan Art Competition aims to further promote and enhance TRU's mission of sustainability by creating engaging, thought-provoking visual content in an impactful campus-wide scale. This initiative also opens doors to further campus and community engagement with the possibility of sustainability-led walking tours, festivals, artist talks and more.
Duties and Responsibilities
The project coordinator will work closely on this project with the TRU Manager of Sustainability Programs. The Coordinator will be responsible for putting out a call for submissions to the Kamloops and region art community to seek submissions of art installations for the eight predetermined spots around the campus. The Coordinator will be the main point-person to deal with enquiries from artists about the project. They will also be in charge of putting together an adjudication committee to adjudicate all the submissions and arrive at the eight winners. They will also help coordinate contractors and any consultants or others needed to install the art at the eight installations (when the time is appropriate for the installations). They will also help coordinate any generic signage or wayfinding signs needed so that the public can find their way around the campus to the eight locations. Working with the TRU web-master, the Coordinator will make sure all digital information about the project in easily found online.
Knowledge and Skills
Although the Coordinator does not need to be an expert in any one of the following fields, they should have a solid working knowledge of the following: project management; excellent customer service skills (in order to appropriately work with many artists and adjudication committee members); strong knowledge of Microsoft Word and Excel; knowledge of how to run meetings; knowledge of how to put out a media release to the local media; and interest in making the world a more sustainable place.
Education Required
2 Year Diploma or Undergraduate Degree
Certification Required
n/a
What are people saying about our programs?
Hear first-hand from the employers and job seekers who have benefitted from one of our programs.
View all testimonials

My work placement was a rewarding experience and I learned so much. The program is appealing for those who want to make an impact in the lives of others.
– Elo Eloho Igho-Osagie, Student

Here are a few of the great employers we have supported.
Do you want to address your labour shortages, diversify your workforce, and strengthen your organization?
Get started