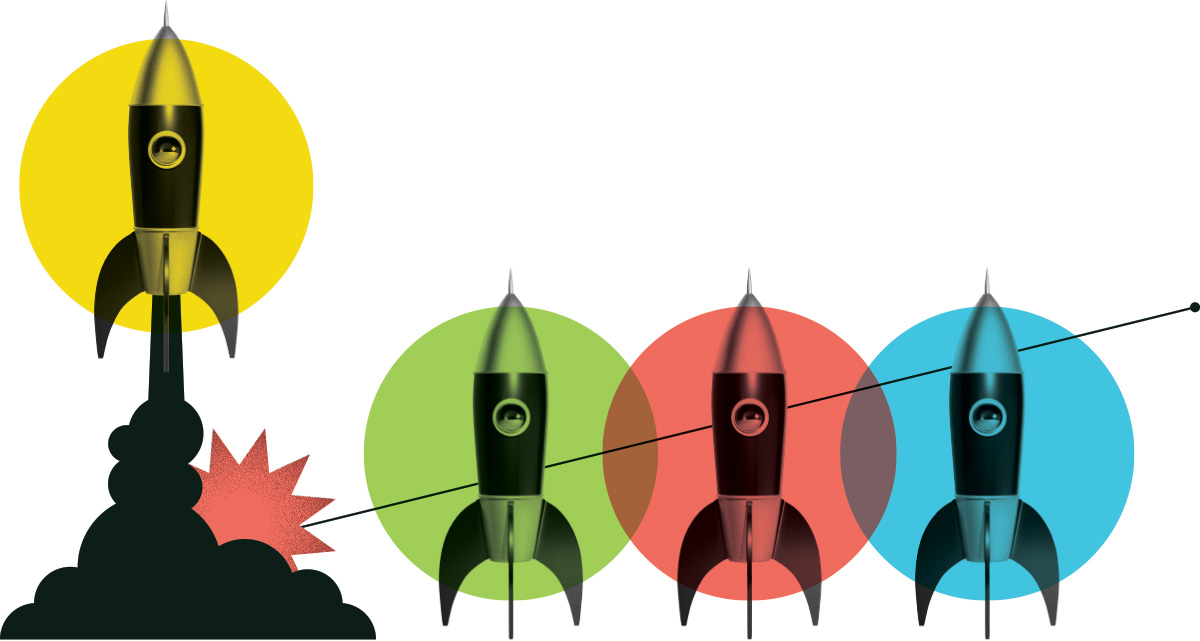 Water Quality Research Associate
Haliburton County Community Cooperative
Posted: July 13, 2021
Location: Minden, ON
Internship Program: Natural Resources
Salary Range: $30,000 - $40,000
Hours per Week: 35
Start Date: June 12, 2023
End Date: January 31, 2024
Job Description
Description:
We are looking to employ an Water Quality Research Associate for up to a 36-week period to support the expansion of the Woodlands and Waterways EcoWatch Program (WWEW) and to assist the WWEW Coordinator with our Water Quality Testing Pilot Project – an initiative that will lead to standardized Water Quality testing throughout the region. The success of the WWEW program to date is thanks in part to funding for internships from Career Launcher in 2019, 2020, 2021, and 2022. Three of the interns hired by U-Links with Career Launcher's previous support were ultimately offered full-time contracts with us. Two of these later leveraged their experience with us to move another step up in their environmental careers. One intern secured a position as an Environmental Officer with a large municipality and another in the Regulatory Division of a global mining company. The other 2 interns have been offered permanent positions at other environmental organizations. We have a proven track record for providing interns with the skills and experience they need to launch their careers. We also really enjoy being part of the career development of young environmental workers.

*We encourage Indigenous youth, youth with disabilities and youth from a visible 'minority' group to apply. We include rural youth in our organization's definition of "youth who experience barriers". All rural communities and their community members experience systemic barriers. We think it is important for Career Launcher to understand the context within which this internship position has been created. Here is the larger project description:

Project Description:
With the impact of climate change, development impacts and the rise of invasive species, the monitoring of aquatic and terrestrial ecosystem health is of utmost importance. In July 2019, U-Links launched a pilot project which coordinated and leveraged the resources of lake associations, Trent University School of the Environment, Fleming College School of Environmental and Natural Resource Sciences, citizen scientists and the Dorset Environmental Science Centre (DESC) to start a benthic biomonitoring program for participating lake associations in Haliburton County that could be replicated in other regions of the province. The pilot project was effective in obtaining baseline information for a number of lakes in Haliburton County. All lake associations that were involved in the initial pilot project were engaged in the expansion of the program in 2020, involving additional lakes in the Haliburton and Kawartha Lakes region. In 2021 the program was formalized as Woodlands and Waterways EcoWatch (WWEW) and was broadened in scope to include forest health monitoring in collaboration with the Haliburton Highlands Land Trust (HHLT).

In 2022, we identified the need to incorporate physical and chemical data into the aquatic program to fully understand the health of these lakes. "Testing the Waters" Water Quality Monitoring Pilot was initiated in the summer of 2022. With the input of several limnologists and other experts we developed best practices and protocols, solidified an analysis laboratory, completed data management and reporting templates, and have trained numerous citizen science volunteers to take part in the program. We currently monitor 35 sites on 24 lakes including a control site with the intention of providing the protocols and procedure for use across the County in the future.

Woodlands and Waterways EcoWatch is a community based environmental monitoring program coordinated by the U-Links Centre for Community-Based Research in conjunction with several volunteer and not-for-profit organizations in the Haliburton County and Kawartha Lakes Region. The program utilizes the resources and knowledge of Trent University and Fleming College to assist community organizations monitor the long-term health of the forests and lakes of Haliburton County and Kawartha Lakes region. Our work to date has resulted in the following:
- Formation of the Woodlands and Waterways EcoWatch steering committee with representation from U-Links, Trent University, Fleming College and community stakeholders.
- Creation of a protocol for benthos and terrestrial biomonitoring resulting in the consistent collection of data, and the development of two new biomonitoring courses at Trent University and Fleming College.
- Establishment of sampling sites on 25 lakes in Haliburton and Peterborough Counties- benthos sampling and subsequent analysis was conducted at each of these sites.
- Establishment of 29 Permanent Sample Plot in forest environments on HHLT properties.
- Launch of a new Water Quality Testing Pilot Project with 10 lake associations and 24 lakes in 2022.
- Collecting 600 data points for water quality on 24 lakes in the first year of the pilot program.
- Providing water quality monitoring protocols to all 60 Lake Associations in Haliburton.
- Reports and data provided to the corresponding lake associations, the Ontario Benthos Biomonitoring Network at the Dorset Environmental Science Centre (DESC), and the national online database DataStream.
- Educating members of the public about benthic biomonitoring in collaboration with local organizations through workshops, webinars, and presentations.
- Creation of a citizen science program and training lake association volunteers in benthic sampling protocols.
- Training and professional certification of 10 volunteers (citizen scientists) in OBBN sampling protocols.

Water Quality Research Associate Job Description:
36 weeks, $22.50/hr
Duties and Responsibilities
RESPONSIBILITIES:
The incumbent works with the U-Links Program Coordinator to determine current priorities on a biweekly basis to ensure workload does not exceed time available. Priorities will shift during the employment term.
- Liaise with the l Program Coordinator, Director, and Administration and Logistics Coordinator.
- Data Collection: Collect environmental data to classify both aquatic and terrestrial biomonitoring sites, assist with data analysis and incorporate data into environmental reports.
- Logistics: Assist the Program Coordinator in coordinating site access and field work logistics with local project partners involved in Water Quality programming and other projects as required.
- Equipment Maintenance: Clean, maintain and calibrate field operation equipment and report any damages or concerns to the Program Coordinator.
- Project Supervision and Support: With the support of U-Links staff, supervise and facilitate student work.
- Program Funding: Work with the U-Links staff and Management Committee to explore funding opportunities. Provide presentations to community organizations to encourage contributions that will support U-Links programming needs.
- Media: Collaborate with U-Links staff to write newsletters, press releases for media as well as social media posts for Instagram, Twitter, and Facebook
- Represent U-Links at University Open House and other events to recruit students interested in community-based research
- Committee Relationships: Attend U-Links Management Committee and Woodlands and Waterways EcoWatch Steering Committee and subcommittee meetings; follow up on action items.
- Special projects as required and other duties as directed by the Program Coordinator.

Knowledge and Skills
QUALIFICATIONS:
- A technical diploma or degree in the field of environmental technology, environmental sciences, biology, ecosystems management, or similar field.
- Field knowledge of ecological monitoring and sampling methods (e.g., water quality) is required. OBBN certification and/or experience with vegetation sampling protocols are preferred.
- Reliable access to a vehicle and a valid driver's license is required. No public transportation exists in Haliburton County and the incumbent will be expected to transport themselves to field sites.
- Strong written and oral communication skills.
- Attention to detail and critical thinking skills.
- Knowledge of environmental research practices, and an ability to remain cognizant of changing environmental issues relative to Haliburton County.
- Strong time management and organization skills. Must be able to assess, prioritize, and manage multiple responsibilities.
- Competency with Microsoft Office and with social media platforms (e.g., Facebook, Twitter, Instagram).

ATTRIBUTES:
- Able to work in a team environment and collaborate with fellow employees, community partners, and post-secondary students.
- Able to work independently.
- Ability to meet physical demands of the job and perform moderately rigorous fieldwork, including but not limited to carrying equipment up to 50 lbs. in all types of weather, all seasons while often exposed to biting insects.
- Strong work ethic and self-starter, able to effectively manage multiple priorities, and adapt to change within a fast-paced environment.
- Knowledge of Haliburton Community is considered an asset.
Education Required
Post-secondary education in environmental technology, environmental studies, environmental sciences, biology, resource management, ecosystem management or similar.
Certification Required
OBBN Certification - Ontario Benthic Biomonitoring Network or ability to attain in short order, Pleasure Craft Operator's Card (or ability to attain), Ontario Drivers License, First Aid/CPR (or ability to attain), U-Links will provide all other certifications (example: Health & Safety, Accessibility, WHMIS, ice safety, water safety etc.) We will also provide professional development opportunities in Project Management, Grant Preparation or other topics related to work in the sector.
What are people saying about our programs?
Hear first-hand from the employers and job seekers who have benefitted from one of our programs.
View all testimonials

An internship is a truly valuable and worthwhile use of your time. It opens doors to interact with people from all sort of disciplines and backgrounds which in turn develops you as an individual. Working with Plotly, which creates open-source software, I was able to learn and work with so many talented individuals, and it all comes together when you see researchers, academics, and industry professionals using tools that you contributed to developing. It's a truly worthwhile endeavor and I would wholly recommend it to any grad
Hammad Khan
Plotly Technologies Inc.
Here are a few of the great employers we have supported.
Do you want to address your labour shortages, diversify your workforce, and strengthen your organization?
Get started