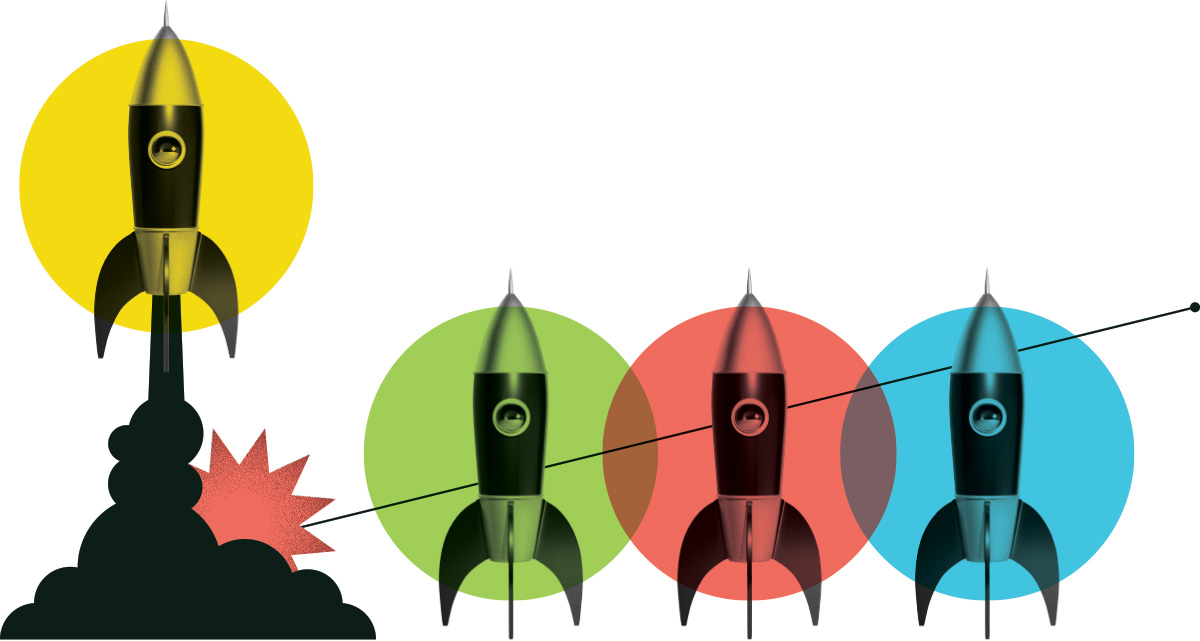 Project Coordinator
SmartNet Coalition Non-Profit Corporation
Posted: May 3, 2023
Location: Ottawa, ON
Internship Program: ImpAct
Salary Range: $30,000 - $40,000
Hours per Week: 30
Start Date: July 9, 2023
End Date: October 28, 2023
Job Description
Smart Net Coalition is a Canada-wide non-profit network of sustainable businesses and groups working together to address the environmental, social, and economic challenges facing Canadians. We facilitate connections between sustainability-minded folks so we can accomplish larger and more impactful projects. Our local chapter provides Ottawa-specific resources and events. Through our work connecting sustainable businesses to work together on sustainable projects, we focus on the below United Nations Sustainable Development Goals (SDGs).

7 - Affordable and Clean Energy - many members are focused on providing renewable energy to residential and commercial stakeholders. For example, we have several members offering energy advising services and solar installations.
8 - Decent Work and Economic Growth - our goal is to build the Canadian sustainable economy through business collaboration. This means facilitating economic growth while paying workers fairly and working with social and planetary good in mind.
9 - Industry, Innovation and Infrastructure - many members are currently start-ups working on innovative clean technologies, such as new solar and battery technologies.
11 - Sustainable Cities and Communities - many members are focused on housing-related projects, such as affordable housing, cohousing, and net-zero housing.
12 - Responsible Consumption and Production - our mandate is primarily about sustainable business and growing the sustainable economy - a large part of this is encouraging responsible consumption and production.
13 - Climate Action - our mission is to build the Canadian sustainable economy through business collaboration. Climate action is at the core of our members' and our organization's interests, and continues to be the reason that we participate in this work.

The Project Coordinator will be a key part of the Smart Net Coalition team over the course of their term. They will have influence over all parts of the organization, therefore allowing them to make meaningful contributions to all six SDGs listed above. They will help to (1) plan, execute, and follow-up on our Annual Sustainability Showcase, (2) plan and execute promotional campaigns and outreach to grow and support the Smart Net Coalition membership, and (3) connect with community to source sustainable project opportunities (e.g., affordable housing, net-zero buildings, sustainable transportation, waste reduction) for the Smart Net Coalition membership to collaborate on.

This is a hybrid role located in Ottawa, Ontario. The ideal candidate is able to be within commuting distance of Ottawa from July-October, 2023.

Important: Smart Net Coalition is an equal opportunities employer. Marginalized people may self-exclude from a job application when they don't meet every single criterion. If you have some of the qualities we are looking for, or feel like you would make a good impact in a socially and environmentally responsible way, we encourage you to apply anyway!
Duties and Responsibilities
(1) Community outreach and project sourcing (50% of time)
One key piece of the Smart Net Coalition Voting Membership is the ability to collaborate on projects with other members. The idea is that members can come together to work on projects that may be too large or interdisciplinary for any one member to complete individually. Members can trust and work with each other since they have all joined the Coalition with businesses and interests related to social and environmental sustainability. The Project Coordinator will take initiative to source projects within the community for members to collaborate on. This can consist of connecting with members about their ideas and opportunities, to connecting with City officials or external business owners about opportunities for our members to get involved with.

(2) Take on a large leadership role in the planning, execution, and follow-up from Smart Net Coalition's annual Sustainability Showcase (25% of time).
What is the Sustainability Showcase?
- Our annual Smart Net Sustainability Showcase is being held Sept 23, 2023 at Lansdowne Park. This is the largest promotional event we host for members, therefore supporting the SDGs our members focus on. This event typically sees 500-800 attendees and is free to the public. We typically host an exhibitor's hall with ~30 exhibitors to show the public their sustainability solutions. We also have two educational stages, which include presentations and panel discussions to educate the public on sustainability solutions related to our core SDGs. Outside, we have electric vehicles and other sustainable transportation options on display.

What responsibilities will the Project Coordinator take on?
- The Project Coordinator will be a key part of the team planning, executing, and following up on the event - this could include any of the below actions, although there is some flexibility to play to give creative freedom to the Project Coordinator.
- Planning (finding sponsors, finding presenters, liaising with members, preparation of promotional materials, connecting with community partners to promote the event, planning presentations and logistics of the event)
- Running the showcase (work with the Executive Administrator to facilitate event logistics, volunteers, and panel presentations)
- Follow-up post-event (follow-up with sponsors and members, opportunity to create a report/recommendations for future years)

(3) Complete membership outreach and onboarding (25% of time)
Smart Net Coalition is a member-based non-profit organization. We offer three membership types, with free and paid versions available. In an effort to keep our membership representative of those at the cutting edge of sustainability, we are always looking to expand our membership. The Project Coordinator will plan and execute promotional campaigns and events to expand the Smart Net Coalition membership.
Knowledge and Skills
- Preparation of promotional materials (e.g., Canva, Google Workspace)
- Excellent communication via phone, email, video call, and occasional in-person events
----- English is required, and French is an asset but not required
- Excellent ability to succeed at project-based work
- Excellent organization abilities, especially spread across multiple priorities
- Detail-oriented
- Passion for environmental and social sustainability
- High level of initiative
- Ability to self-motivate in a hybrid environment
Education Required
2 years of experience within the sustainability field (through education or extracurricular) + some post-secondary education
What are people saying about our programs?
Hear first-hand from the employers and job seekers who have benefitted from one of our programs.
View all testimonials

My work placement was a rewarding experience and I learned so much. The program is appealing for those who want to make an impact in the lives of others.
– Elo Eloho Igho-Osagie, Student

Here are a few of the great employers we have supported.
Do you want to address your labour shortages, diversify your workforce, and strengthen your organization?
Get started