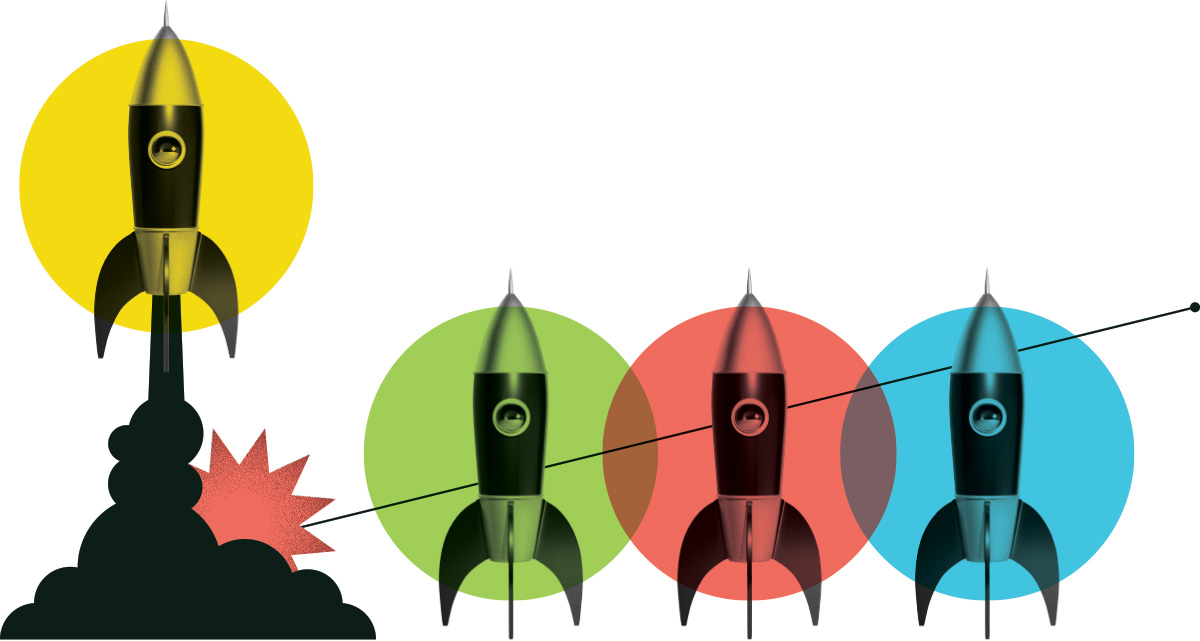 Farm Technician Intern
The Growcer Inc
Posted: May 5, 2023
Location: Ottawa, ON
Internship Program: ImpAct
Salary Range: $40,000 - $50,000
Hours per Week: 40
Start Date: September 5, 2023
End Date: December 5, 2023
Job Description
As a Farm Technician Intern, your primary responsibility is to support Growcer's research project leads on experiments that look to introduce new crops and Growcer platforms, as well as optimize existing platforms to increase productivity. You will work closely with Growcer's research staff to understand the experimental plans, collect and transcribe research data, and conduct literature reviews. Your responsibilities also include the maintenance of plant health and productivity across crops/platforms through timely biopesticide applications and ensuring all necessary equipment is in good operation. The Farm Technician Intern may occasionally be required to submit research proposals as part of shorter-term sub-projects and carry out the necessary research with oversight from either the leafy green or flowering crop project leads. Finally, this position requires communication with local customers who purchase Growcer's research produce, as well as weighing, packaging, labelling, delivery, and invoicing coordination for purchased produce.
Duties and Responsibilities
Research (75% of role)
• Advance SDGs 6, 8, 9, 11 & 12 by supporting R&D activities that study how to grow plants in a more efficient manner, and working on projects that optimize how to produce the same vegetables while using less water, less energy and fewer carbon emissions.
• Support literature reviews and summaries for the development of research proposals and future planning initiatives as advised by research project leads or the Director of R&D respectively
• Maintain knowledge of tasks and procedures associated with multiple types of hydroponic growing techniques and related technologies
• Be primarily responsible for lab operational activities, including but not limited to regular equipment maintenance, sensor calibration, lab cleanliness, plant maintenance, nutrient mixing and fertigation
• Be involved in validation of equipment and systems, troubleshooting of equipment malfunctions and installation of new equipment
• Understand the safe operation of tools and equipment, cleaning techniques, and appropriate personal protective equipment use to maintain personal safety and integrity of the research facilities
• Through communication with research project leads, be responsible for the set up and maintenance of experiments, pest management activities, plant measurements, data collection and accurate transcription
• Be accountable for weekly deadlines and deliverables as they relate to your tasks, and communicate any deviations in a timely manner to research project leads
• Stay informed of and follow applicable regulations, such as pesticide use regulations, waste disposal and food safety regulations, as part of research projects you support
• Be responsible for executing on short-term sub-projects as they relate to internal or customer requirements in collaboration with other research staff

Administration (20% of role)
• Support in the generation and maintenance of accurate equipment files for R&D tools/sensors, hardware and infrastructure as needed for existing and future projects
• Coordinate quantities, costs and invoicing with customers who purchase produce resulting from Growcer's R&D activities, as advised by harvest schedules and research staff. • • • Maintain accurate and timely records of all associated activities.
• Conduct weighing, packaging, labeling and delivery of produce resulting from R&D activities to customers
• Support the sourcing of research materials and tools as advised by research project leads
• Support the development of internal documentation such as standardized templates, best practices and Standard Operating Procedures
• Contribute to organizational objectives including but not limited to file organization, maintenance of logs for periodic verification and calibration of R&D tools/sensors, generation of checklists and signage for areas where research is conducted, etc
• Contribute to scheduled R&D department meetings and presentations, and be a knowledge resource for past experiments in which you were involved
• Support reporting initiatives (i.e. timesheets and reports on project-based work conducted) for research funding applications, as applicable
• Support Health & Safety initiatives as needed in areas where you conduct work
• Contribute to the training of new team members

Cross Departmental Support (5% of role)
• Be available to provide consultation to other departments within Growcer on learnings and experiences for projects in which you were involved
• Support the development of Standard Operating Procedures for Growcer's new product/crop offerings, and the translation of these documents into customer support materials
• Be a subject matter expert on questions from other departments (Sales/Marketing, Product, CS) relating to horticulture and the experiments conducted within R&D
Knowledge and Skills
• College diploma in horticulture, biotechnology or a similar field
• Knowledge of Controlled Environment Agriculture systems and hydroponic growing techniques
• General familiarity with troubleshooting the operation of small equipment and control/monitoring systems
• Ability to follow existing Standard Operating Procedures
• Ability and willingness to make regular deliveries of Growcer's R&D produce to local customers, with assistance as needed
• Familiarity with Microsoft Office applications, Google docs/sheets, and ability to learn new software as required
• Sound verbal and written communication skills
• Ability to plan ahead, foresee challenges and propose adequate mitigation strategies
• Great organizational skills, attention to detail and flexibility to deliver on tight deadlines
• Ability to conduct literature reviews and present information in a concise, accessible manner
• Ability and willingness to conduct hands-on, repetitive work in confined agricultural and laboratory settings
• Ability to lift up to 50 lbs, and knowledge of safe ladder and power tool use
Education Required
College diploma in horticulture, biotechnology or a similar field
What are people saying about our programs?
Hear first-hand from the employers and job seekers who have benefitted from one of our programs.
View all testimonials

The SCA program provides an excellent learning experience. It has helped me achieve my short-term career goal and is a platform to work towards my long-term goal. I have recommended the program to a lot of people.
– Bunmi Oni, Student

Here are a few of the great employers we have supported.
Do you want to address your labour shortages, diversify your workforce, and strengthen your organization?
Get started